BETTER PILOT your service levels.
Have real-time visibility of the entire application chain
Application performance is vital for business. The difficulty for technical experts is to understand the causes of the malfunctions. A monitoring solution that jointly analyzes application and infrastructure performance helps to increase proactivity and determine the source of problems. Service vision coupled with technical vision helps to quickly locate incidents and resolve them thanks to a real-time map.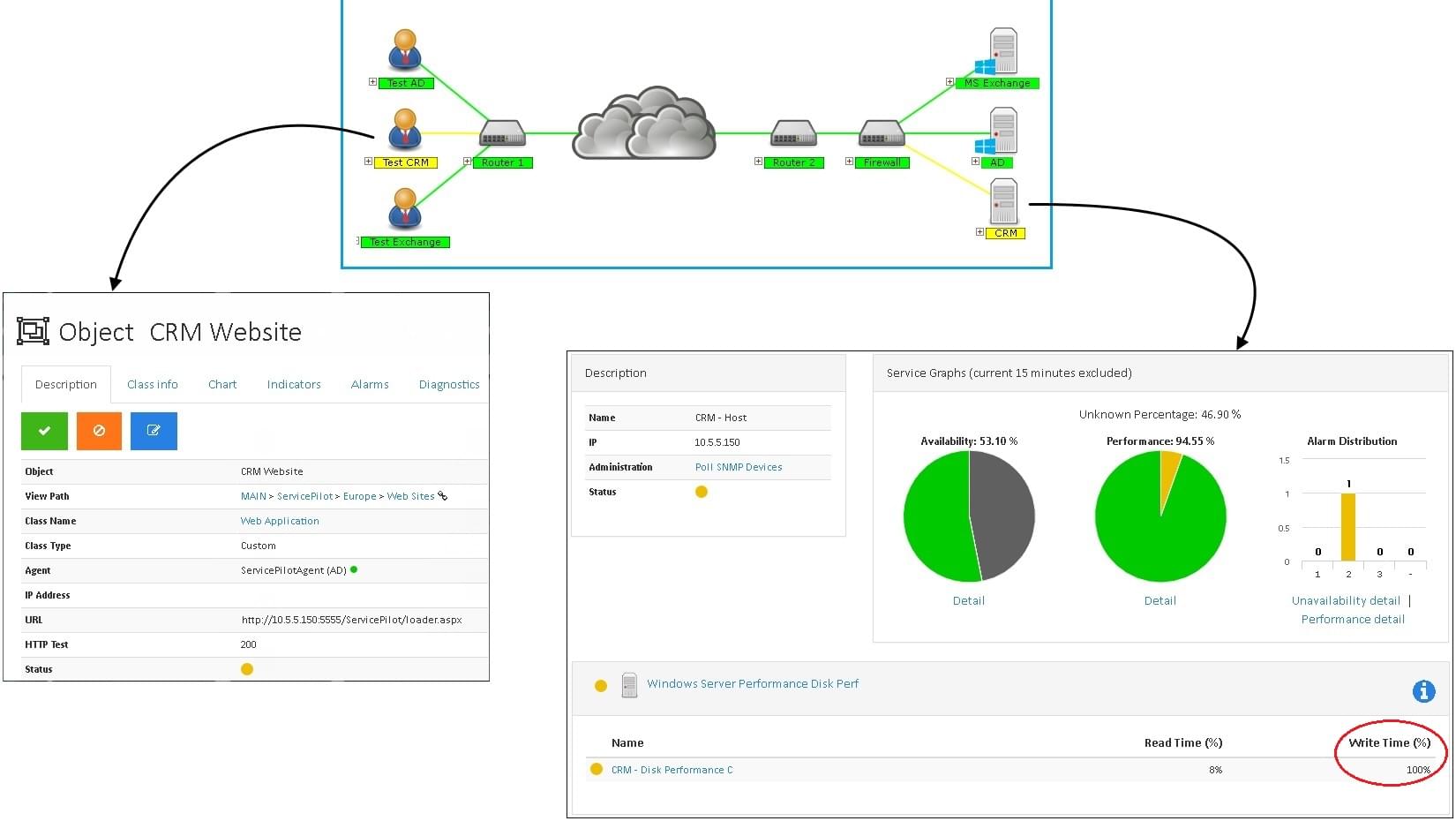 ---
Solve performance or availability issues before they impact your customers
User-friendly interfaces (maps, event trays, ...)
Quickly locating the source of incidents
Historical navigation, understand to avoid incident reoccurrence
Saturation anticipation with trend analysis
Cross-analysis of indicators using the « Search » function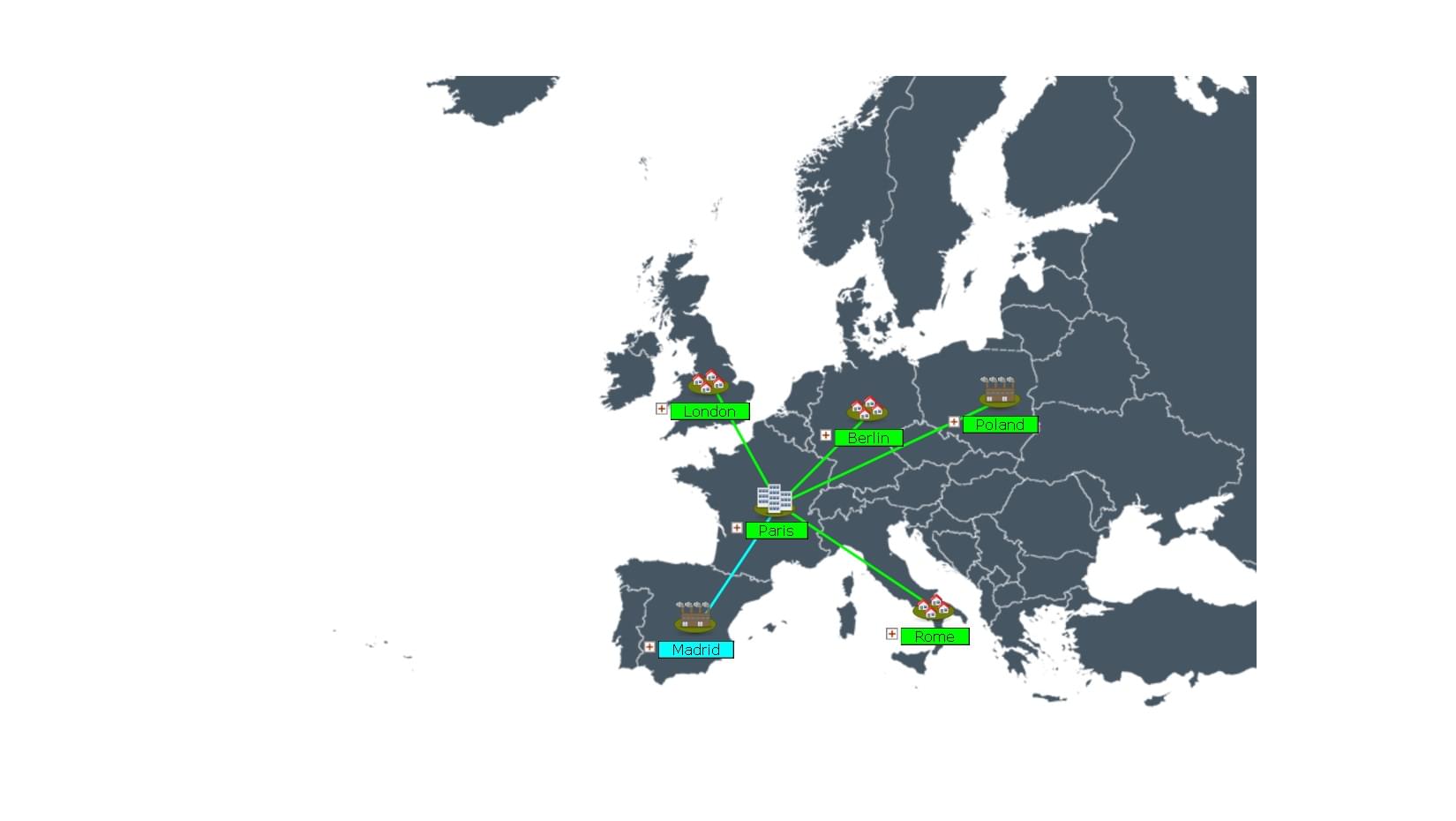 ---
Manage the alerts
Alert notification is certainly the most important functionality of the monitoring solutions. For technical experts to trust their tools, false alarms are not acceptable. An alert must be relevant; its impacts must be identifiable and accurate in order to reflect both the equipment failure and a degraded level of service. An alert must be followed, taken into account, annotated throughout the resolution period of the incident and closed as soon as the normal state is returned. ServicePilot natively interfaces with incidents and escalation ticket management solutions.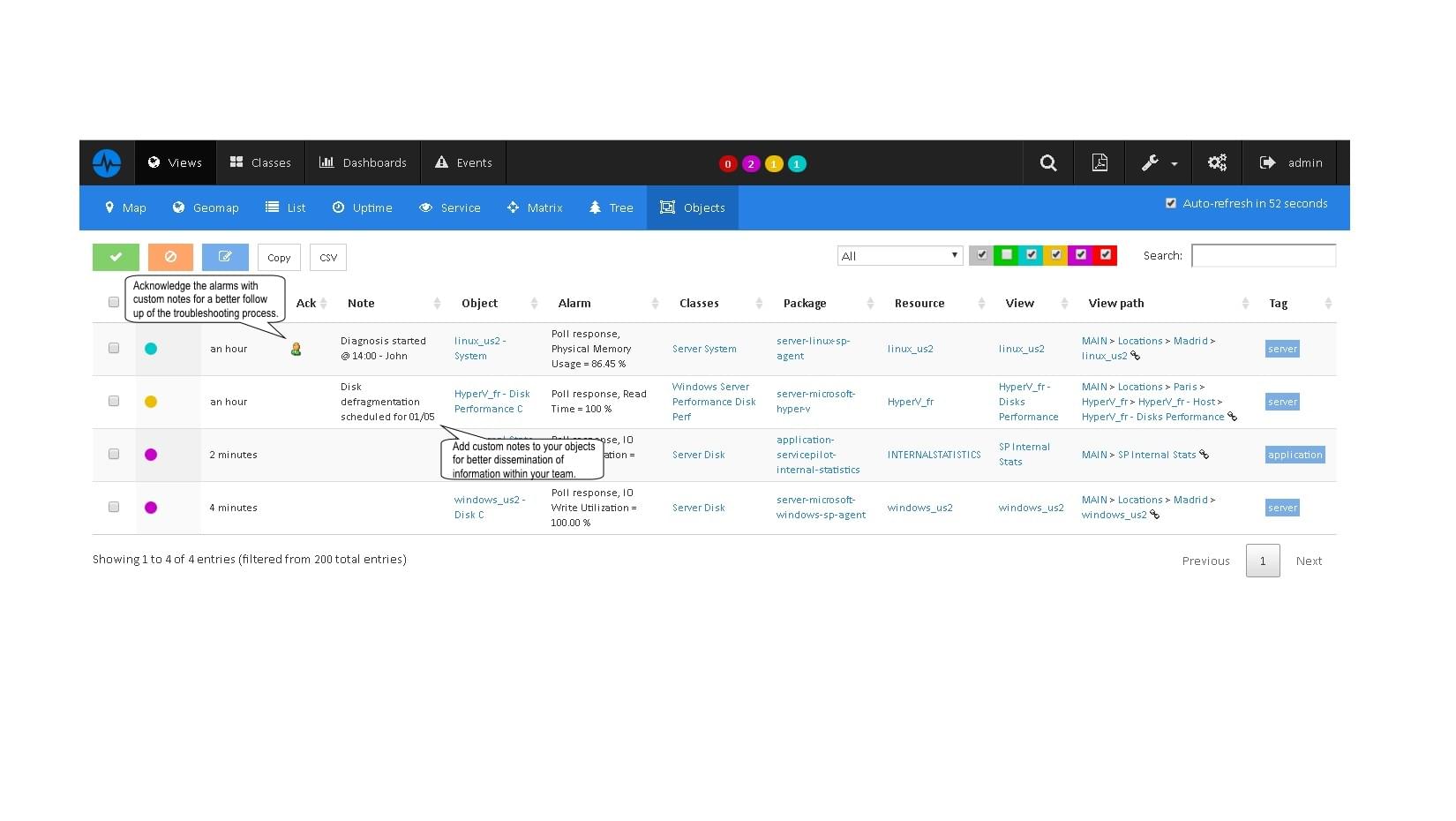 ---
Create a dashboard or a PDF report in a few minutes
Management, experts and helpdesk each need dashboards and specific reports. ServicePilot already offers 260 standard dashboards. Specific reports may be requested by the IT Management or technical experts, such as summary service availability or the number of incidents in a particular context. With ServicePilot, it's simple!!! All the indicators collected are indexed and stored in a noSQL database. With the power of Big Data storage and the wizards available to make advanced queries, the reports required can be quickly built.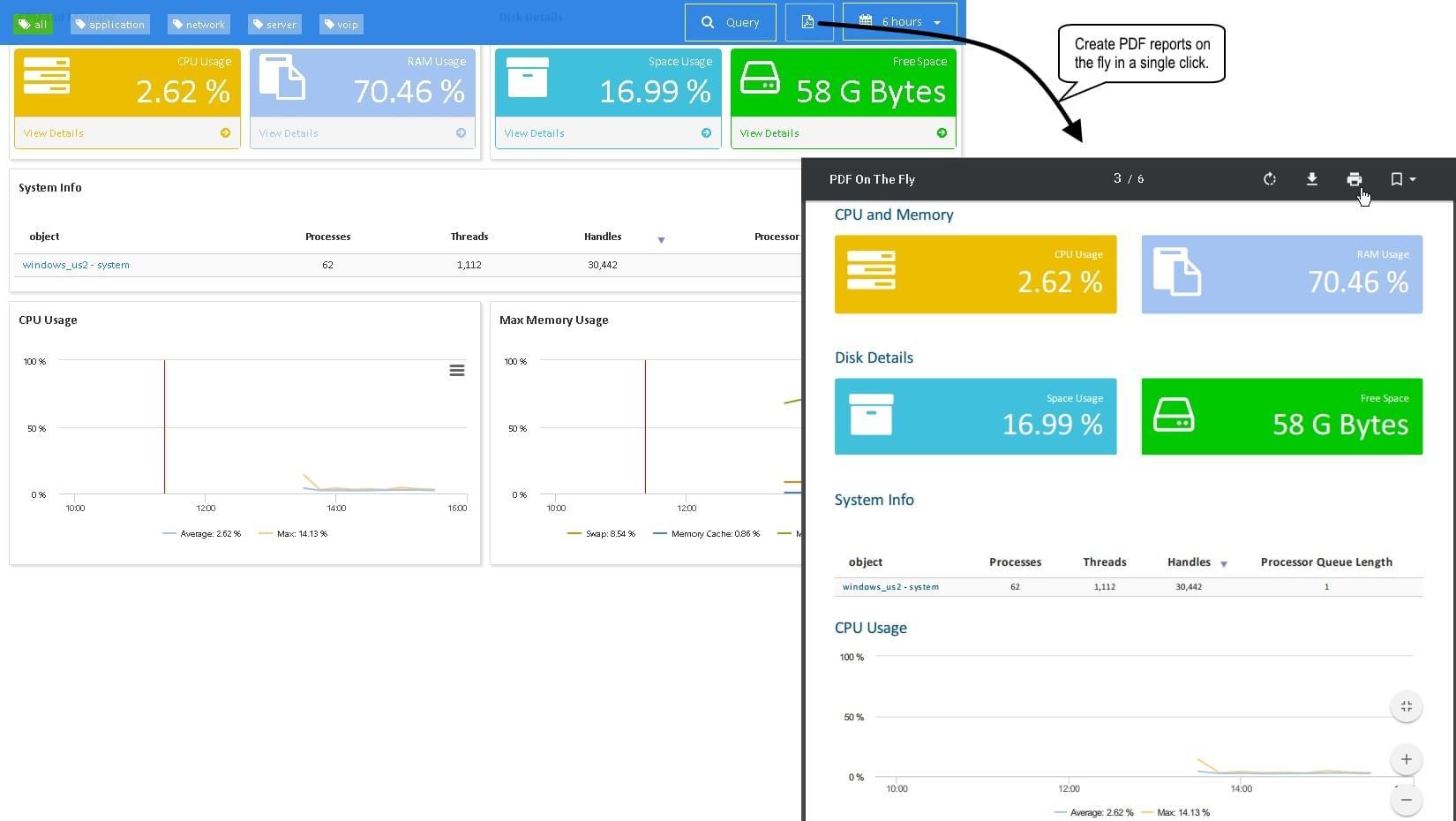 ---
Reduce incidents and costs
Trend analysis and proactive alerts enable companies to anticipate a large number of production incidents and optimize infrastructure costs.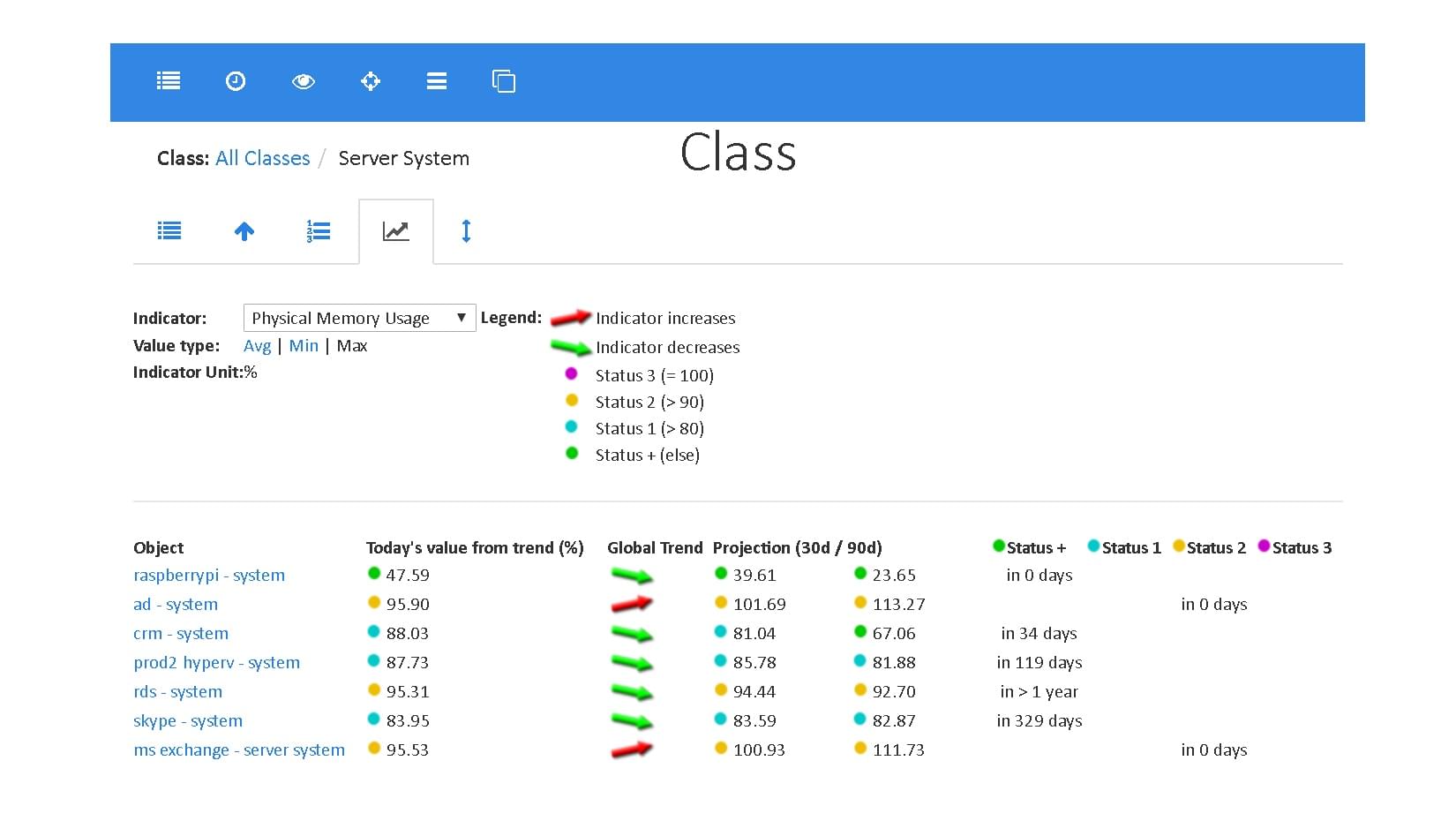 ---