Analyzing trends and Capacity management: these are the keys to decrease of costs and incidents.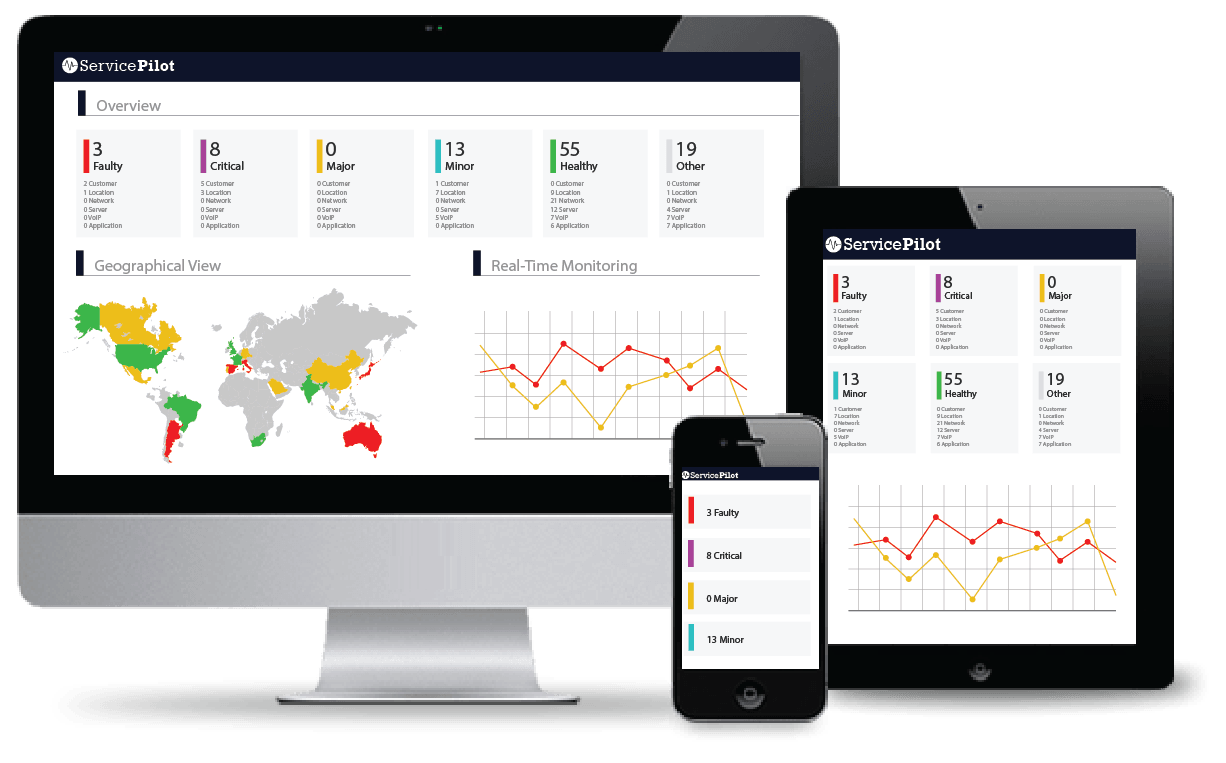 Our Management constantly asks us to ANTICIPATE problems and investments.

Thousands of devices on a map
Understand the organization of a network infrastructure of thousands of devices directly on a map and compare the performance of the equipment via appropriate dashboards.

Monitoring of all the equipment
Integrate all types of equipment to get an end-to-end view of the network infrastructure that must support your application's performance. Packages for different technologies (WAN, LAN, firewalls, ...) are available.

Automatic provisioning and discovery
Add or delete equipment in a file, the resources will be discovered automatically. They will be positioned or removed from geographic views without administrator intervention.

Capacity analysis for key indicators
Anticipate changes in network traffic to avoid saturation and performance degradation. The capacity planning features bring you trends for decision making.
Free installation in a few clicks