Bandwidth consumption analysis
Take advantage of NetFlow, jFlow, IPFIX (and more) to monitor your bandwidth, analyze the resulting traffic in order to deduce network congestion causes, ensure good VPN connections, and get visibility on inter-site traffic. Identification of top hosts, applications, protocols, ToS values (and more), allows a better management of your bandwidth.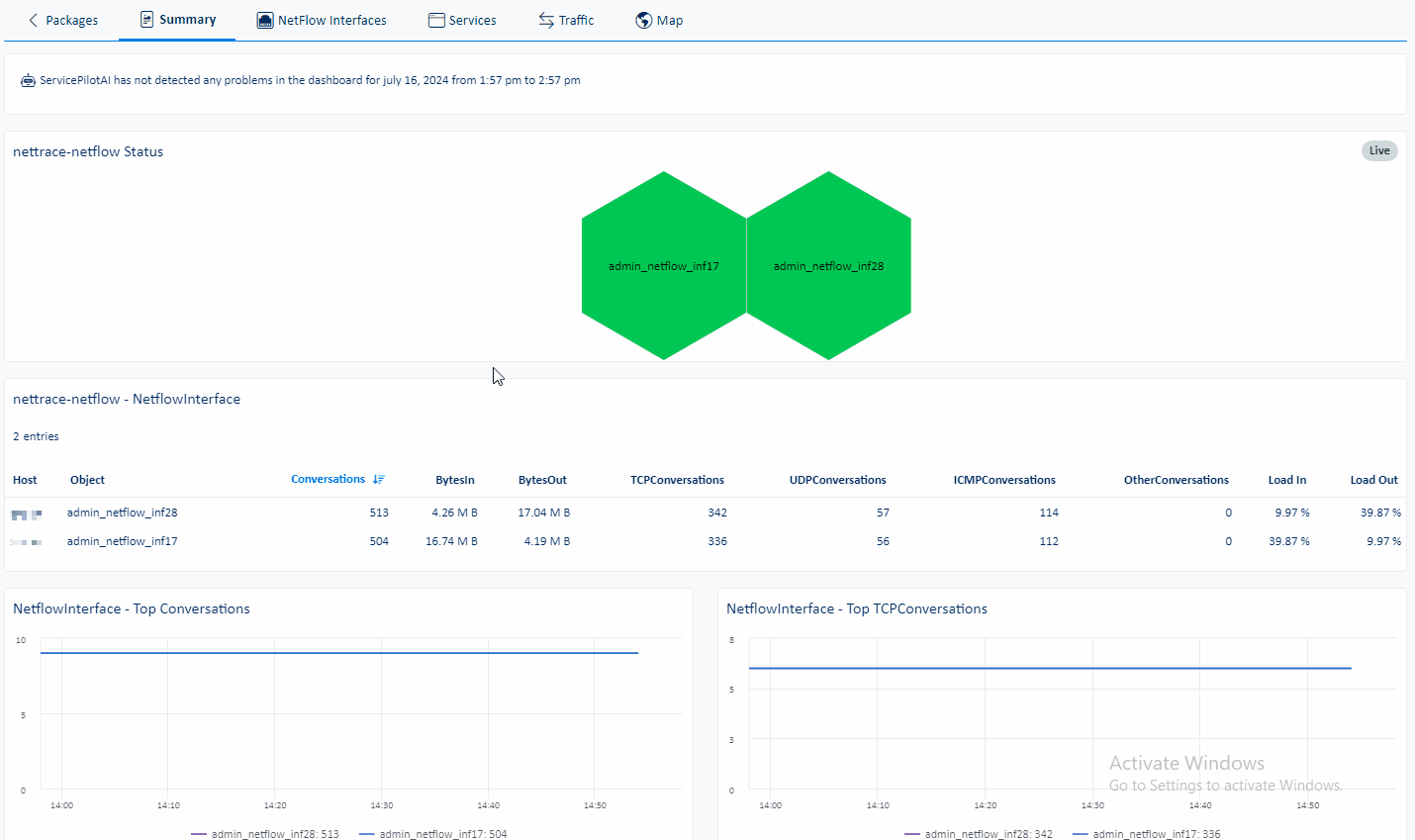 ---
Monitoring application performance
Monitor and analyze the behavior of your applications in your network. The distribution of application traffic as well as behavioral trends provides significant help with the diagnosis of application performance. Following automatic discovery, you can group your applications according to their importance and make sure that the non-professional traffic does not encroach on the priority traffic.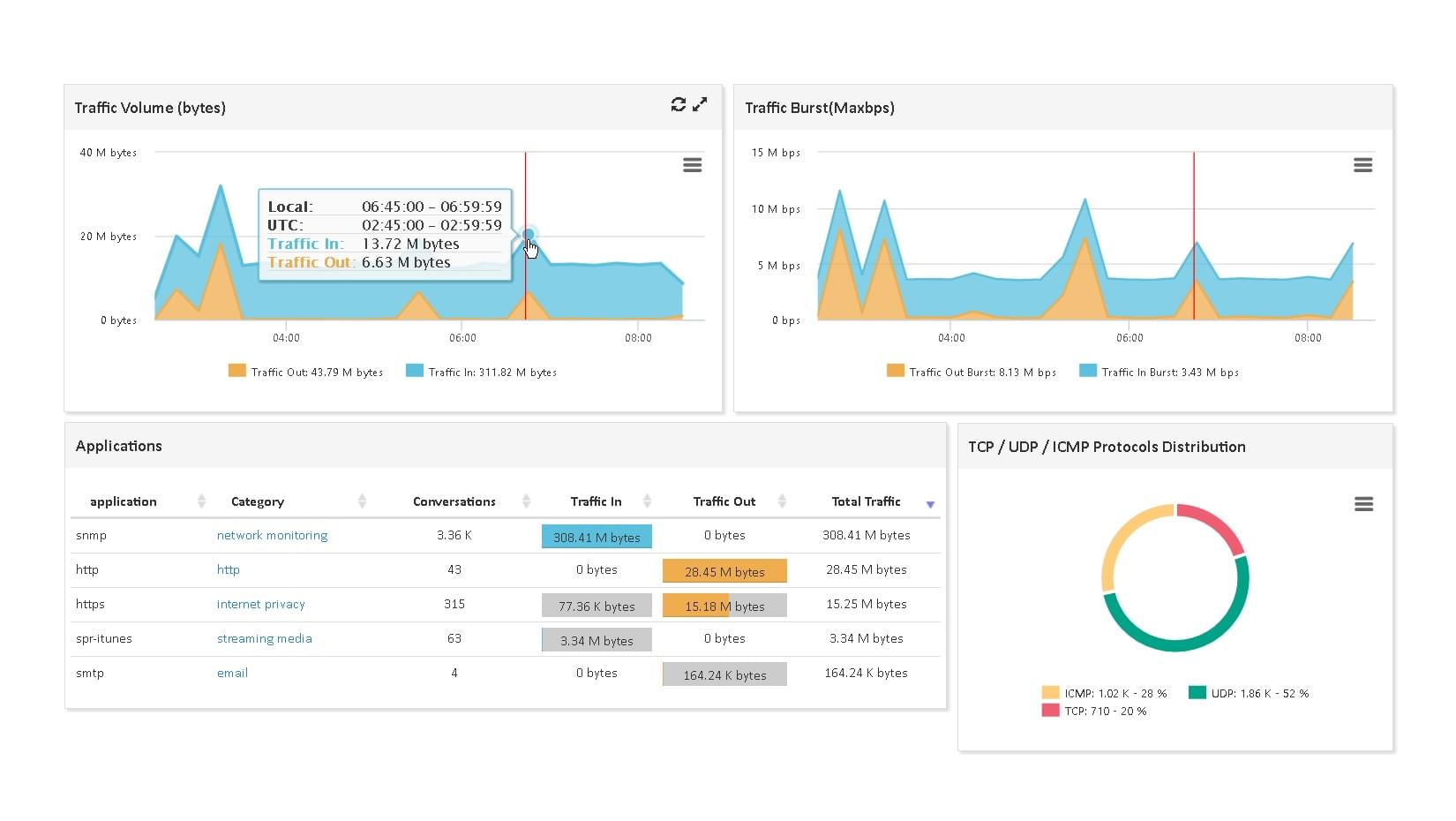 ---
Validating QoS policies
Measure, adjust and validate deployment of quality of service (QoS) and class of service (CoS) configurations to allocate the bandwidth required for priority traffic. Segmenting your traffic by Service Class can measure the effectiveness of your QoS policies and ensure that Service Classes are not under or overused.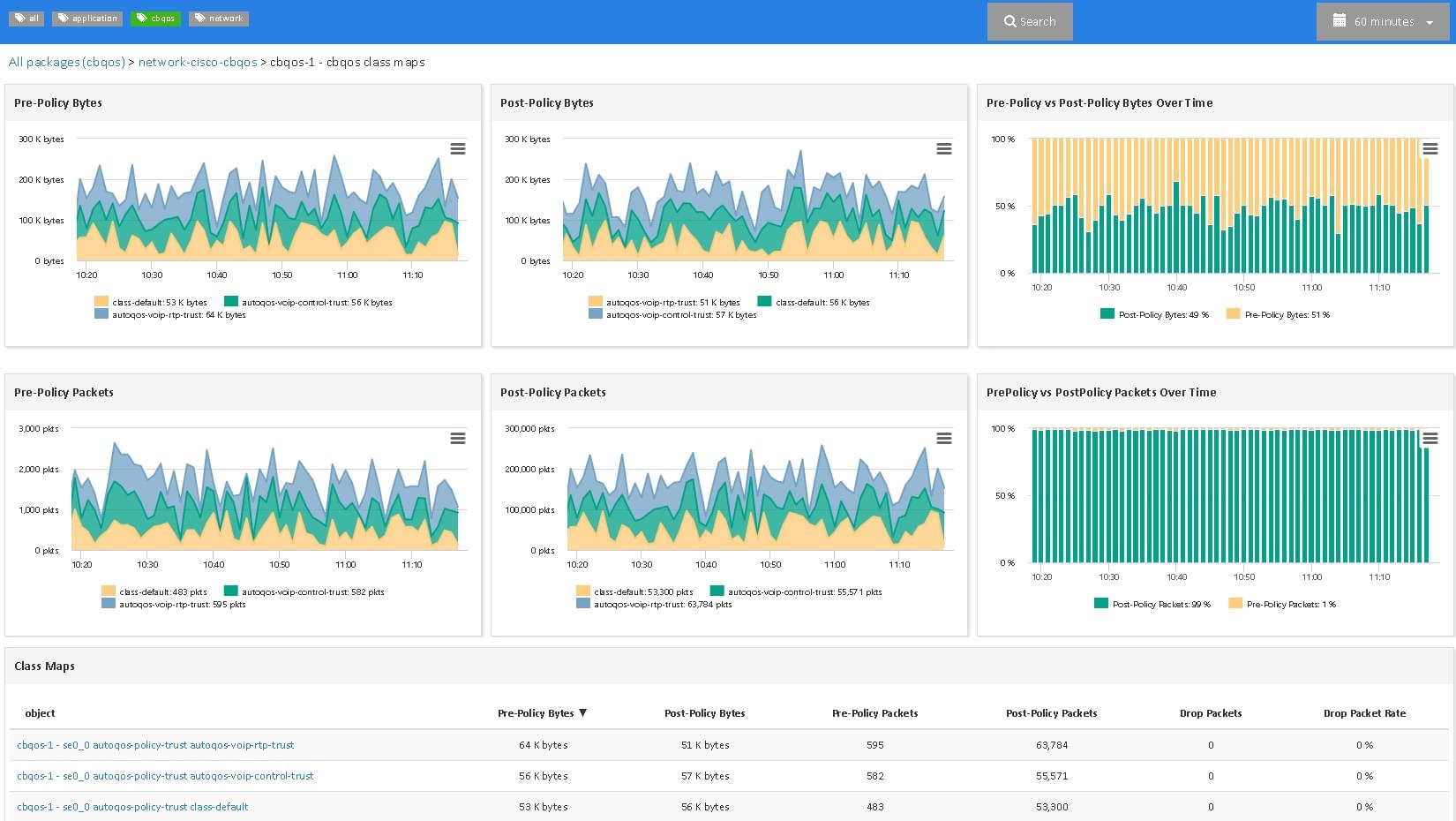 ---
Capacity Management and Predictive analytics
Filter and analyze performance and bandwidth usage trends by host, network, geographic location, application and/or protocol over a period of time to adjust your bandwidth requirements. This data is crucial for managing your bandwidth capacity, application traffic, and the quality of your VPN connections and remote sites.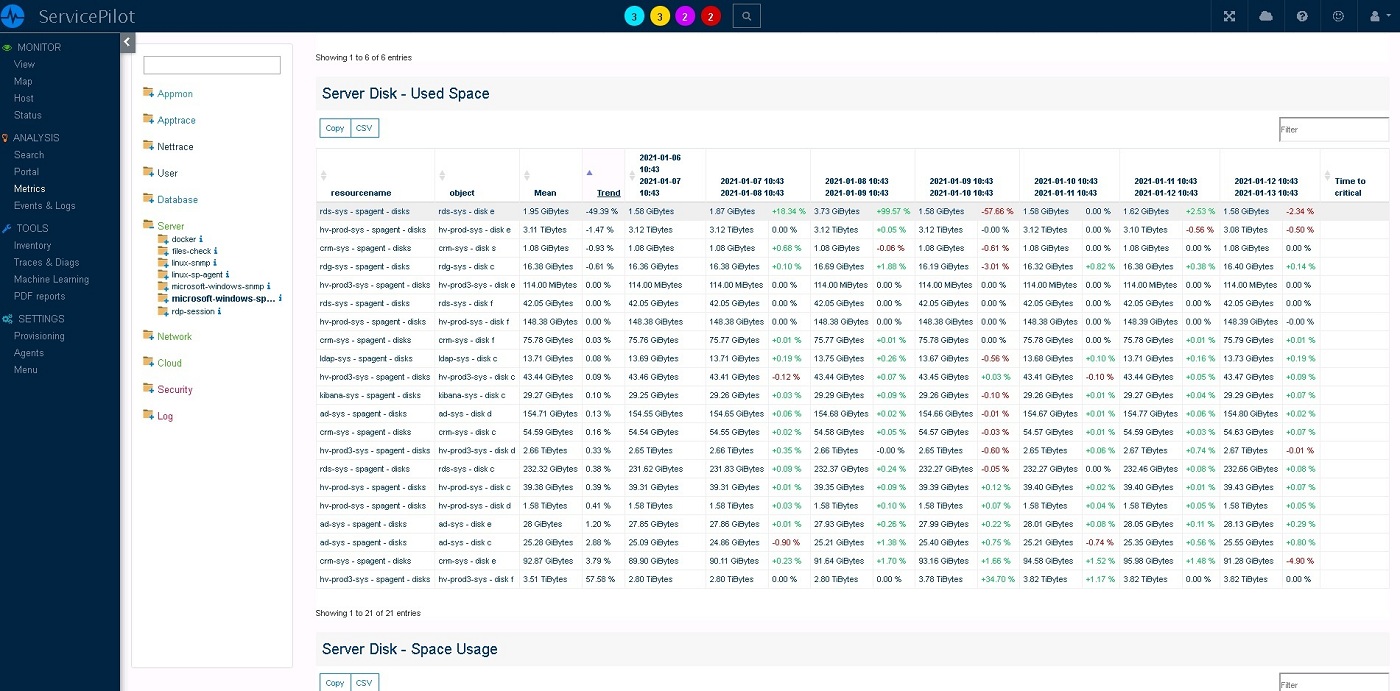 We avoid incidents and are able to solve them ourselves when they arise. Above all, we have become proactive.
ServicePilot NetFlow Traffic Analysis

NetFlow, jFlow, IPFIX
End to end view of the applications on physical or virtual network, local or in the Cloud

Real time monitoring
Bandwidth monitoring, bottleneck analysis, global view of the traffic between sites

Performance analytics
Host, application, protocols and ToS value identification to ensure application performance

Security surveillance
Flow matrix to ensure that the non professional applications do not disturb priority traffic
Other APM application trace solutions
Free installation in a few clicks