In-depth Bandwidth Consumption Analysis
ServicePilot uses the capabilities of NetFlow, jFlow, and IPFIX to monitor your bandwith. You can use it to check the traffic patterns and figure out what's causing congestion in your network. It also helps you make sure that your VPN connections are strong and provides visibility into your inter-site traffic. You can also use it to identify the top hosts, applications, protocols, and ToS values to better manage your bandwidth.
An e-commerce company is getting ready for a seasonal sale. They can use our netflow bandwidth monitoring to analyze the increase in network traffic. It helps prevent the congestion of the network and ensures a good application user experience.
You can optimize your network resources with bandwidth consumption analysis. The downtime is reduced and the network performance is improved. This leads to better business operations and higher user satisfaction.

Application Performance Monitoring and Analysis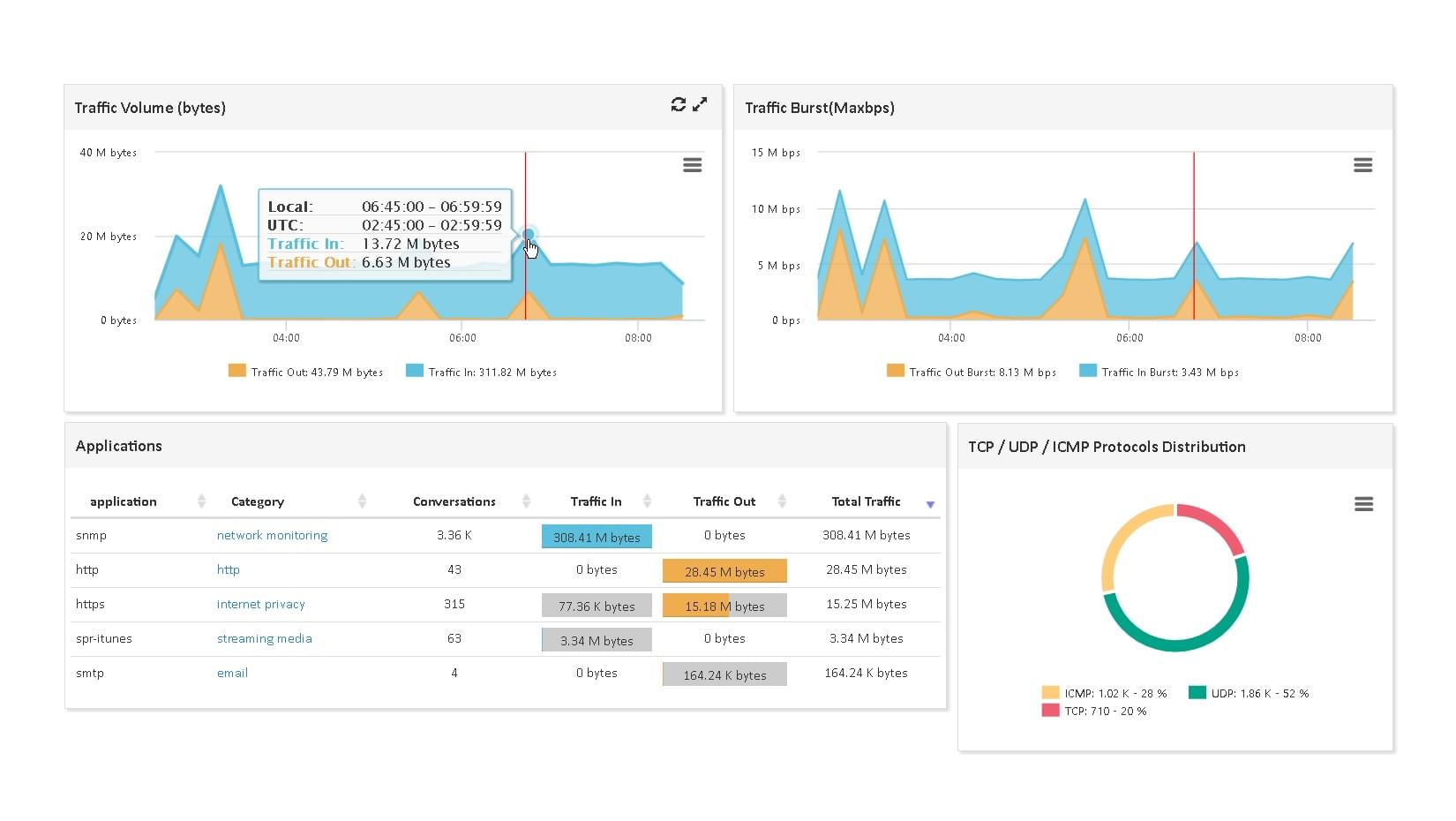 Our solutions allow you to monitor how applications are behaving on your network. This traffic analysis gives information about behavior and trends to diagnose network performance issues. You can group applications by importance to ensure that profesionnal traffic stays a priority.
A digital media company relies on video streaming apps. Our solution can help monitor the performance of these applications to make sure that streaming quality is optimal and users are satisfied.
With Netflow monitoring, you can improve application performances and ensure quality networks.

Effective Quality of Service (QoS) Policy Validation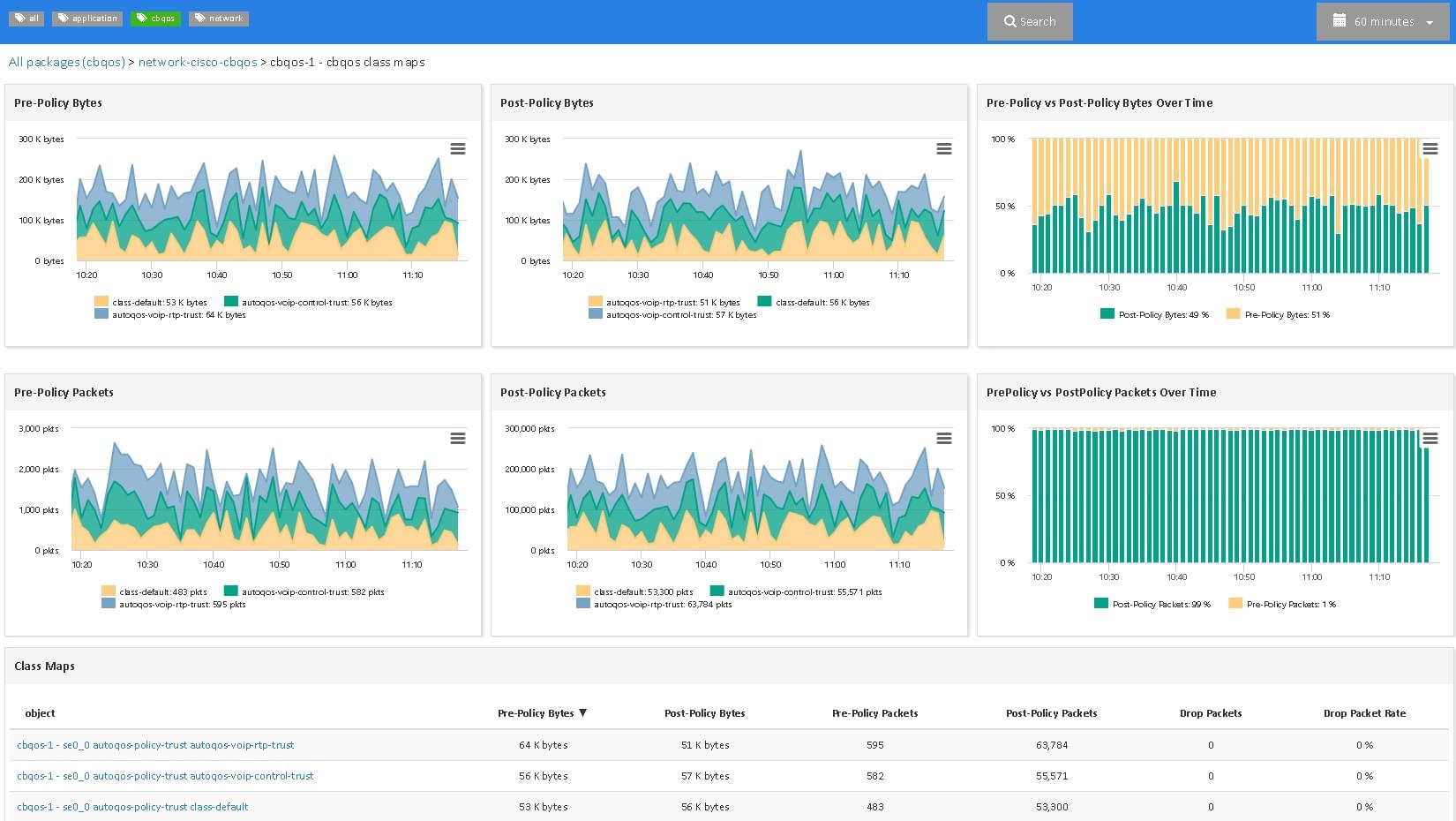 We help you measure, adjust, and validate the deployment of QoS and Class of Service (CoS) configurations. It ensures that the bandwidth is well allocated for priority traffic. The segmentation of the traffic allows you to measure the performance of your QoS policies and ensure optimal Service Class usage.
An Internet Service Provider (ISP) can use our QoS policy validation to ensure critical traffic, such as VoIP services, is prioritized. It ensures consistent bandwith usage and quality user experience.
With our solution you can control your QoS policies so you can manage the network traffic more effectively. Adjust your resource usage to provide better quality of service for network users.

Capacity Management and Predictive Analytics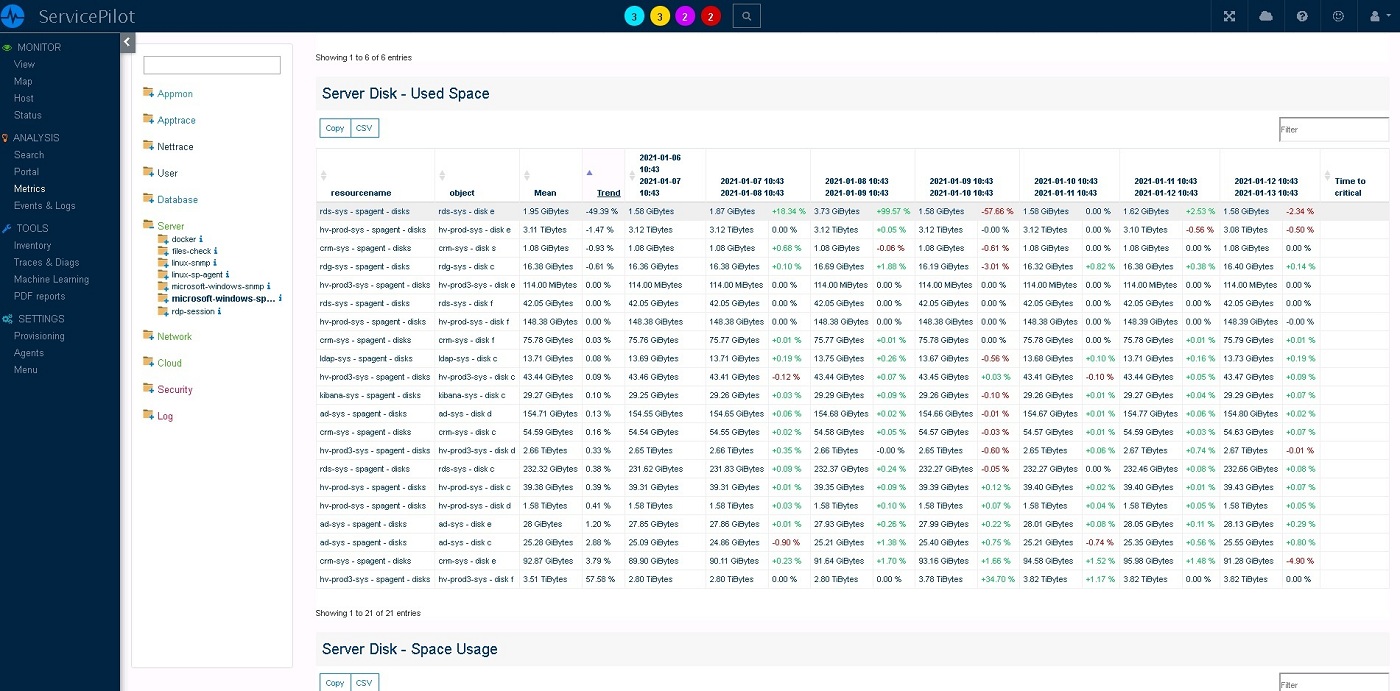 Analyze performance trends and filter bandwidth usage. You can sort data by host, network, geographic location, application, and/or protocol over time. This is important for managing VPN bandwidth, application traffic and remote site capacity.
For example, our predictive analytics can be used by multinational corporations with offices around the globe. This feature will help them plan for future bandwidth needs and ensure good collaboration between offices.
With our capacity management and predictive analytics, you can know how much bandwidth you need and when. It will ensure good network performance and reduce downtime.


We avoid incidents and are able to solve them ourselves when they arise. Above all, we have become proactive.
ServicePilot: Your Ultimate Solution for NetFlow Traffic Analysis

Comprehensive NetFlow, jFlow, IPFIX Support
We provide an end-to-end view of applications on physical or virtual networks, whether local or in the Cloud.

Real-time Monitoring for Effective Network Management
Our solution monitors the bandwidth in real-time and analyzes bottlenecks. It gives a global view of traffic between sites.

Performance Analytics for Optimized Network Performance
We help you identify hosts, applications, protocols, and ToS values which ensures good application performance.

Robust Security Surveillance
Our flow matrix ensures that priority traffic is not disturbed to maintain network integrity and performance.
Other APM application trace solutions
Free installation in a few clicks