Automatic discovery of Windows Endpoints
Our rapid automatic discovery helps manage all your computer equipment focusing on Windows Endpoints. The Agent collects key metrics and provide valuable data in order to enhance your IT infrastructure performance.
Imagine an IT manager at a newly established branch office who needs to quickly establish the status of all computer equipment. By using the automatic discovery of Windows Endpoints, it will be easier to establish an efficient inventory of all workstations.
The primary benefit of this feature lies in its efficiency and speed. It highly reduces the time spent on manual inventory and enables more proactive IT management to lead to improved workstation performance and better productivity.

In-depth Workstation KPI Analysis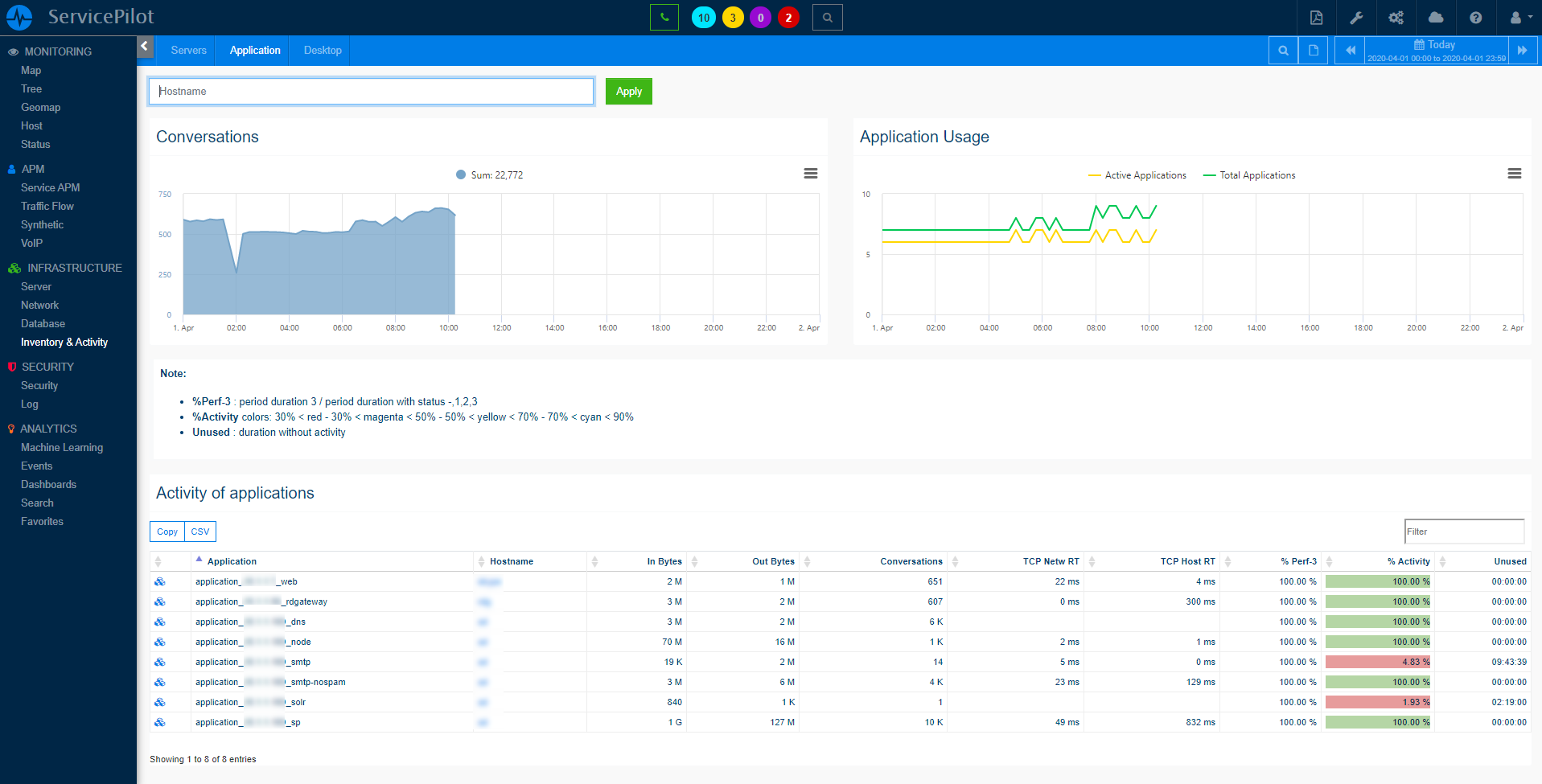 We offer detailed analysis of workstation KPI for both desktops and laptops which generate vast amounts of data. Our dashboards make it easy to analyze all the key metrics allowing early detection of potential decreases in performance.
Consider a large corporation that has many employees and offices in different locations. By using our workstation KPI analysis, the company can keep an eye on the workstations performance to find any problems before they disrupt operations.
The value of this feature is its ability to convert complex data into actionable insights for effective IT management. It predicts potential issues, reduces energy costs and improves overall performance.

Advanced Automated Network Diagnosis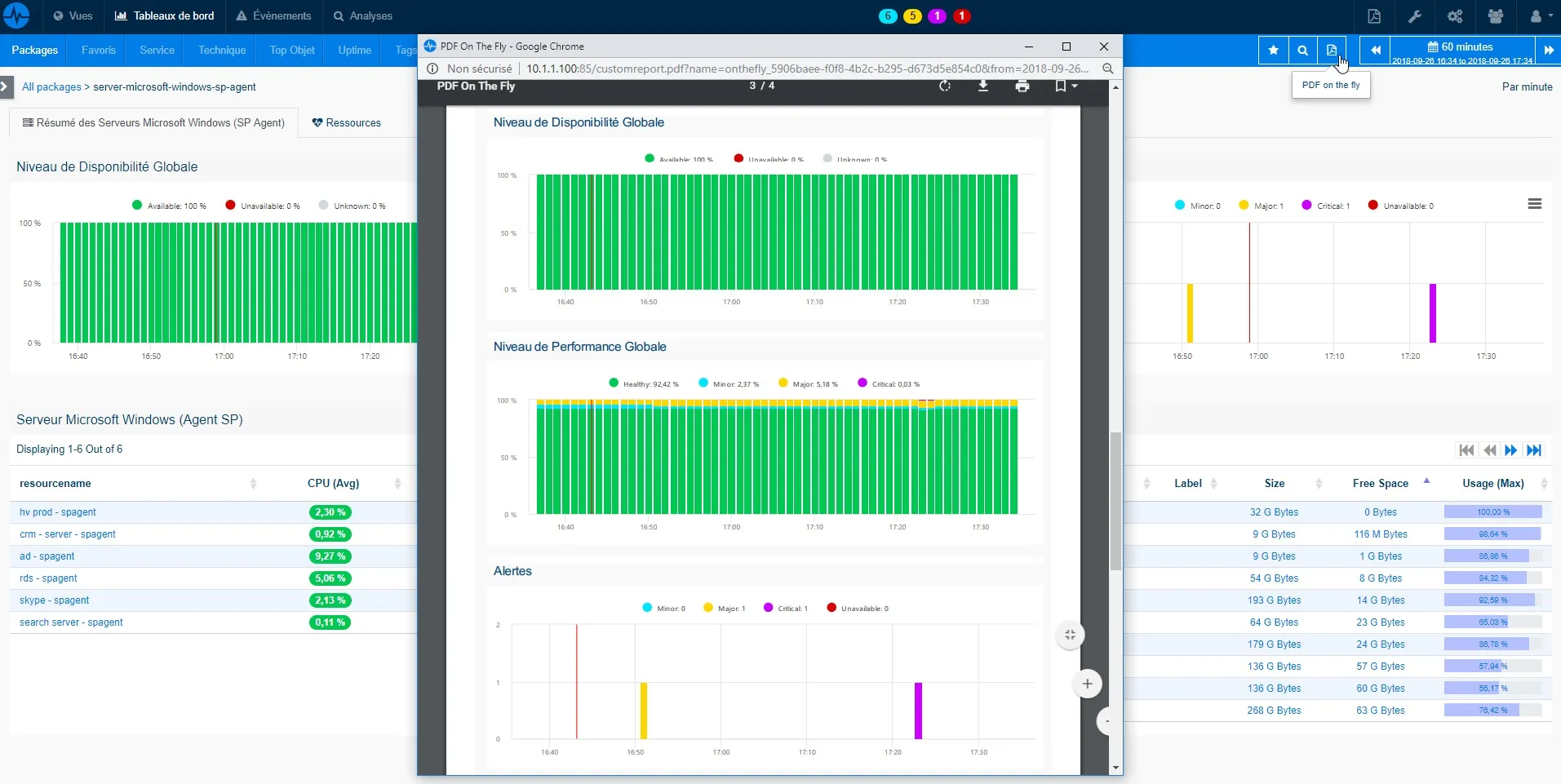 Troubleshoot your network easily with our automated network diagnosis. If the response time for accessing web pages is slow, even for a SaaS application, ServicePilot can automate a full traceroute check to ascertain whether the issue arises from the network or not.
Let's take an e-commerce company getting slower-than-usual loading times for some remote workers. This feature will help them identify if this issue results from a network problem or from an application problem, enabling quick and effective solutions to be implemented.
The power of this feature lies in its ability to identify and localize potential network issues quickly. It leads to fast issue resolution, minimized downtime and reliable Windows performance.

Intelligent Alerting Rules and Machine Learning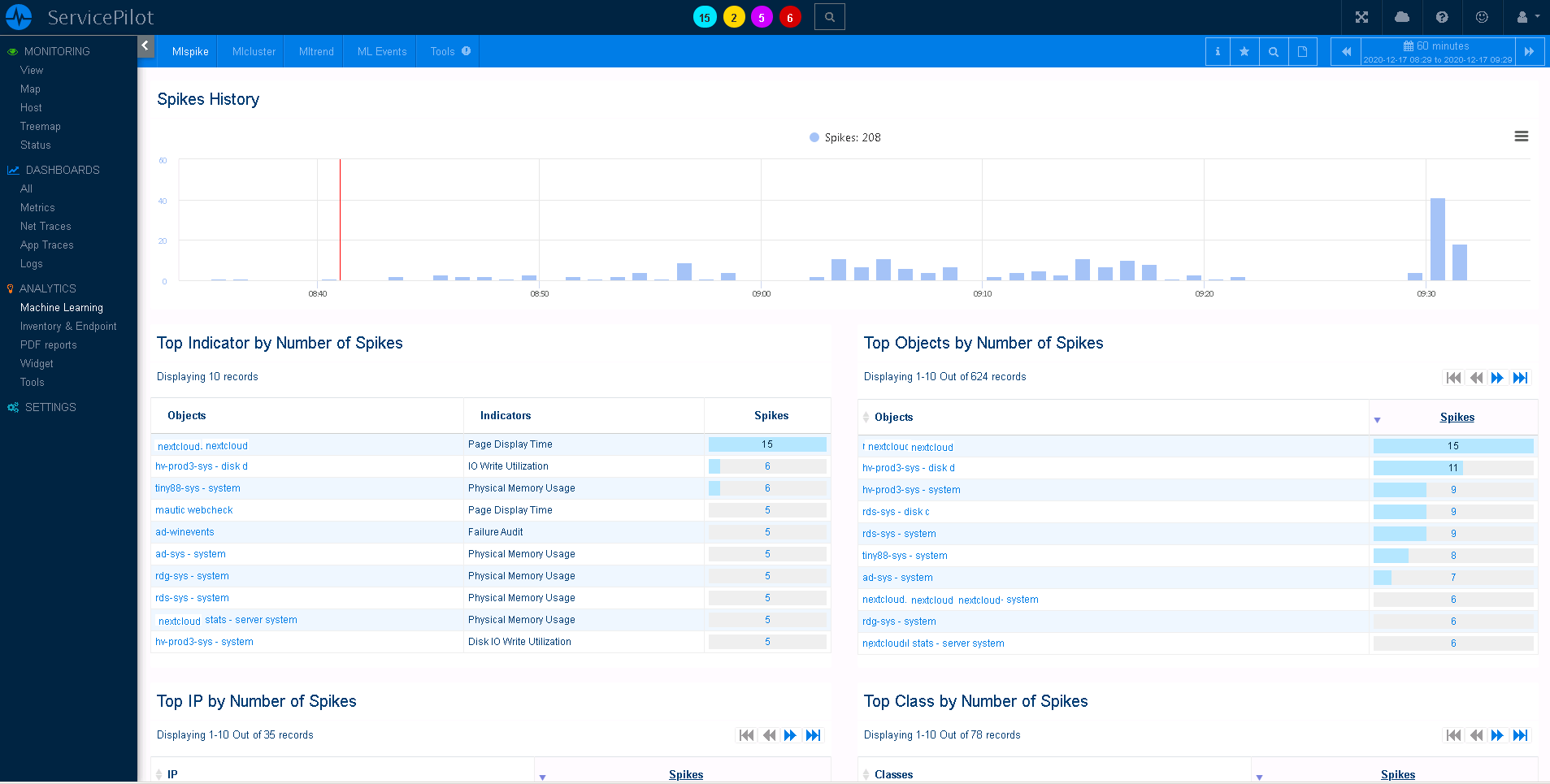 We allow you to define custom alerting rules with complex conditions. It integrates several Machine Learning features to identify anomalies in your endpoint fleet.
A financial institution could use ServicePilot to set up custom alerts to be immediately aware of any unusual activity on their endpoints. It would allow a quick detection of potential security threats or performance issues.
The integration of custom alerting rules and Machine Learning brings a new level of intelligence to IT management. This results in fast issue detection, effective endpoint management, and overall better IT security.


Our company has been able to monitor the performance of our telecommuting employees' network conditions and workstations, ensuring an optimal and secure user experience no matter where they work.
Windows Endpoint Monitoring with ServicePilot

Detailed OS Monitoring
We offer in-depth monitoring of all your computer equipment across Windows 10 and other versions.

Efficient Automatic Discovery
We provide efficient automatic discovery and monitoring for all your endpoints.

Intelligent Alerting and Analysis
With the smart alerting rules and anomaly analysis interfaces, leverage from Machine Learning for better IT management.

Customizable Dashboards
Our standard or customizable dashboards give you visibility on what you need for effective IT management.
Digital Experience Inegrations
Free installation in a few clicks