Relevant alerts and intelligent monitoring
Reduce incident resolution time and the number of alerts with ServicePilot AI
Number of alerts divided by 5 or more with Machine Learning
Machine Learning algorithms help to automatically detect abnormal availability or performance service levels. ServicePilot helps diagnose the causes of your degradations much faster with fewer alerts to focus on the most urgent incidents and reduce operator workload.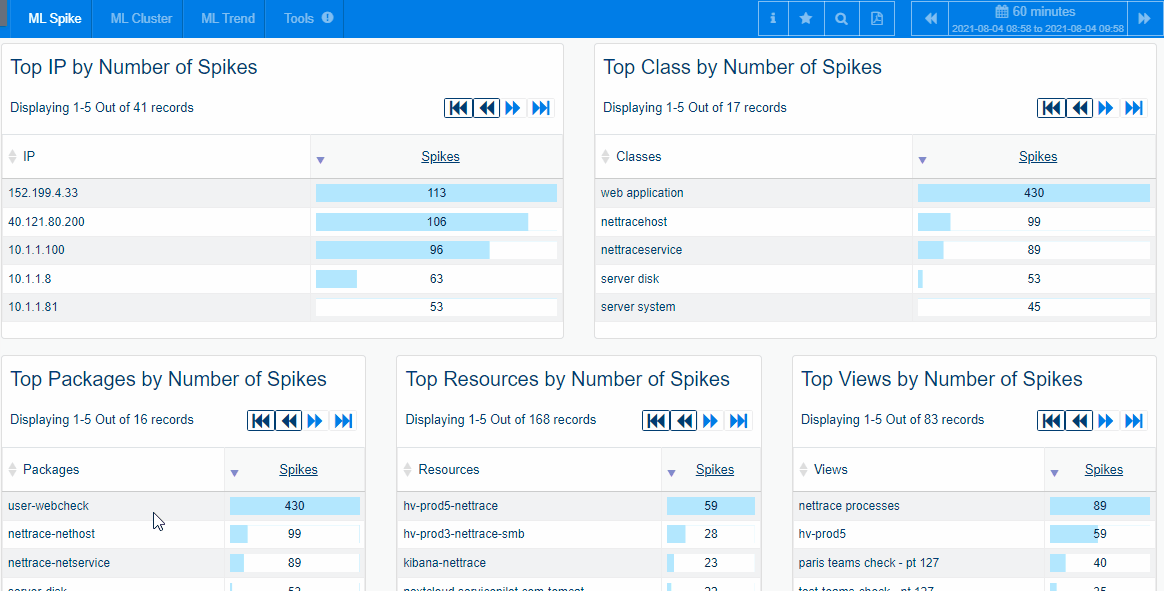 Static thresholds: ideal for simple metrics
ServicePilot has broad technology coverage with different package-specific metrics and pre-defined thresholds. The collection of complementary data on the same supervised resource (indicators, logs and events, service levels, history, etc.) makes it possible to analyse the actual behaviour of the IT elements in order to optimise the relevance of alerts. The static threshold is simple and remains ideal in the case of alerting on relatively linear metrics such as disk space. It does much more than alert on numerical indicators and makes it possible to create alarms on logs, on a particular number of events, keywords...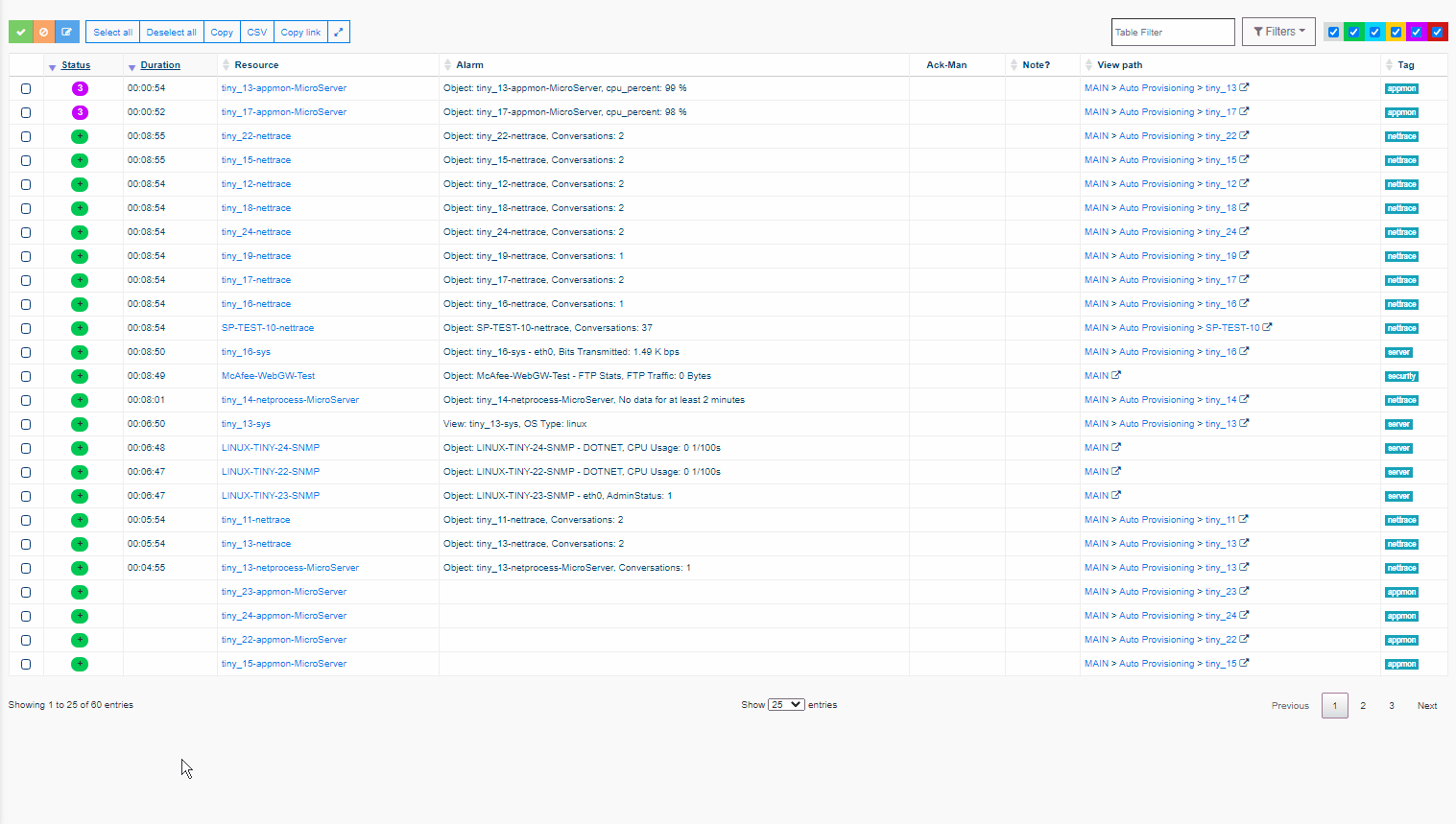 Conditional thresholds for more complex problems
Conditional thresholds are necessary for alerting on more complex problems. These thresholds are necessary to reduce false positives on dynamic and interdependent metrics such as dynamic server memory or network errors. Combining several simple metrics and alerts into a conditional alert ensures the relevance of the alert in question.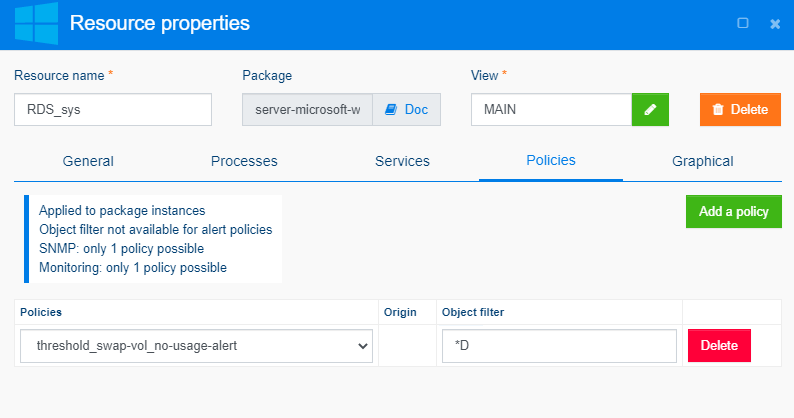 Automatic thresholds on Machine Learning
The ServicePilot Machine Learning engine performs different analysis on each of the monitored resources. This makes it possible to establish fully automatic thresholds based on Machine Learning algorithms: essential alerts for monitoring activity, transactions or detecting abnormal events.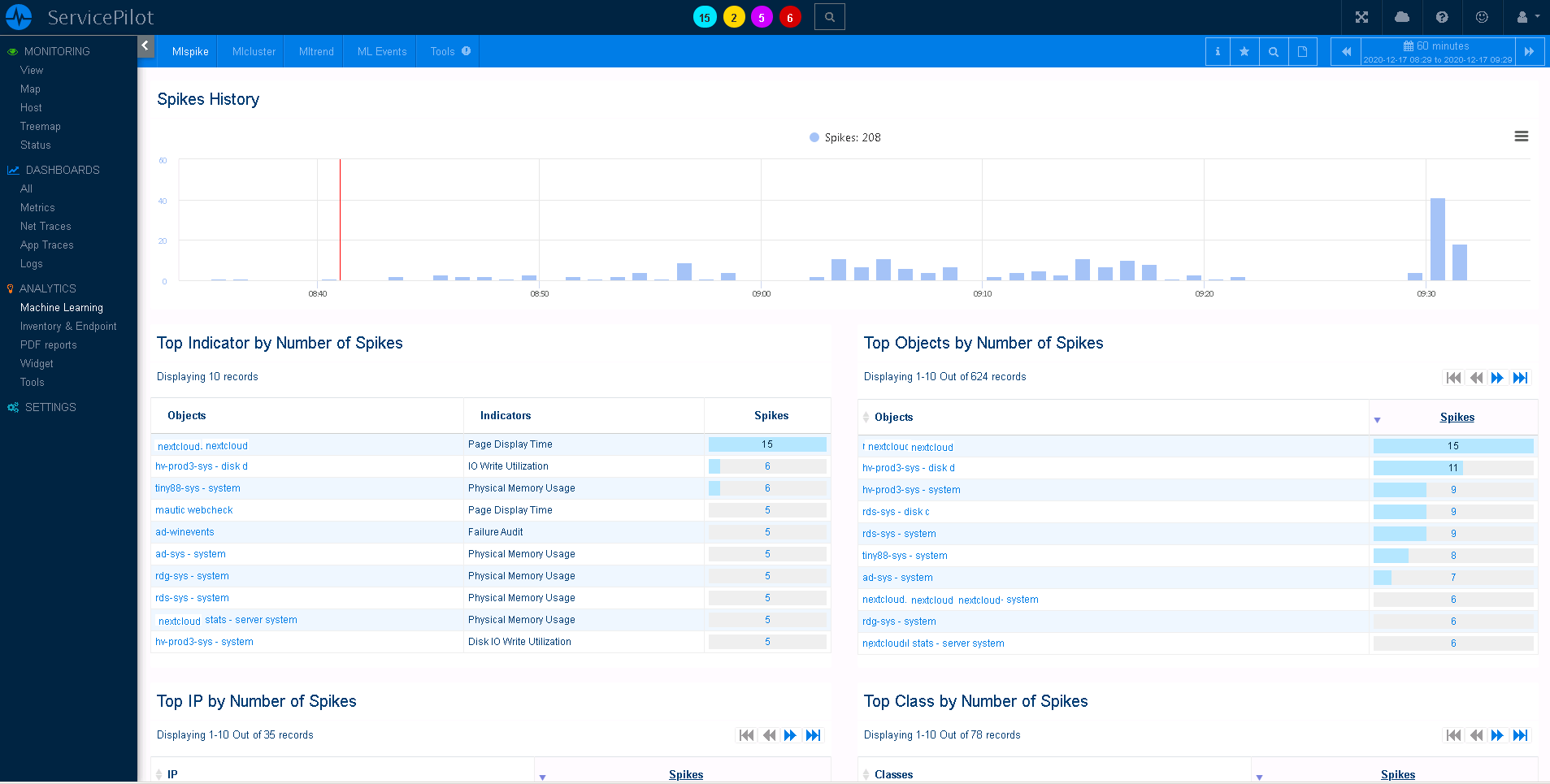 Smart alerting mechanisms
ServicePilot offers many alerts: static thresholds, conditional thresholds, with Machine Learning... and allows you to customize various parameters in order to best adjust the alerting according to your needs. Alert conditions, timing, delays, actions and variables can be modified.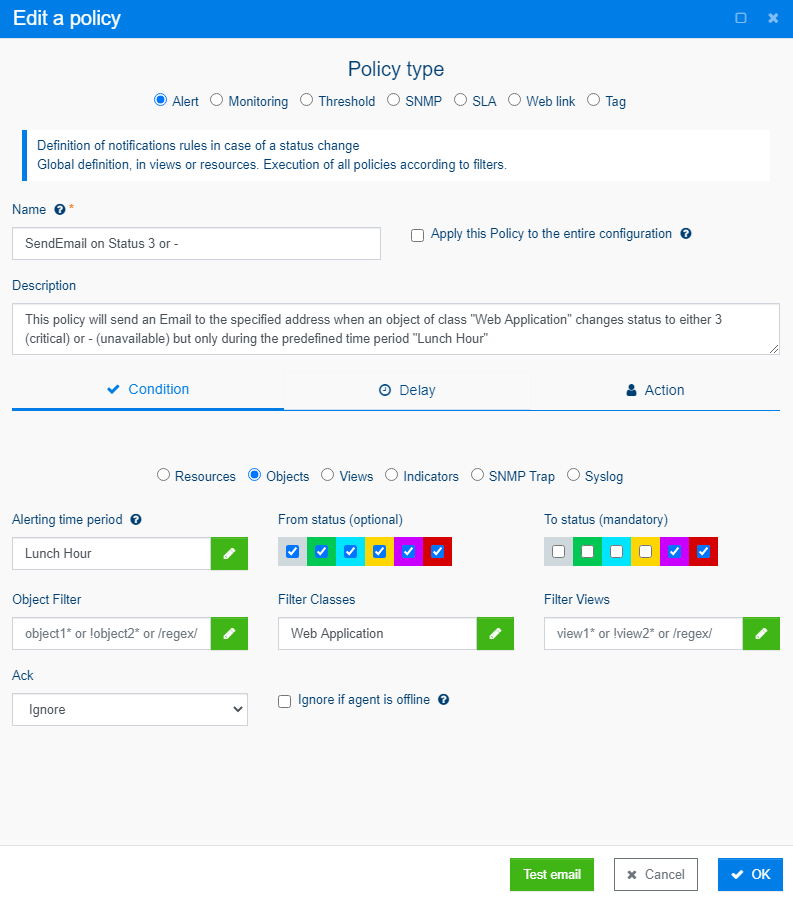 Free installation in a few clicks