Response time and slow page monitoring
Monitor user response times on every page visited to be proactive in detecting slow traffic on your web application. This allows you to be aware of performance incidents at any time and to intervene very quickly when a user or a group of visitors encounters recurring slowness.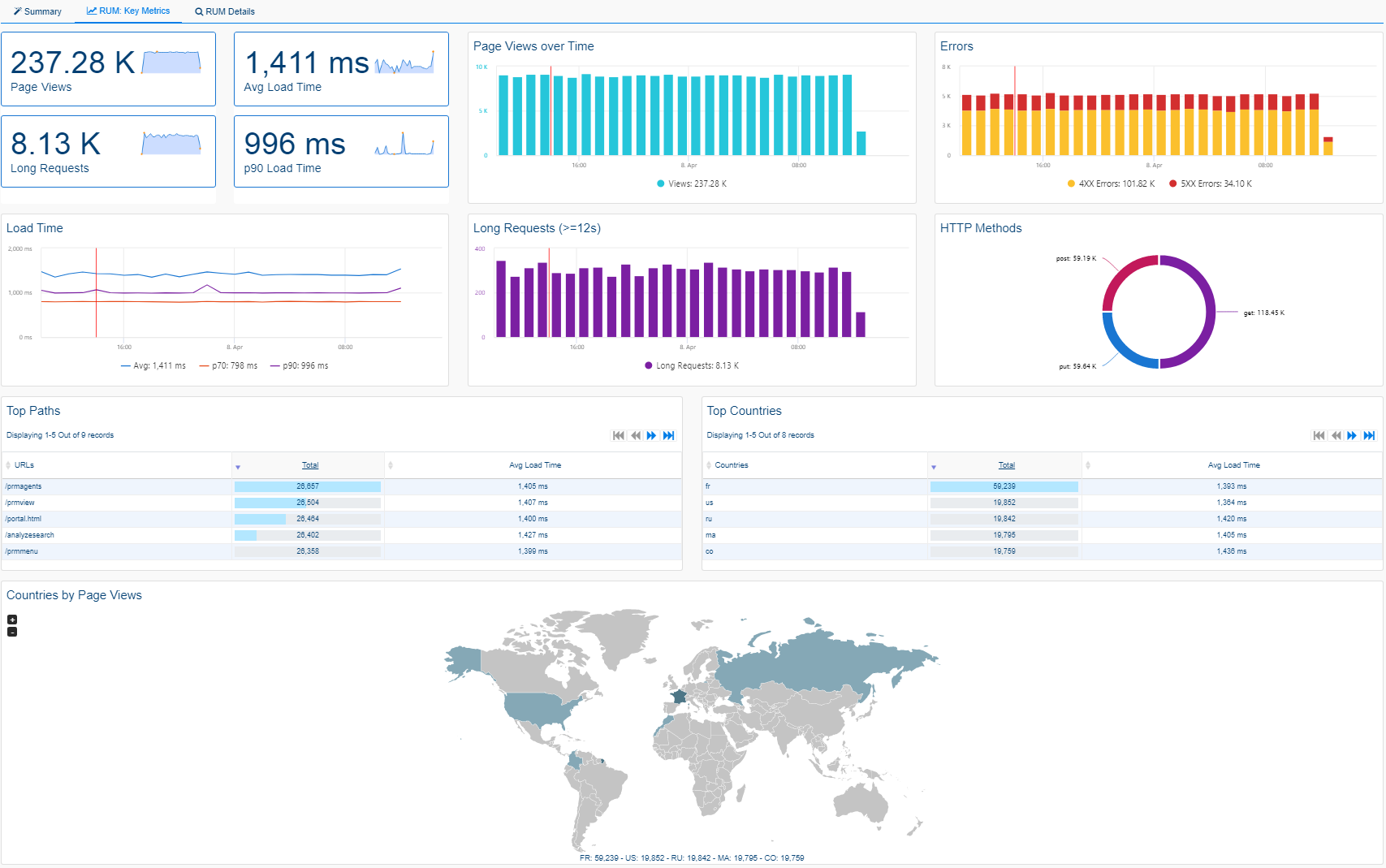 ---
Real user experience analysis
Collect all data essential to the proper diagnosis of page slowness and correlate these metrics with the user's conditions (geography, endpoint, web browser...). Eliminate false positives and update your filtering or alerting rules so that you are notified only when it matters to your team.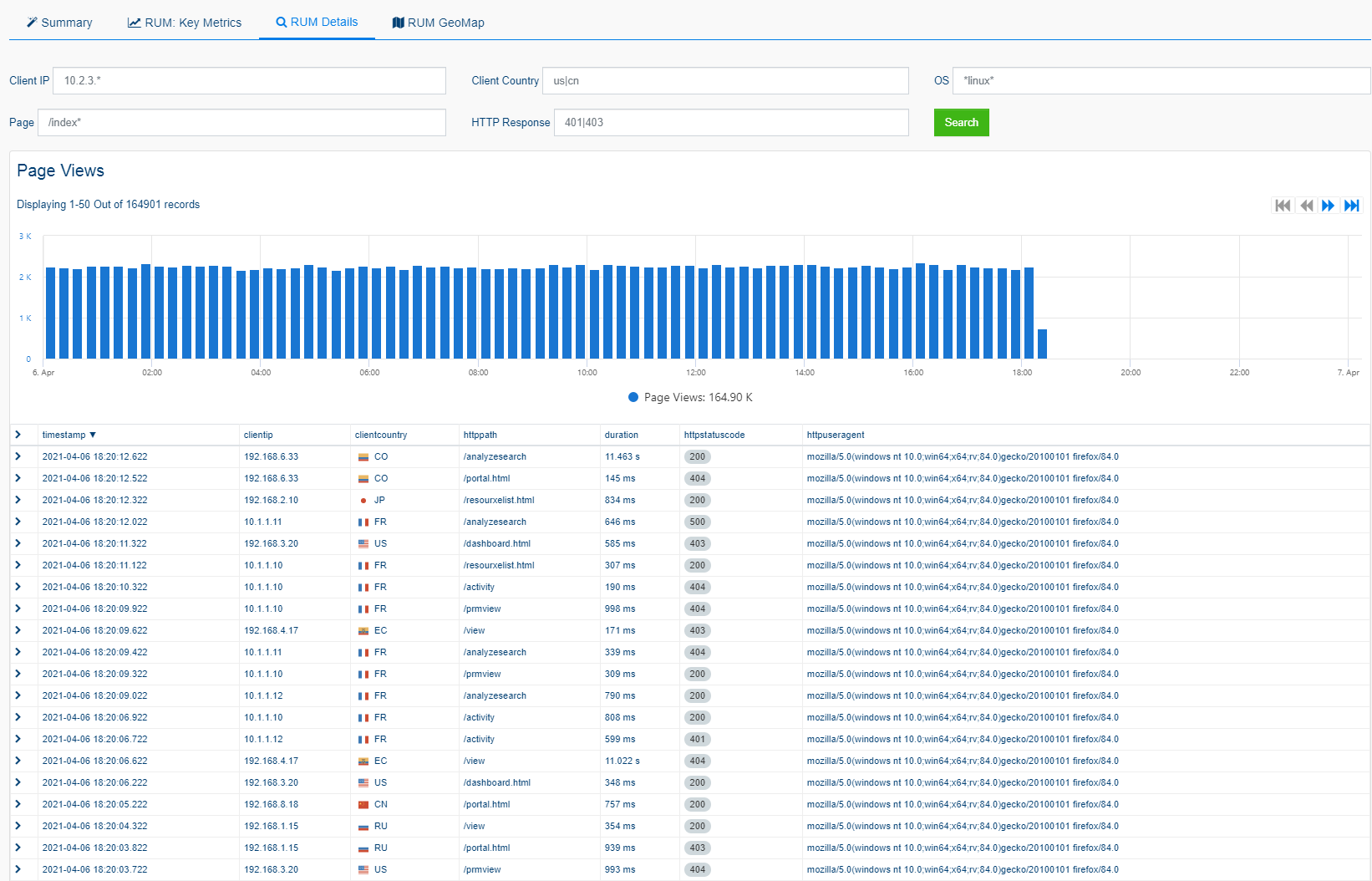 ---
Full end-to-end application monitoring
Fully monitor your website or web application: web server, logs, database, networks, APIs, external web services, TCP applications... ServicePilot is a complete tool for monitoring the availability and performance of all your applications. Correlation and Machine Learning interfaces with graphical wizards are available as standard for each data source collected.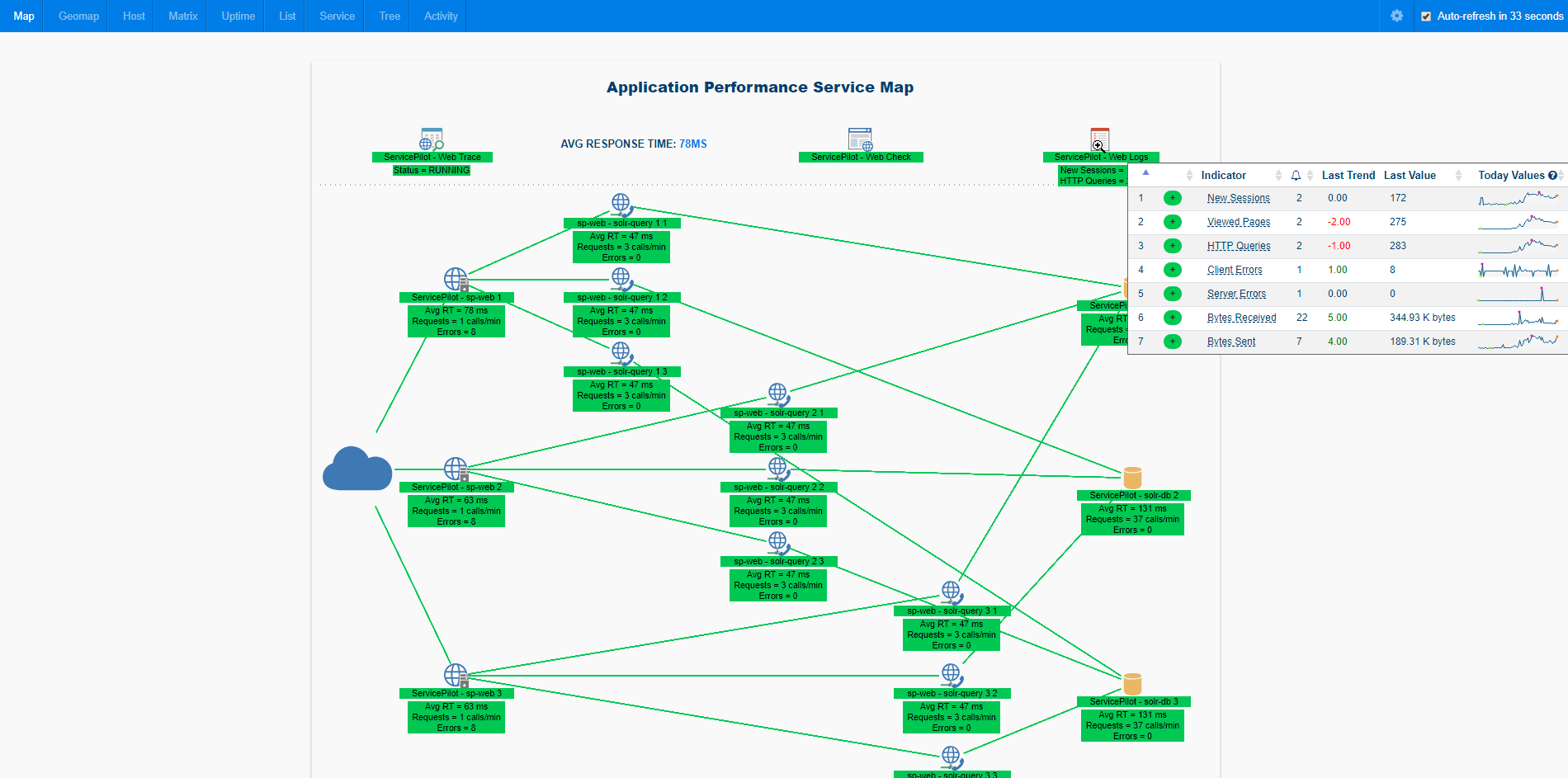 We were looking for a powerful tool, covering all of our server and application monitoring. A tool that could scale with us and that was reasonably priced.
Real User Monitoring with ServicePilot

Response Time
Response time and error Monitoring of all your applications and websites

Real Users
Go beyond synthetic monitoring and robots to analyze real users

Complete web monitoring
End-to-end monitoring of your web environment: database, web server, logs...

Light and simple script
Using a simple and lightweight piece of Javascript, monitor all the users of your website
eum and security Management integration
Free installation in a few clicks