Application performance analytics
Powerful traffic analysis of applications and users flows with diagnostics, statistics and errors for each connection.
To determine the typical behavior of an application and its network
To highlight problems and automatically notify the IT team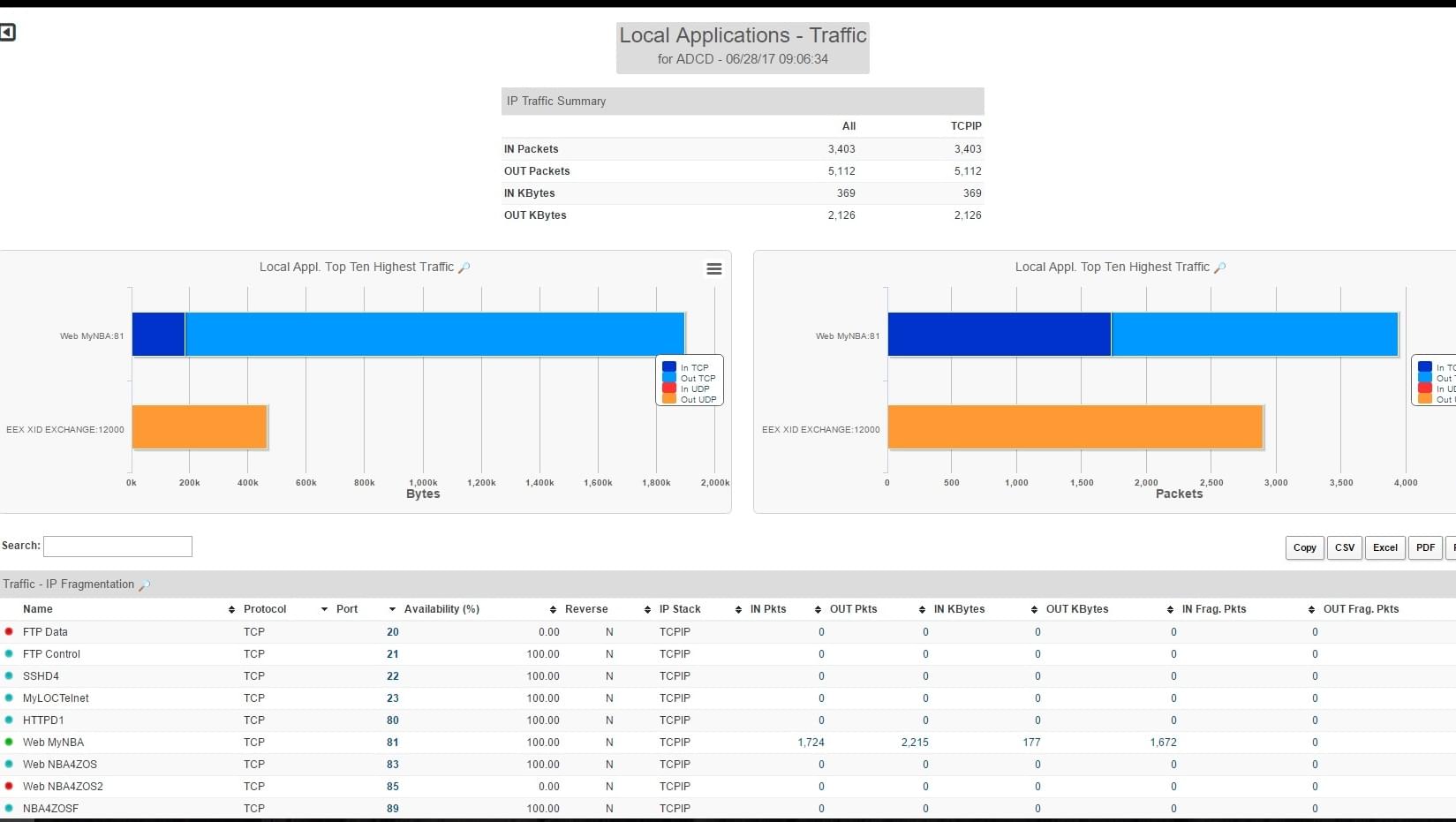 ---
Network performance monitoring
To provide a full visibility on the TCP/IP activity of the network
To simplify the process of dispatching the network performance problems and integrity issues by presenting information with sensitive content
To decode high level protocols including HTTP, SMTP, FTP, Telnet, Enterprise Extender (EE), XOT and MQSeries
To provide individual socket details and packet data
To help optimizing the resource utilization and reduce conflicts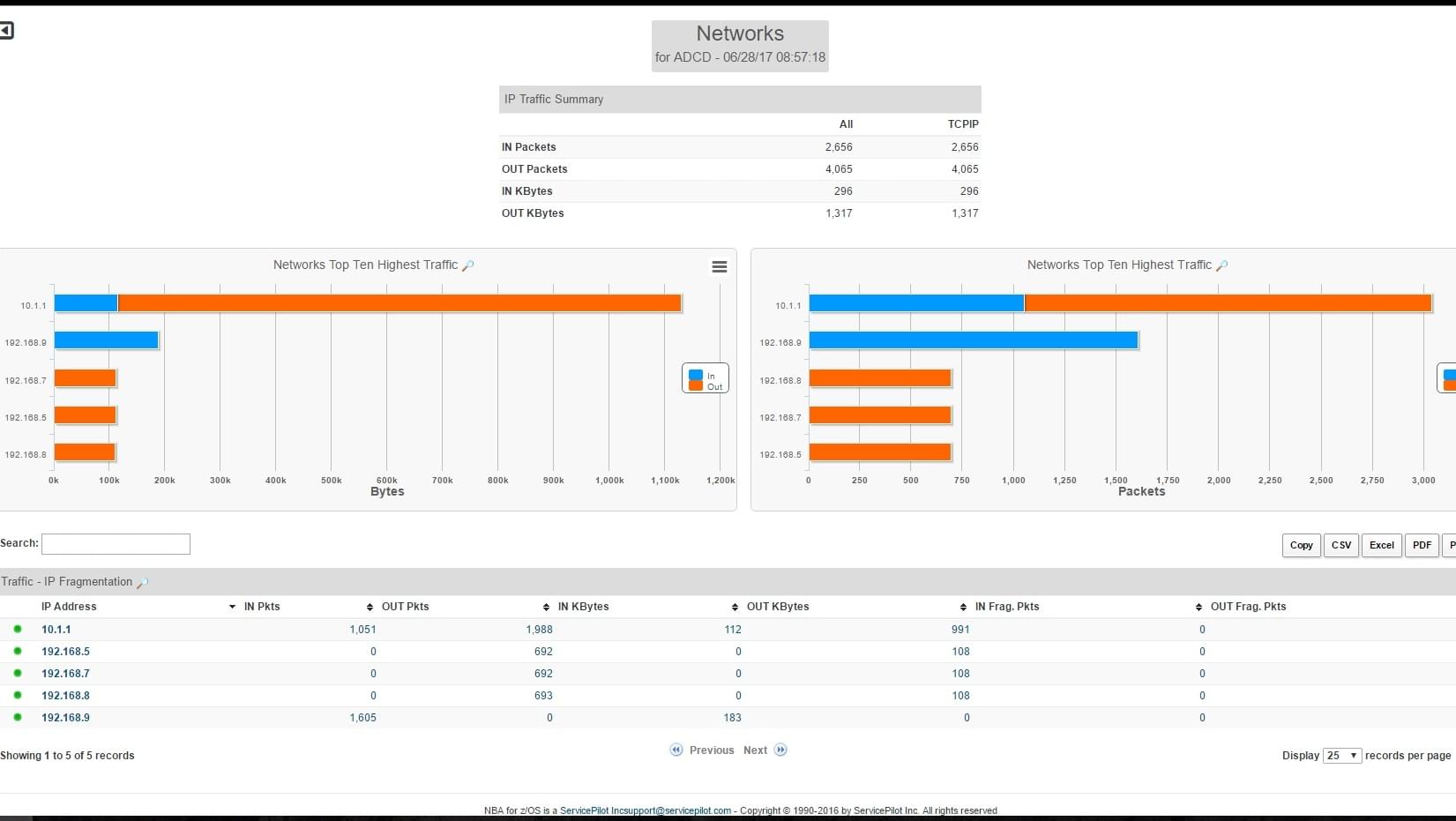 ---
IP Trace and Stack Activity
To collect and provide packet data for a real time display
For packet formatting, it is not necessary to stop the trace or wait
The data of each trace is automatically saved in order to re-execute, analyze and visualize it in several intuitive reports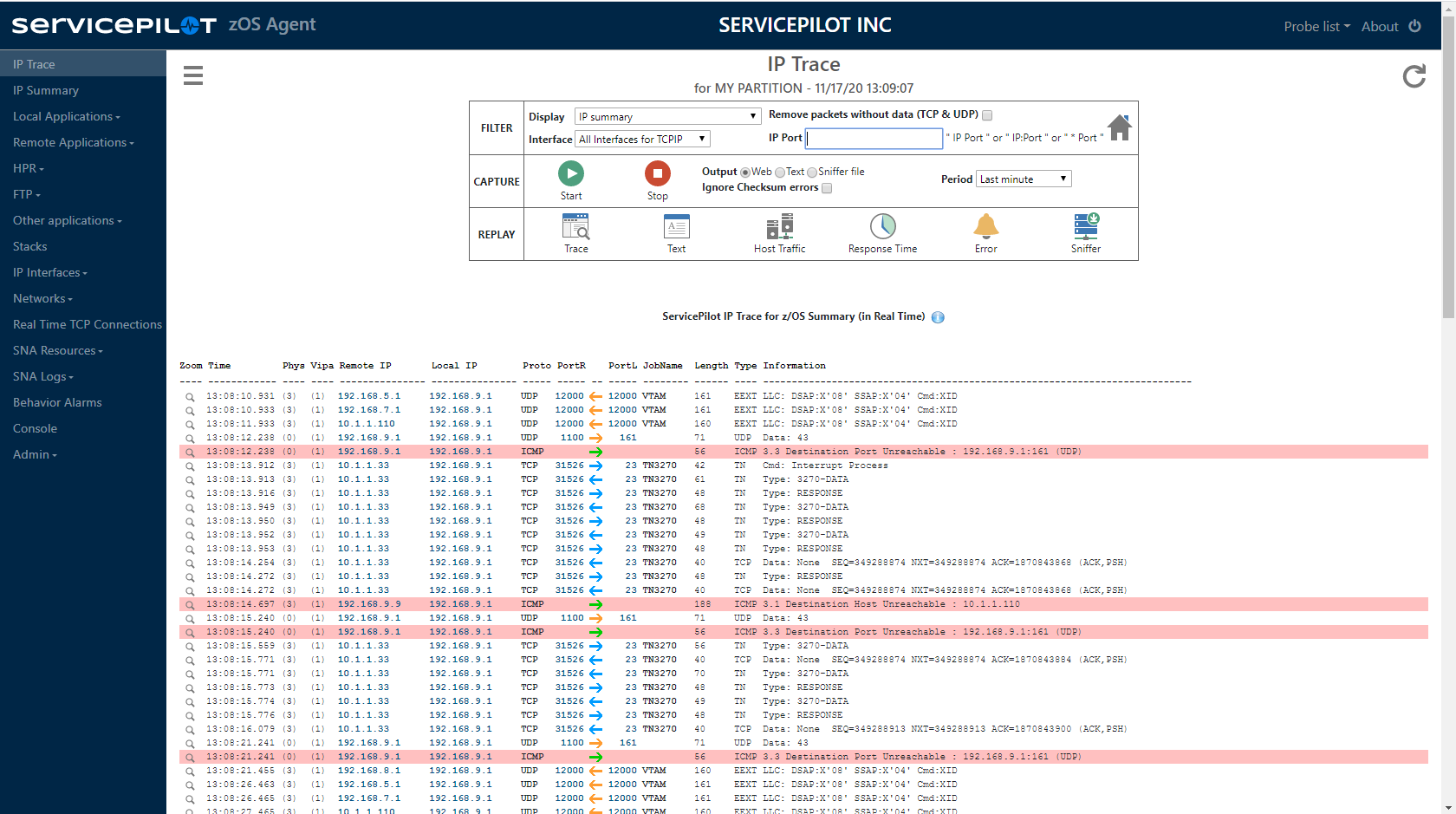 ---
NBA for z/OS administration and configuration
The statistics are generated using real time technology from collections of all the data going through the IP stack
This passive probe technology allows users to work at the datagram level and to have an end-to-end view of core network activity.
The Web interface is intuitive, navigation is easy, and provides a consolidated view of multiple ServicePilot NBA for z/OS probes.
The source code is 100% written in assembler, which guarantees optimal performance at a low cost.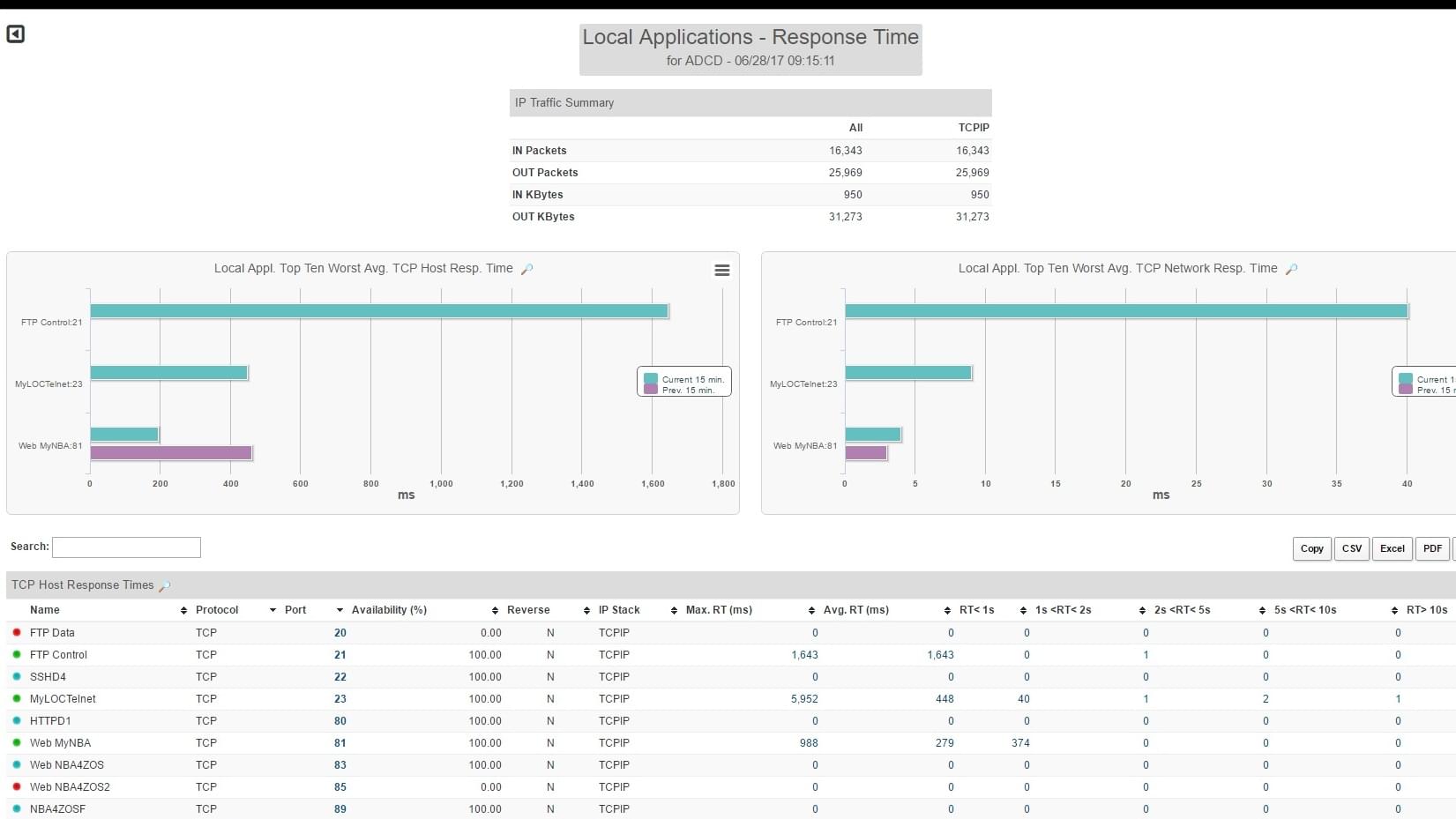 We take a close look at the performance of our applications: to acquire a real vision of the quality of service, to better understand, and to have a historical statistical record
ServicePilot Mainframe performance monitoring

Intuitive and user friendly
"Top-down" dashboards give you an overall view at a glance, the detail being accessible in one click. ServicePilot NBA for z/OS is easy to use and does not require any training.

Total visibility
End-to-end and real time monitoring of the system performance and applications of the z/OS environment.

TCP/IP activity
ServicePilot NBA for z/OS captures the traffic flow, analyzes and alerts on abnormal network behavior like bad response time of an application or a bandwidth issue.

Reports and alerts
They are available as standard. Complete customization allows you to adapt the solution to your work environment.
Application trace APM integration
Other Application trace APM Solutions
Free installation in a few clicks