Auto-discovery of applications with the ServicePilot agent
Automatically discover your applications and the TCP/UDP traffic of your servers to monitor their performance. Application traffic monitoring ensures good connections and total visibility of application flows on all servers. Identifying the top hosts, applications or clients that consume the most bandwidth or generate the most traffic enables better management of your IT services.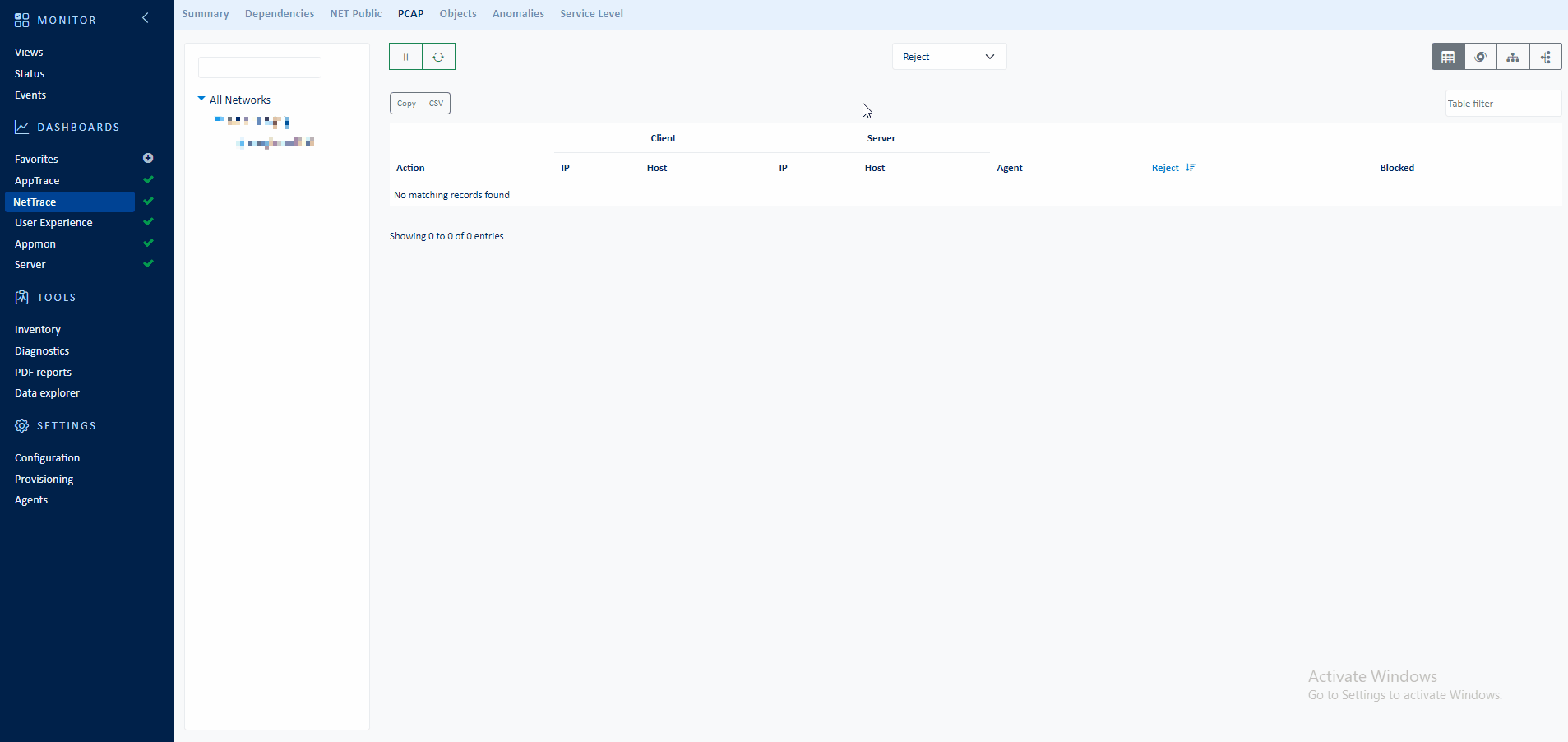 ---
Automatic mapping of application traffic and performance
Monitor and analyze the behavior of your applications on your server. Application traffic distribution and behavioral trends provide major support for application performance troubleshooting. After an automatic discovery, you instantly have detailed activity statistics for each application discovered and monitored.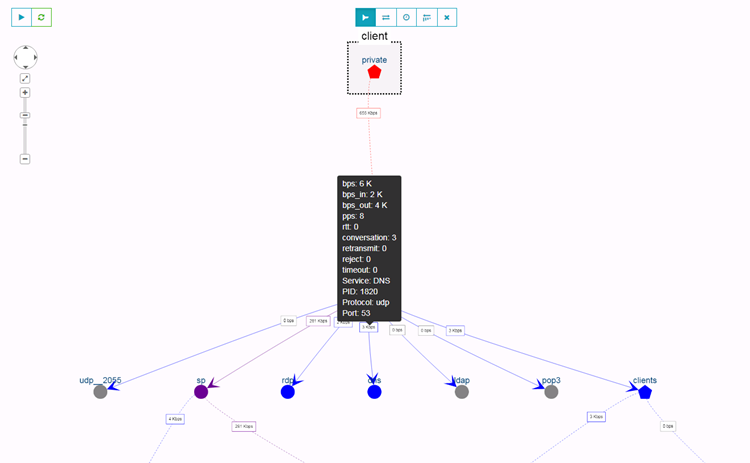 ---
Dashboards for detailed application monitoring
Analyze, adjust and validate your application performance objectives. ServicePilot provides automatic dashboards that measure the number of requests per minute, bytes sent, bytes received, latency, rejected connections and TCP Retransmits to help you make decisions. This data is crucial for application performance management and overall visibility of application traffic on your servers.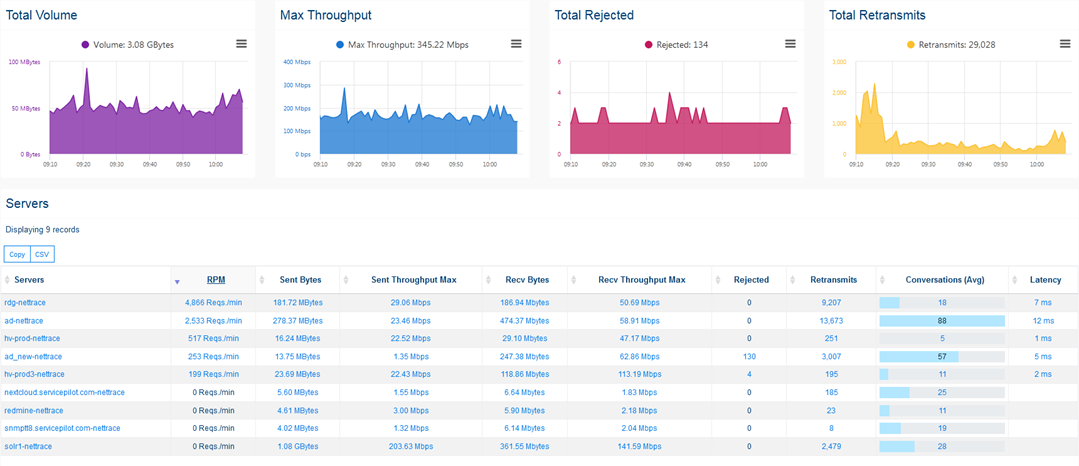 ---
Fast troubleshooting with live application monitoring
You can analyze the performance of your applications in real time using ServicePilot's live interfaces. The table can be filtered and sorted to display only the streams you want to see: IP Client, Server, number of conversations, bps in, bps out, TCP retransmits, TCP rejects, timeouts...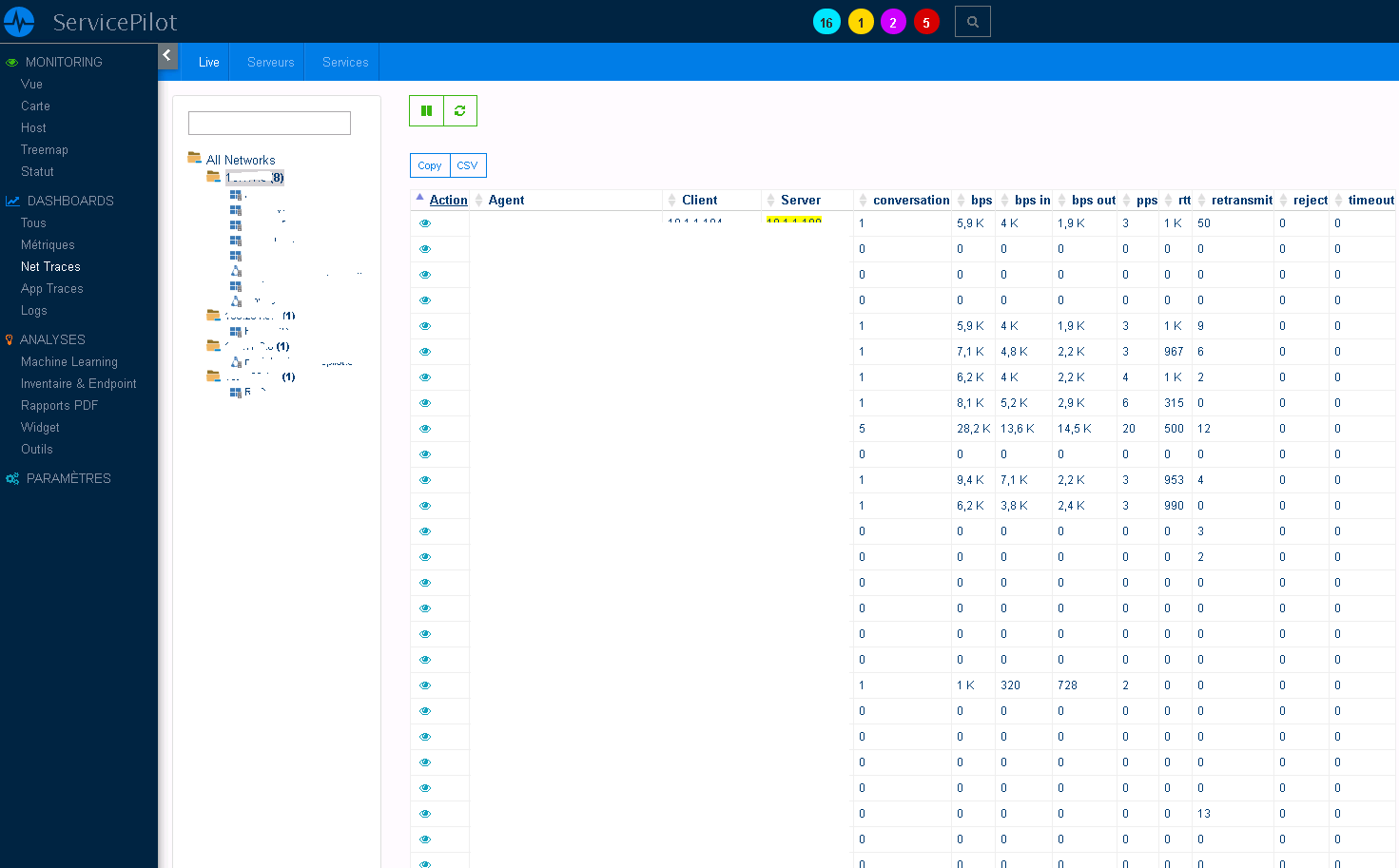 ---
Security of IT services and application servers
NetTrace technology is also useful for security analysis because it allows you to observe all flows and inbound/outbound connections to and from servers/services. In case a stream shows abnormal data, it is even possible to start a live trace in PCAP format that can be recorded in the browser.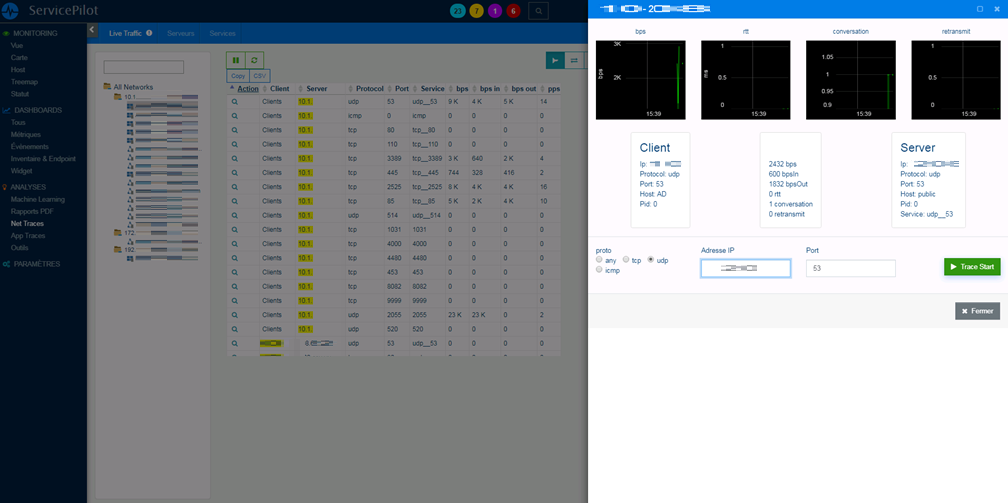 We discover the main applications on our servers and are able to monitor them in great detail automatically.
Automatic monitoring of all network flows for your servers and applications

Automatic Discovery
Automatic discovery of applications and services on all Windows and Linux servers

Detailed Stats
Detailed activity statistics for each application discovered and monitored

Live and History
Several interfaces for live monitoring and historical data analysis
PCAP traces
Live mode with the possibility to plot the desired stream in PCAP format in the browser
Other Application trace Solutions
Free installation in a few clicks