Analysis of the quality of telephony service
ServicePilot offers graphs that provide an at-a-glance understanding of the quality of service of MOS (Mean Opinion Score) based telephony and analysis by area and user.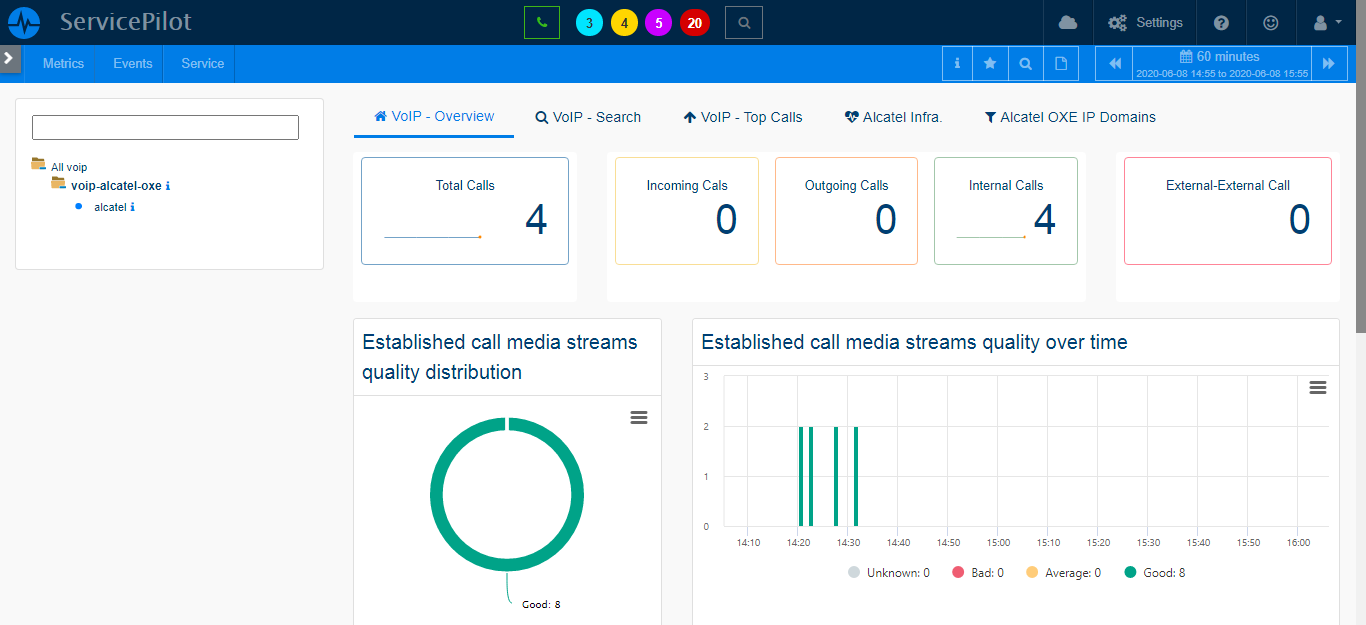 ---
Understanding the use of your resources
ServicePilot analyzes the resource usage of all IP Domains of an OXE infrastructure to evaluate the number of simultaneous communications (CAC), the number of simultaneous conferences, the use of signal conversion resources (DSP).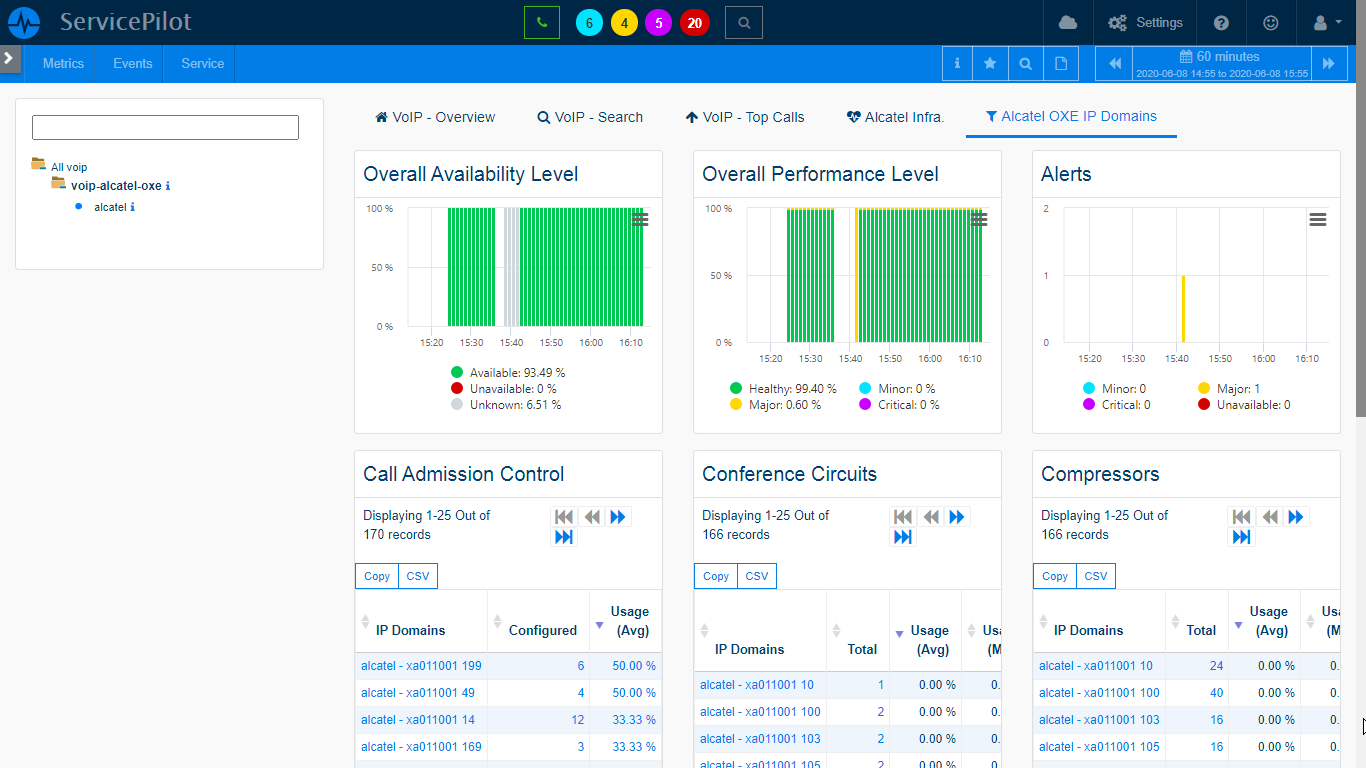 ---
Monitoring of Media Gateways
ServicePilot automatically discovers all the IPMGs present on an OXE and provides operators with the status of the IPMGs and the rate of use of the communication channels.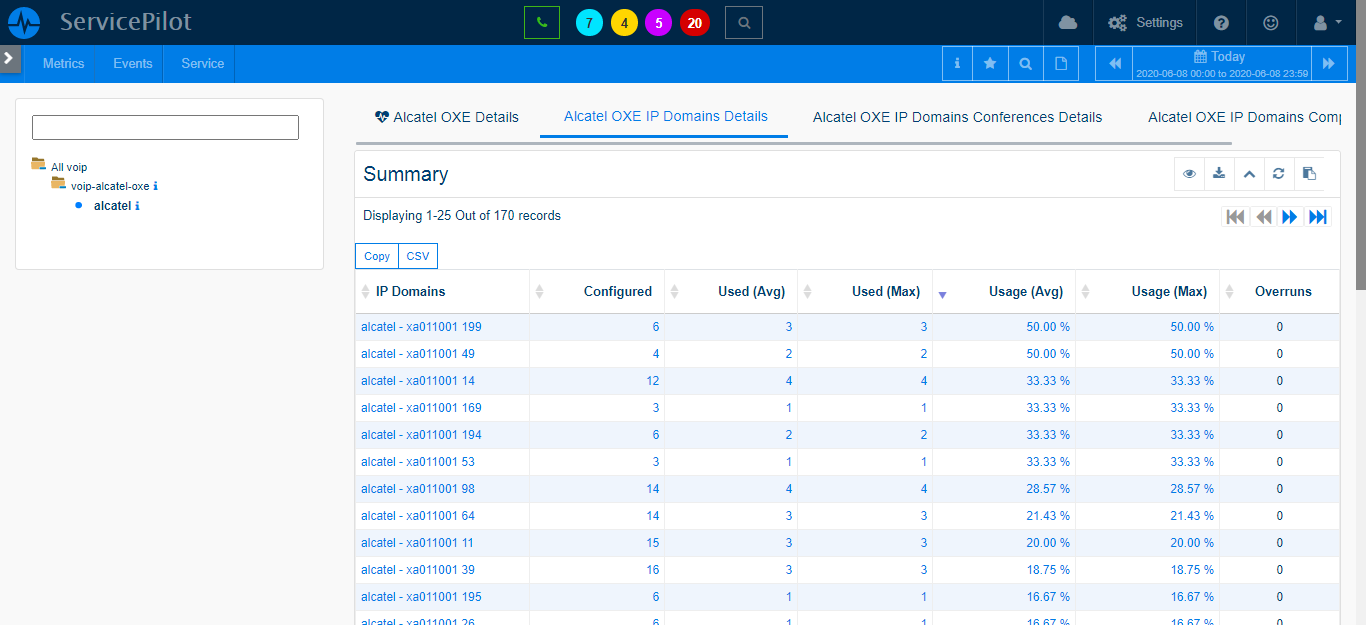 ---
Anticipation of trunks' capacity
Historical performance, trend and capacity planning reports facilitate decisions on the sizing of the trunk group.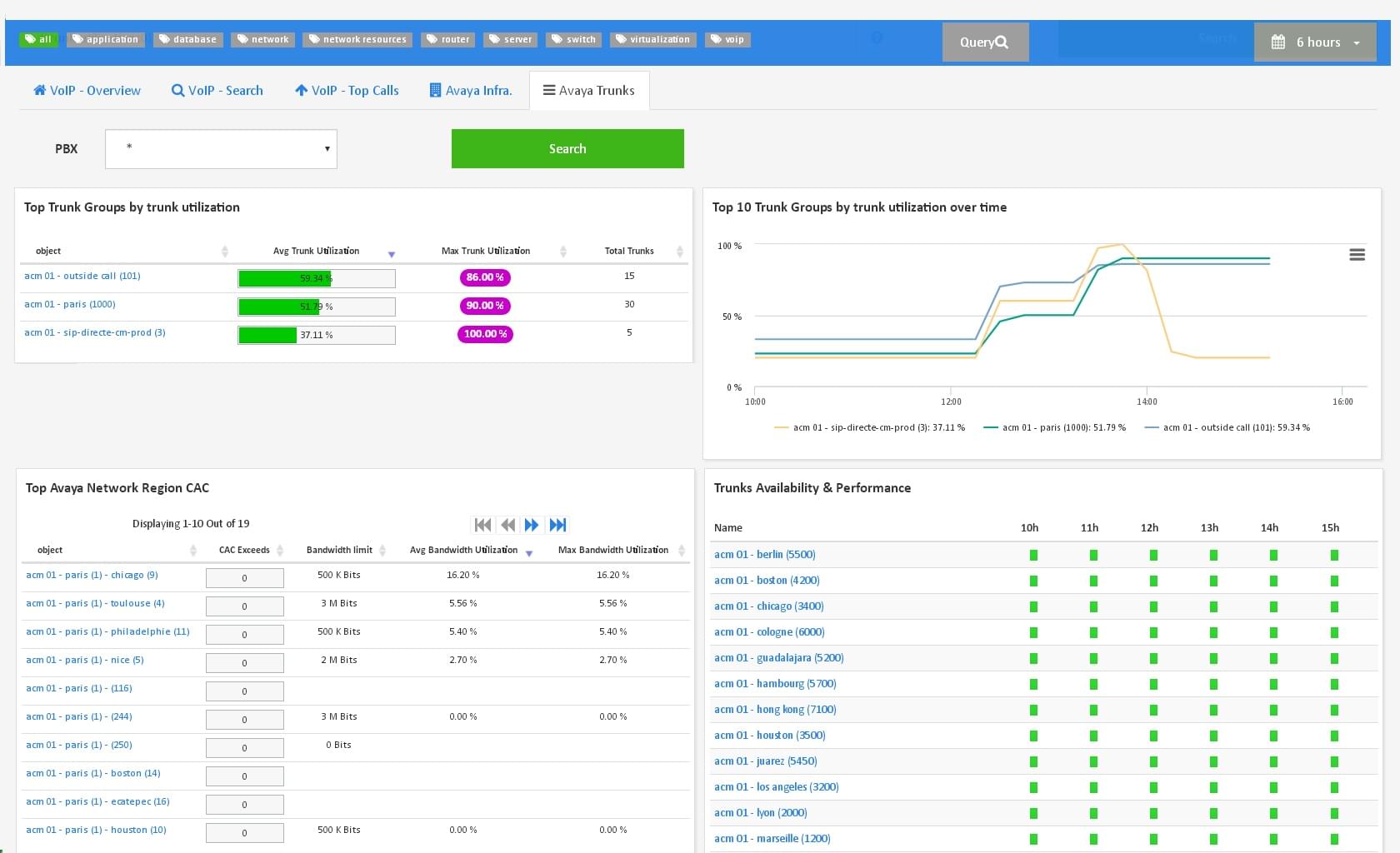 For a company like ours, telephone and email are crucial. We absolutely need to avoid any service interruption.
Alcatel-Lucent infrastructure Analysis with ServicePilot

Quality
MOS, jitter, latency, lost packets for each conversation, user and per zone including most degraded hops.

OXE
Complete architecture Appliance Servers, Ecosystem Servers, Trunks, Media Gateways...

Trunks
Real time monitoring of the SIP trunk load and capacity planning

Inventory
Inventory of resources, phones, firmware and licenses
Other VoIP & UC solutions
Free installation in a few clicks