INFRASTRUCTURE AND APPLICATION MONITORING
ServicePilot monitors the availability and performance of each part of the Genesys on-premise Configuration Server in terms of resource status (Host, Application Servers and Solutions) and application statistics (MCP, CCP and PSTN-C) via SNMP collection.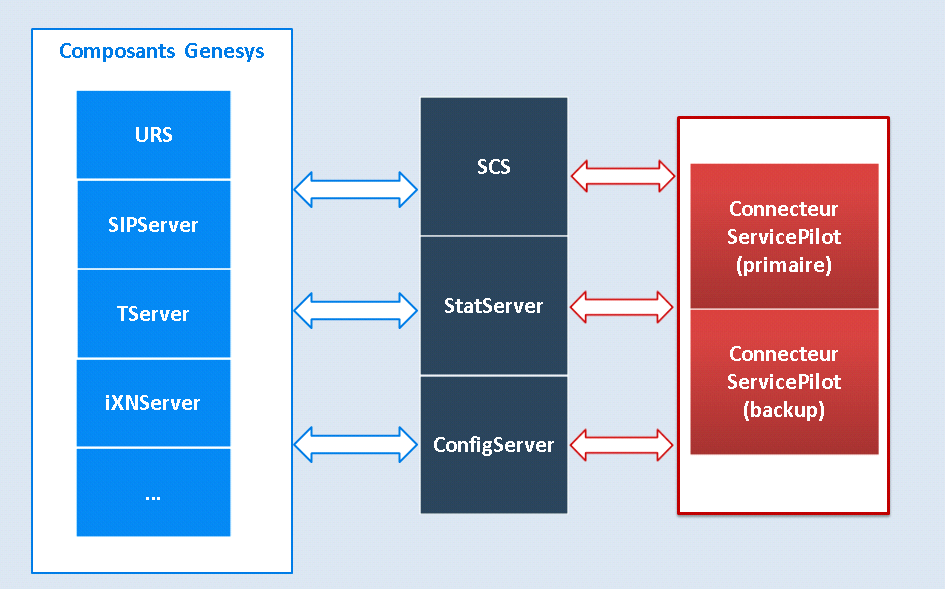 ---
LOG AND EVENT ANALYSIS
Collect logs provided by the URS omni channel routing engine to analyze call patterns and routing. Create alerts based on the content of the logs or based on data from any monitored resource.

---
UNIFICATION AND CORRELATION OF DATA
Centralize the different data sources in a dashboard or PDF report to facilitate correlation and estimate the performance of the Genesys Contact Center.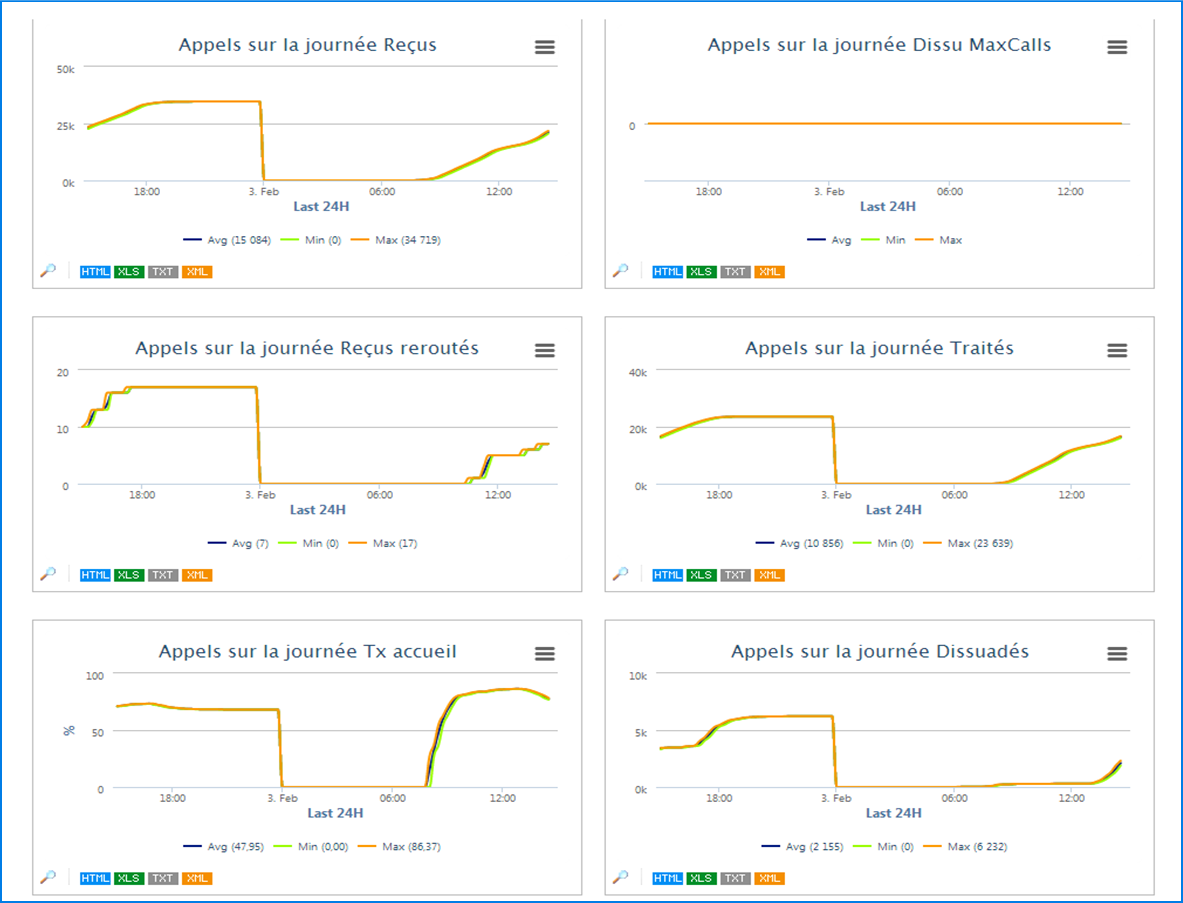 ServicePilot monitors our Alcatel-Lucent Unified Communications environment and collects Genesys business metrics, allowing us, for example, to correlate trunk saturations that affect contact center performance.
Analysis of Genesys statistics with ServicePilot

AGENTS
The indicators collected correspond to the number of resources: Logged, Available,...

VQFLUX
Number of calls in progress: Qualification and waiting, Maximum time, Average time...

VQMOTIF
Number of calls over the day: received, processed, reception rate, redirected, deterred (EWT, MWT, total)...

ROUTING POINT
Number of calls over the day: received, outgoing, abandoned, total and average time on GVP,..
Other VoIP & UC solutions
Free installation in a few clicks