machine learning
AIOps and Anomaly
Detection
Proactive IT operations: Preventing and predicting incidents before they occur. Solving IT incidents at least x5 faster when they occur thanks to ServicePilot Artificial Intelligence (AI) and advanced analytics
Analyzing

Anomalies on KPIs and Data Sources

ServicePilot's robust monitoring system harnesses the power of KPI analysis for automatic anomaly detection. This system identifies abnormal values, outliers, and unusual trends, offering an advanced layer of KPI anomaly detection.

For instance, if your web server normally responds to requests within 200ms, but suddenly the response time shoots up to 800ms, ServicePilot will detect this anomaly and alert your IT team. Consequently, they can be notified about potential issues like throughput decline, packet loss, or exceedingly long response times.
This real-time alert system allows teams to take preventive measures before the service quality degrades further
A high level of service continuity and reliability is ensured
Detecting

anomalies from logs and events

ServicePilot introduces a dedicated interface designed to analyze significant terms and detect unusual occurrences in logs and events.

For example, if your logs suddenly start to show an unusual increase in error entries, ServicePilot's intelligent scoring system will highlight this anomaly. With this feature, you can go beyond classic analysis. You can perform a top analysis complemented by intelligent scoring, which highlights elements that might be overlooked with a simple numerical count.
This feature allows for a more profound understanding of your IT environment's behavior, helping identify potential issues early
The chance of unexpected incidents is reduced and optimal performance is maintained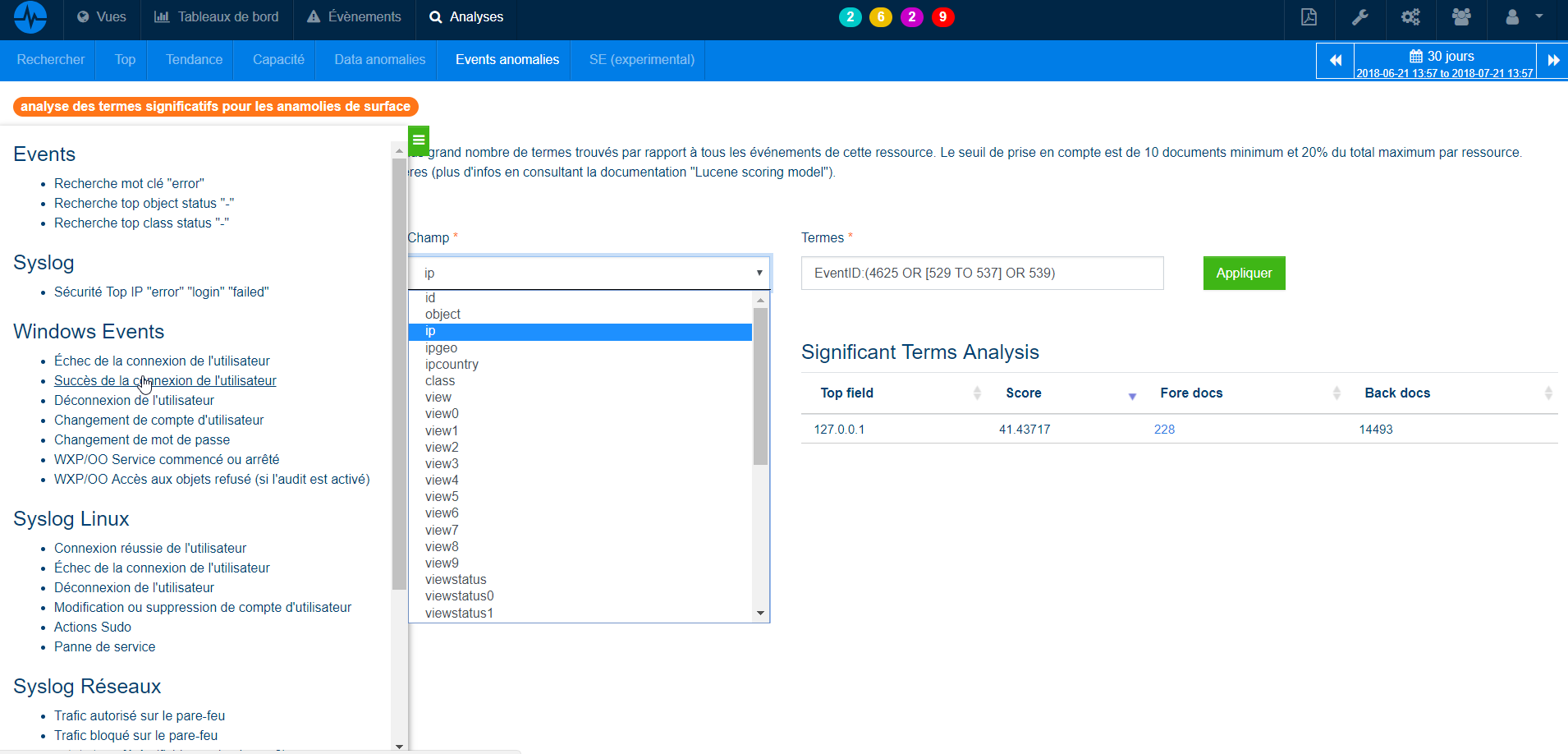 Alert noise
reduction

and service levels analytics

Machine Learning algorithms form the backbone of our system, helping detect abnormal service levels concerning availability or performance automatically.

Let's say your e-commerce site typically has a downtime of 0.01%, but suddenly, this increases to 0.1%. ServicePilot's Machine Learning algorithms will detect this abnormality and alert your team. With ServicePilot, you can diagnose the causes of degradations much faster, concentrating on the most urgent incidents with fewer, but more focused alerts.
This strategic approach reduces the workload for operators, optimizing their efficiency and effectiveness in managing incidents
By minimizing alert noise, ServicePilot ensures that your IT teams' focus remains on the most critical issues, thereby improving your IT operations' overall responsiveness and agility
Proactive IT

: Preventing user impacts before they occur

With ServicePilot, you can engage in proactive IT management through capacity planning and trend forecasting for each of the monitored IT technology classes.

For instance, if you're monitoring disk space on your servers, ServicePilot analyzes trends and predicts when you're likely to run out of space, allowing you to upgrade your storage in advance. This proactive approach offers the ability to anticipate future needs and reduces the risk of incidents, ensuring that your IT operations run smoothly.

Whether its predicting server disk space requirements, estimating call volume at specific times, or understanding application usage patterns, ServicePilot scrutinizes metrics to provide reliable forecasts.
This proactive approach helps prevent issues before they occur, ensuring a smooth, high-performing IT environment that supports your business goals
ServicePilot's AIOps capabilities go beyond simple anomaly detection to offer a comprehensive, predictive approach to IT operations management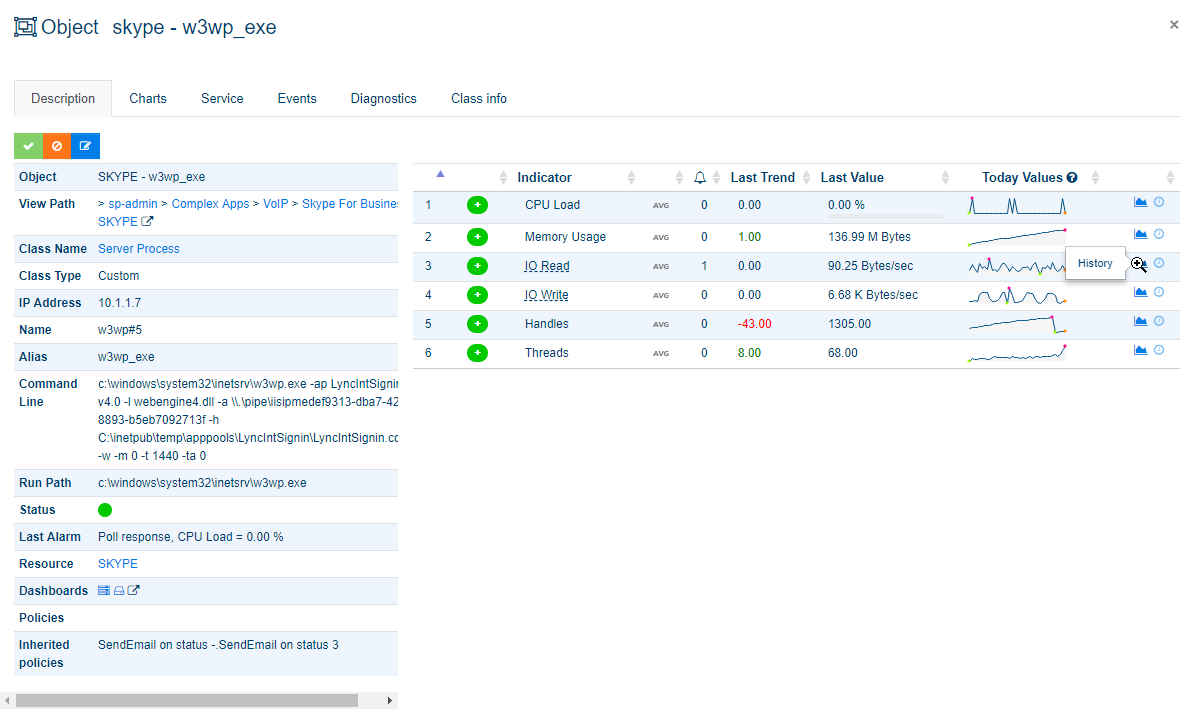 Free installation in
a few clicks
SaaS Plateform
Flexible deployment according to your needs (SaaS, hybrid, on-premise) to speed up supervision implementation.
No on-premise software setup, servicing and configuration complexity
Instant setup, complete and pre-configured to ensure robust monitoring
OnPremise Plateform
Flexible deployment according to your needs (SaaS, hybrid, on-premise) to speed up supervision implementation.
Contracts and commitments over time ( > 1 year)
Performance, Data Storage and Infrastructure Management
2 additional solutions: VoIP and Mainframe monitoring