Resolve incidents faster with Root Cause Analysis
Automatic incident detection for rapid localization of service impacts
Reducing incident resolution time
Applications in today's environments are complex and dynamic. They have more dependencies than one person can analyze with traditional monitoring tools. ServicePilot's artificial intelligence automatically and continuously detects cause and effect relationships in modern application environments. Thanks to RCA (Root Cause Analysis), it is therefore possible to find out very quickly why an application is not working optimally.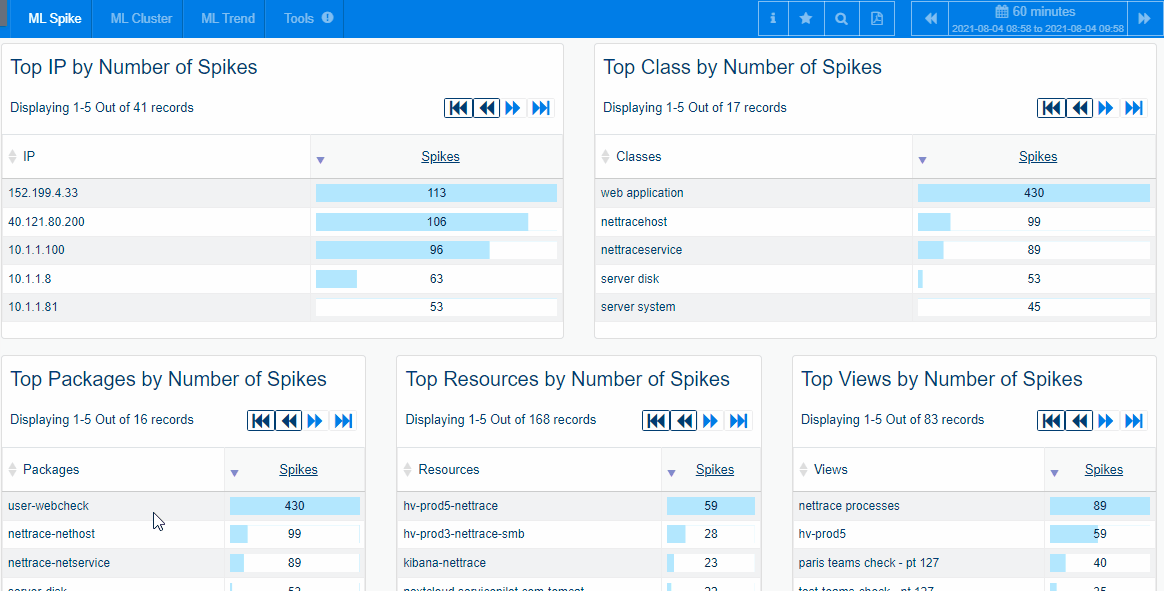 Reduction in the volume of alerts
Machine Learning algorithms automatically detect abnormal availability or performance service levels. ServicePilot helps to diagnose the causes of your degradations much faster thanks to a reduced number of alerts to focus on the most urgent incidents and reduce the workload of operators.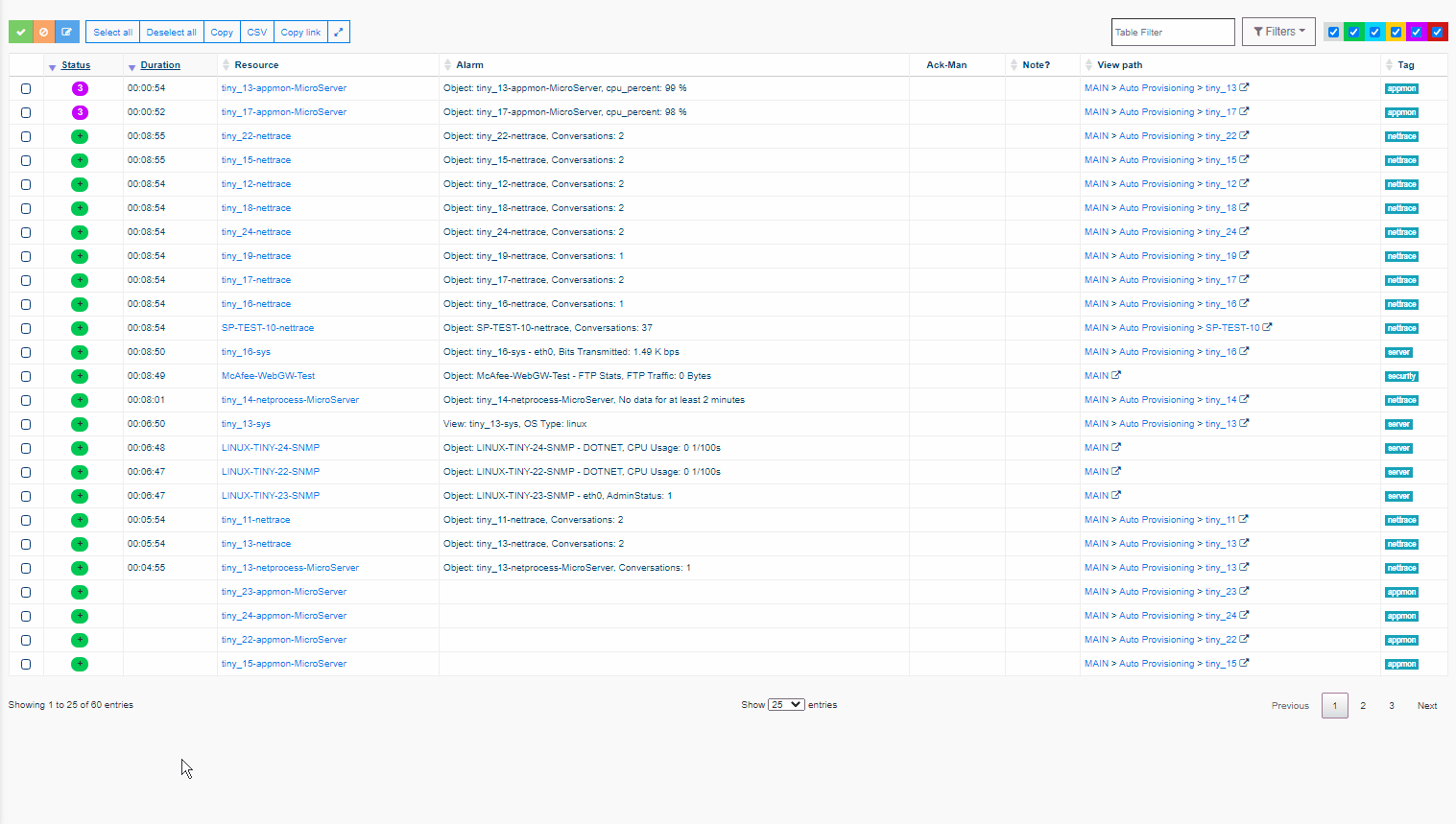 Automated analysis through Machine Learning
ServicePilot's Machine Learning performs different analyses on each of the monitored resources. It is thus possible to establish fully automatic thresholds based on Machine Learning algorithms: alerts that are essential for monitoring activity, transactions or detecting abnormal events.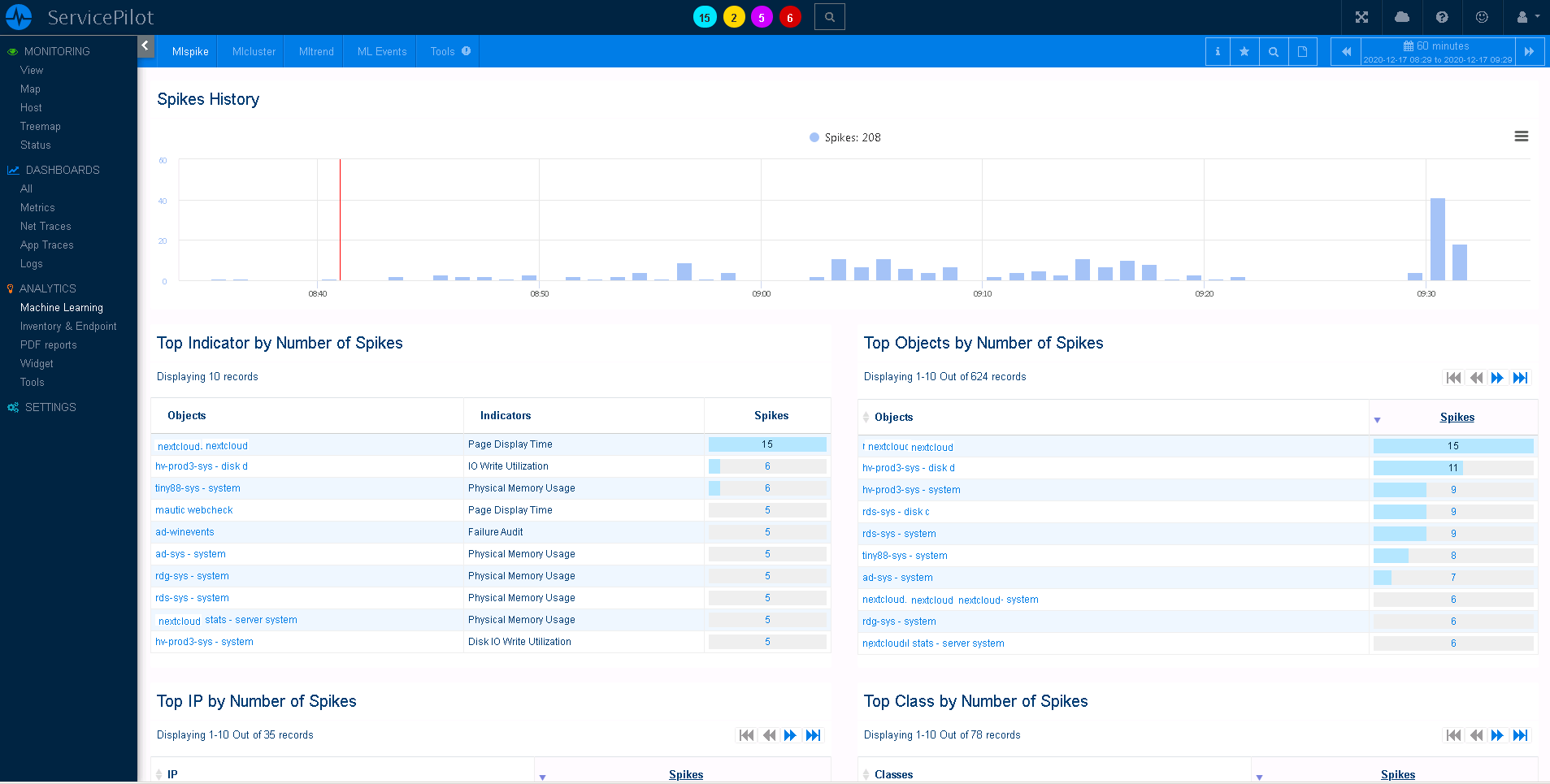 Visualisation of the Root Cause
ServicePilot offers a list of events and alerts refined with a drill-down showing the probable causes that may have caused the incident. This provides a list of problematic resources related to the incident and a probable cause score for the actual origin of the failure.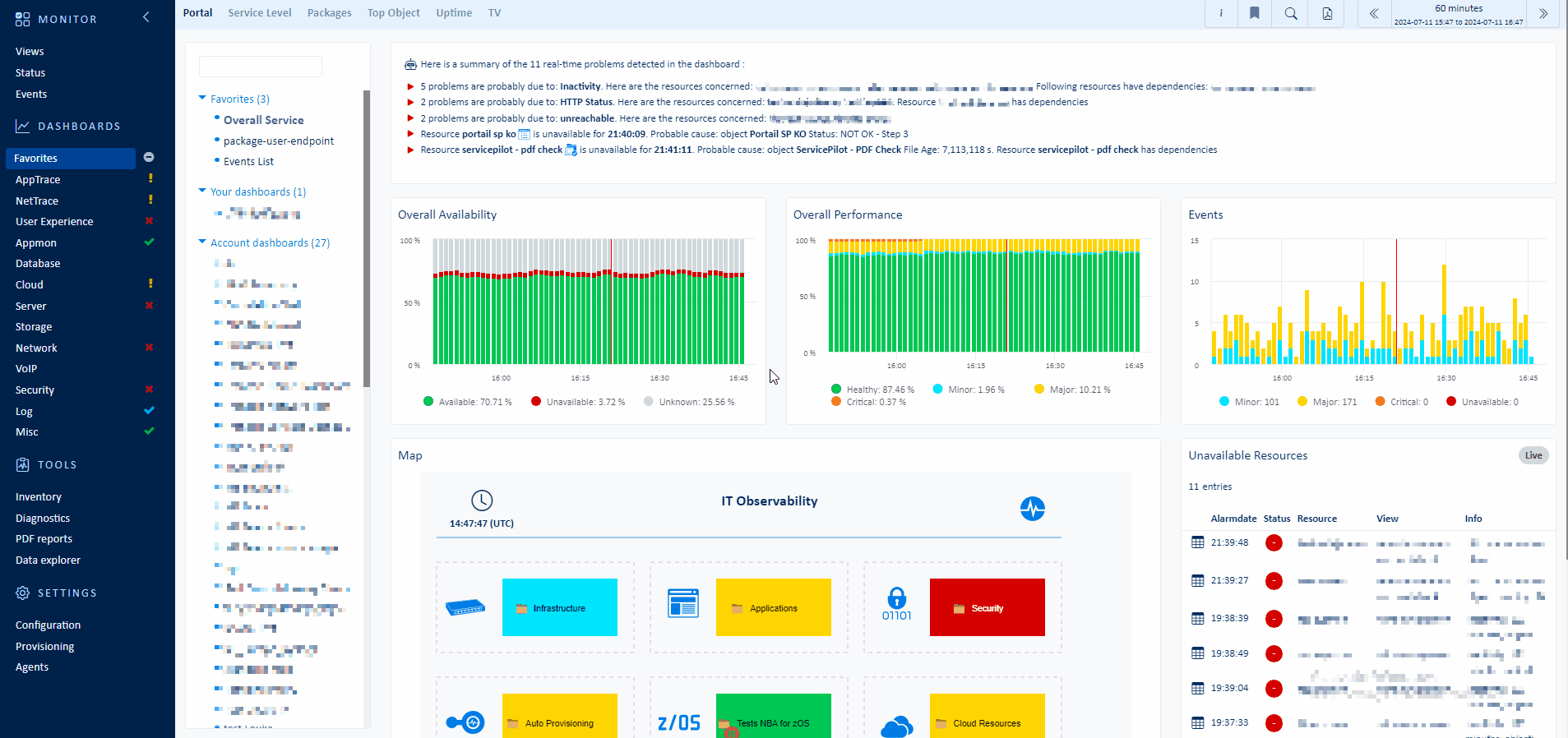 Free installation in a few clicks