Observability of App Services and Azure Resources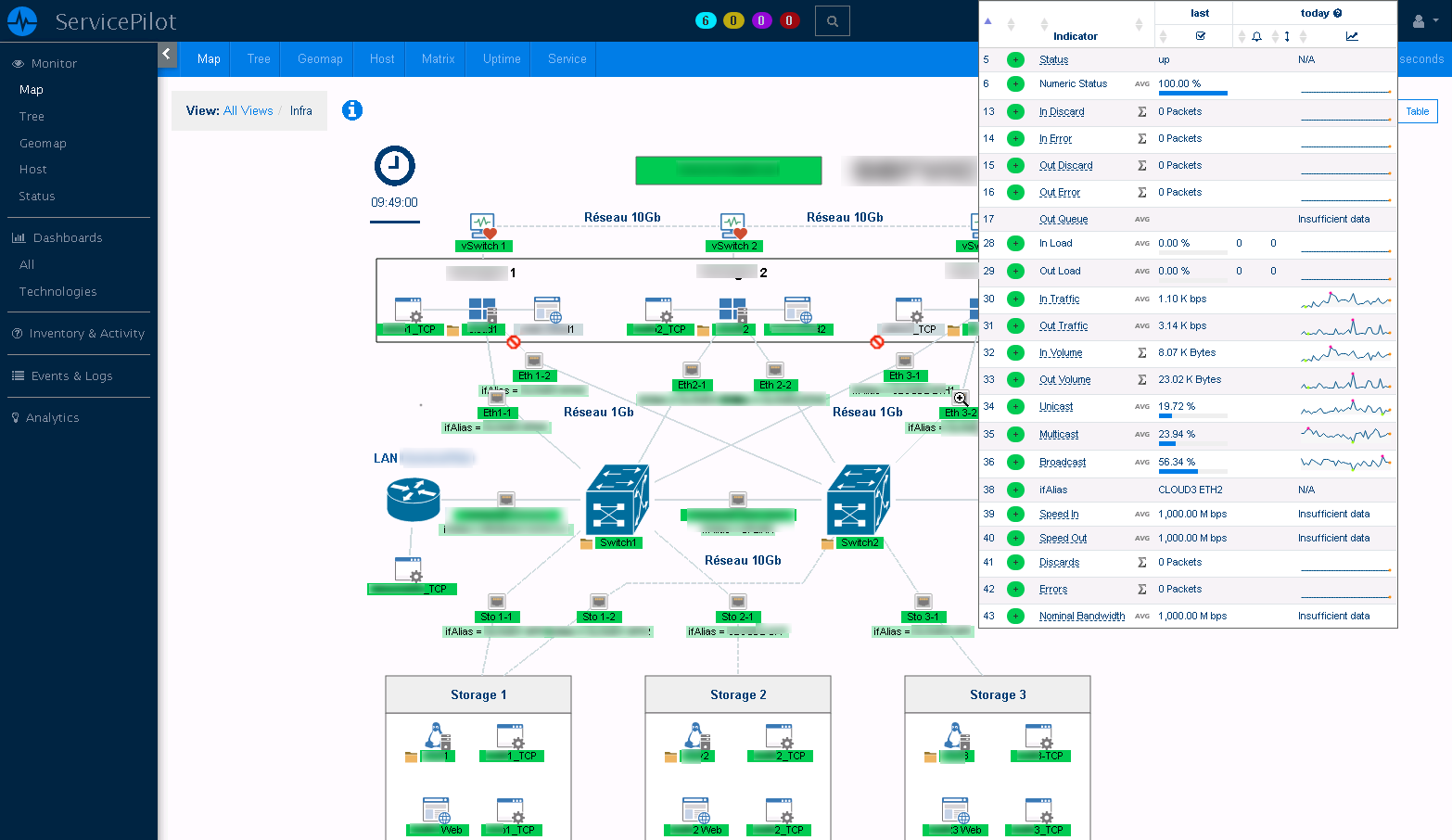 ServicePilot sets the gold standard for Azure monitoring by automatically discovering and monitoring your resources deployed in the Azure Cloud. This includes App Services, containers, databases, VMs, Blobs, and over 20 other Azure services. Through custom or standard dashboards and mappings, ServicePilot provides clear visibility into the activity and performance of Azure Cloud services.
Picture a mid-size tech company that recently migrated its operations to Azure Cloud. ServicePilot's capability to automatically discover and monitor Azure resources would help the company seamlessly oversee its new Cloud operations, effectively spotting any potential issues and maintaining optimal performance.
The chief advantage of this feature is the robust observability it offers into the Azure environment. This leads to timely insights into resource performance, improved cloud management, and ultimately, enhanced IT operations and service delivery.

Efficient Management of Costs and Azure Migrations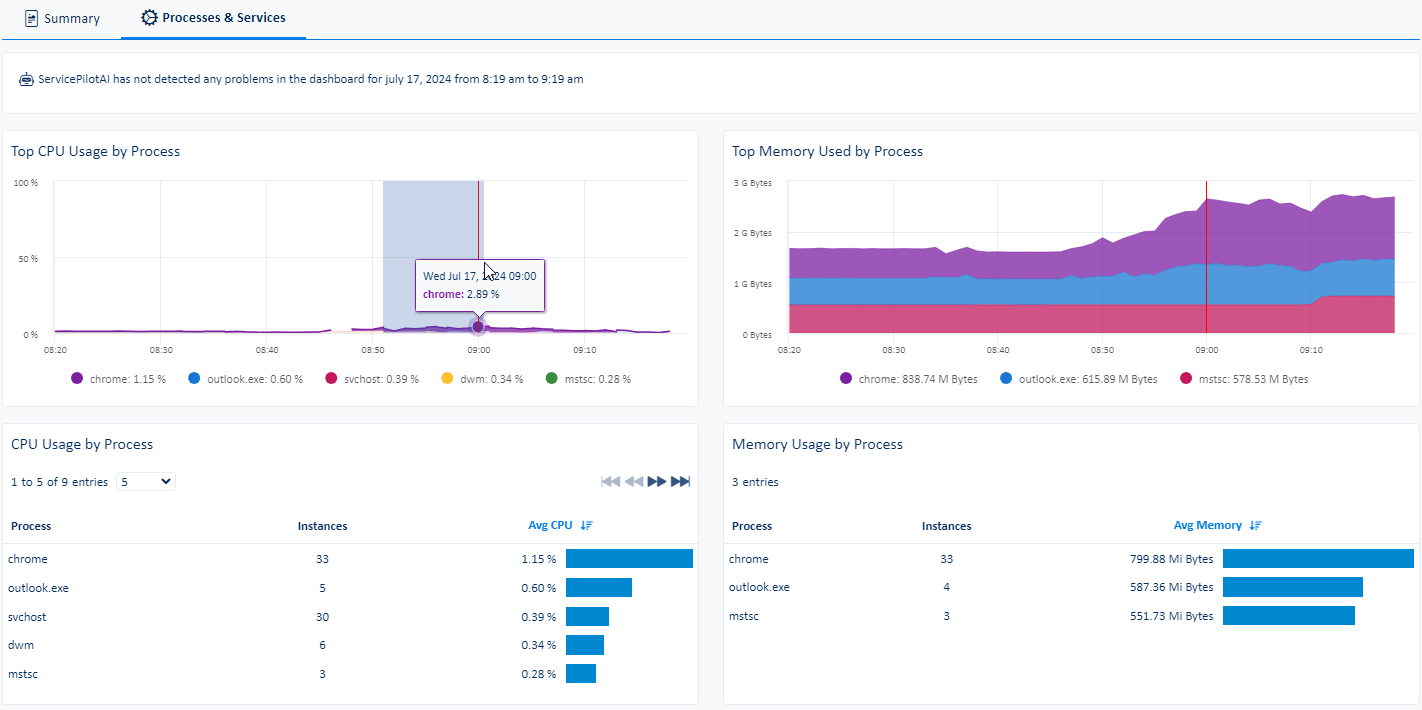 ServicePilot not only excels in cloud monitoring but also aids in understanding resource usage. By monitoring both Cloud and on-premise resources, ServicePilot simplifies tracking the effectiveness and impact of deployments, migrations, or infrastructure and service changes. Since Cloud resource costs are closely linked to usage, ServicePilot equips you with vital data needed to minimize costs and optimize resource usage.
Imagine a growing business planning a phased migration to Azure. Using ServicePilot, the business can efficiently manage the migration process and its associated costs, ensuring optimal use of resources and eliminating wasteful spending.
This feature's key benefit is its ability to offer actionable insights into resource usage and costs, empowering businesses to achieve cost-effective cloud migrations and manage their Azure environment more efficiently.

Swift Incident Detection and Management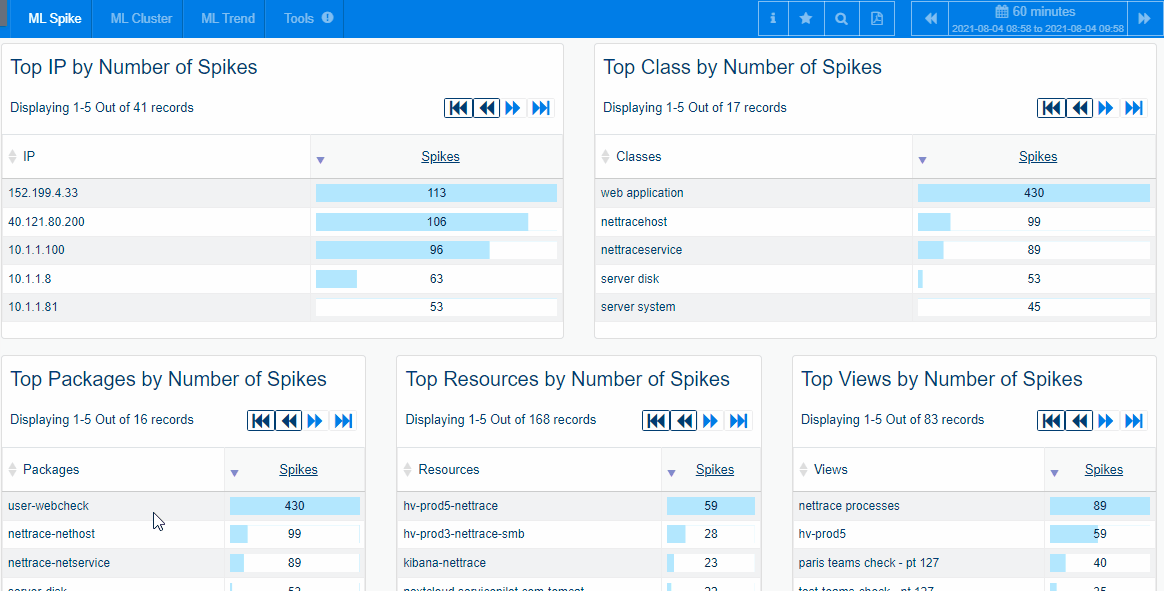 ServicePilot's advanced Machine Learning algorithms facilitate swift incident detection by automatically identifying abnormal availability or performance service levels. With fewer alerts and Root Cause Analysis, ServicePilot helps diagnose the causes of performance degradations faster, enabling teams to concentrate on resolving the most urgent incidents and reducing operator workload.
Consider a situation where an e-commerce platform experiences unexpected performance issues during a major sales event. ServicePilot's swift incident detection and Root Cause Analysis would help identify the problem quickly, minimizing the downtime and ensuring a smooth customer experience.
The primary benefit of this feature is the quick identification and resolution of incidents, reducing downtime and enhancing operational efficiency, leading to superior customer service.


We had migrated a part of our applications in the Microsoft Azure Cloud, and we wanted to set up effective server/application monitoring. This helps us optimize the infrastructure.
Azure and Hybrid Cloud Monitoring Software

Efficient Automatic Discovery
ServicePilot enables efficient automatic discovery and monitoring of all your resources deployed on AWS, Azure or On-Premise.

Trend Analysis and Anomaly Detection
ServicePilot offers advanced trend analysis and anomaly identification through its Machine Learning driven analysis.

End-to-End Visibility
ServicePilot provides total visibility into the activity and performance of applications and services delivered from the Cloud.

Cloud Environment Monitoring
ServicePilot facilitates automatic monitoring of Cloud environments managed by Microsoft Azure and Amazon Web Services, ensuring comprehensive coverage of your Cloud operations.
Other monitoring solutions for the Cloud and Containerss
Free installation in a few clicks