Cloud Monitoring
Easy
Cloud Migration

Monitoring

Monitoring Private, Public, and Hybrid Cloud Migrations
Facilitating Successful Cloud Migrations
ServicePilot helps you successfully migrate your resources to the Cloud. Our platform makes it easier to measure how changes or deployments affect the performance of your Cloud resources over time.
Imagine that a logistics company wants to migrate its core operations to the Cloud. Our Cloud migration monitoring feature helps them track the performance impact of the migration. They can then make the necessary changes for perfect transition.
The main benefit of this feature is that it facilitates successful cloud migrations. ServicePilot provides performance data to ensure ensure smooth transitions and a long-term success of IT projects.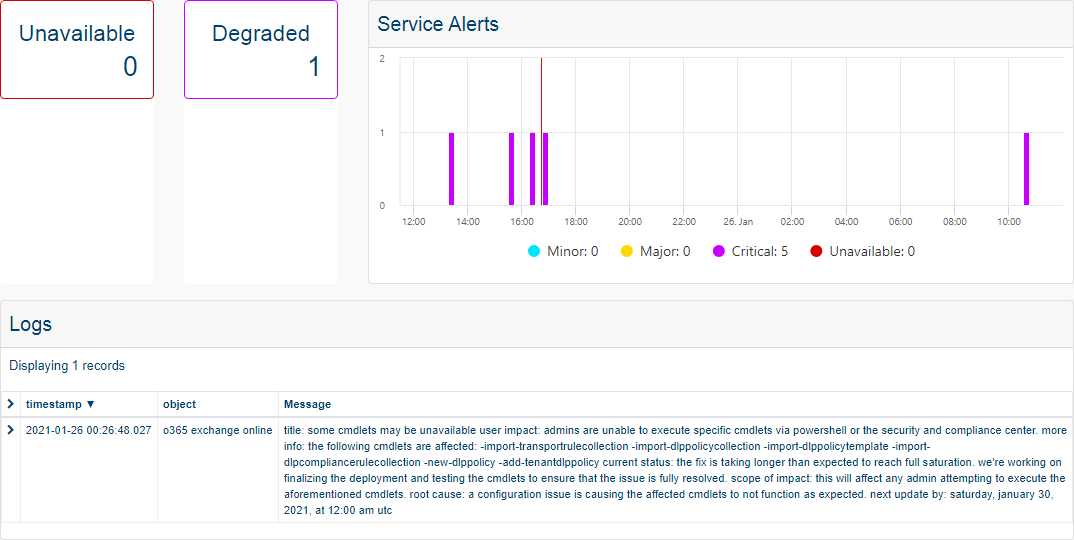 Streamlining Hybrid Cloud IT Operations
You can simplify your IT operations by using our Machine Learning feature. It allows automatic detection of abnormal KPI or service delivery. With fewer alerts and Root Cause Analysis, it gives faster diagnosis of the causes of performance degradations.
Let's consider an e-commerce platform having performance issues during peak shopping hours. Our smart anomaly detection and RCA features will help the web app identify and rectify the issue quickly to minimize disruptions.
The core benefit of this feature is the operational efficiency it brings to your IT processes. It reduces unnecessary alerts and helps solve issues faster so you can focus on what truly matters.
Optimizing License and Cost Management
ServicePilot aids in keeping track of licenses and costs. By monitoring Cloud resources, you can easily see and understand how they are being used. As cloud resource costs are directly linked to usage, ServicePilot provides all necessary data to reduce these costs and make the best use of licenses.
Imagine a multinational corporation that wants to reduce costs by consolidating its Cloud resources. Our Cloud monitoring feature provides them a clear view of resource usage for efficient consolidation and cost reduction.
The main benefit of this feature is the economic efficiency it delivers. By providing useful data into resource usage and costs, we help companies to optimize license usage and reduce operational costs.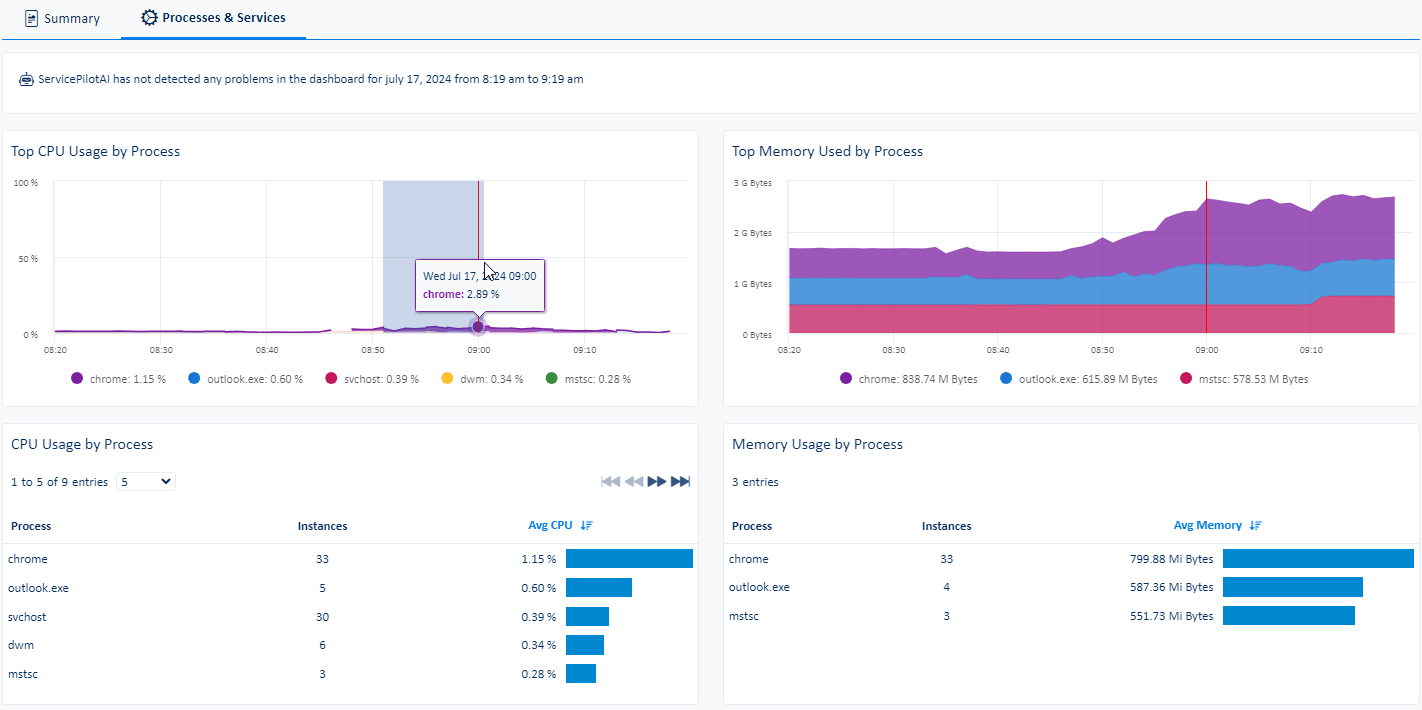 We have migrated a part of our applications in the Cloud, and we wanted to set up effective server/application monitoring. This helps us optimize the infrastructure.
Private, Public, and Hybrid Cloud Monitoring Software

Seamless Automatic Discovery
With automatic discovery and monitoring of all your resources deployed on Amazon Web Services (AWS) or Microsoft Azure, you will get a full coverage.

Anomaly Detection and Trend Analysis
It analyzes trends and detects anomalies using advanced Machine Learning algorithms.

End-to-End Visibility
Get complete visibility into the activity and performance of applications and services delivered from the Cloud.

Cloud Environment Monitoring
We help you keep an eye on and keep track of applications and services that are delivered from the Cloud or hybrid IT systems.
Integrations to monitor the Cloud
Other monitoring solutions for the Cloud and Containers
Free installation in
a few clicks
SaaS Plateform
Flexible deployment according to your needs (SaaS, hybrid, on-premise) to speed up supervision implementation.
No on-premise software setup, servicing and configuration complexity
Instant setup, complete and pre-configured to ensure robust monitoring
OnPremise Plateform
Flexible deployment according to your needs (SaaS, hybrid, on-premise) to speed up supervision implementation.
Contracts and commitments over time ( > 1 year)
Performance, Data Storage and Infrastructure Management
2 additional solutions: VoIP and Mainframe monitoring