Kubernetes monitoring
Kubernetes monitoring helps you identify issues and proactively manage Kubernetes clusters. Effective monitoring of Kubernetes clusters makes it easier to manage containerized infrastructure by tracking the usage of cluster resources (such as memory, CPU, and storage) and the interactions between cluster components.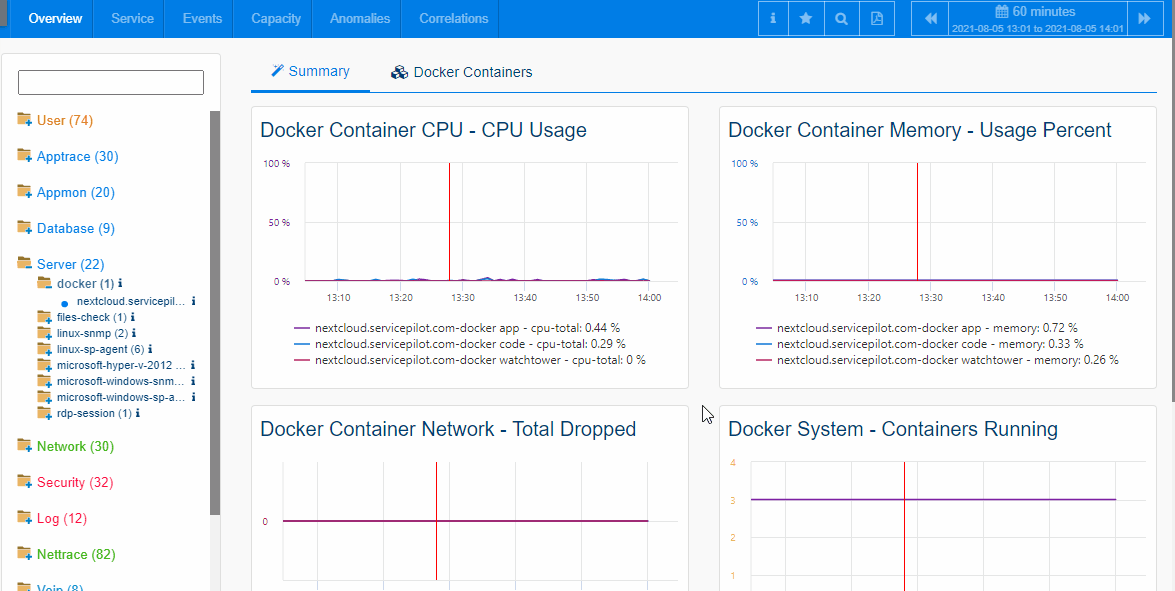 ---
AUTOMATIC DISCOVERY OF DOCKER CONTAINERS
The ServicePilot agent on the servers allows you to automatically discover all your Docker containers. The supervised resources are directly integrated into the maps and the data from the monitoring of each container are available in the dashboards. You can easily monitor the availability status of all your containers in real time or access historical data with top-down analysis and understand the evolution of key performance indicators.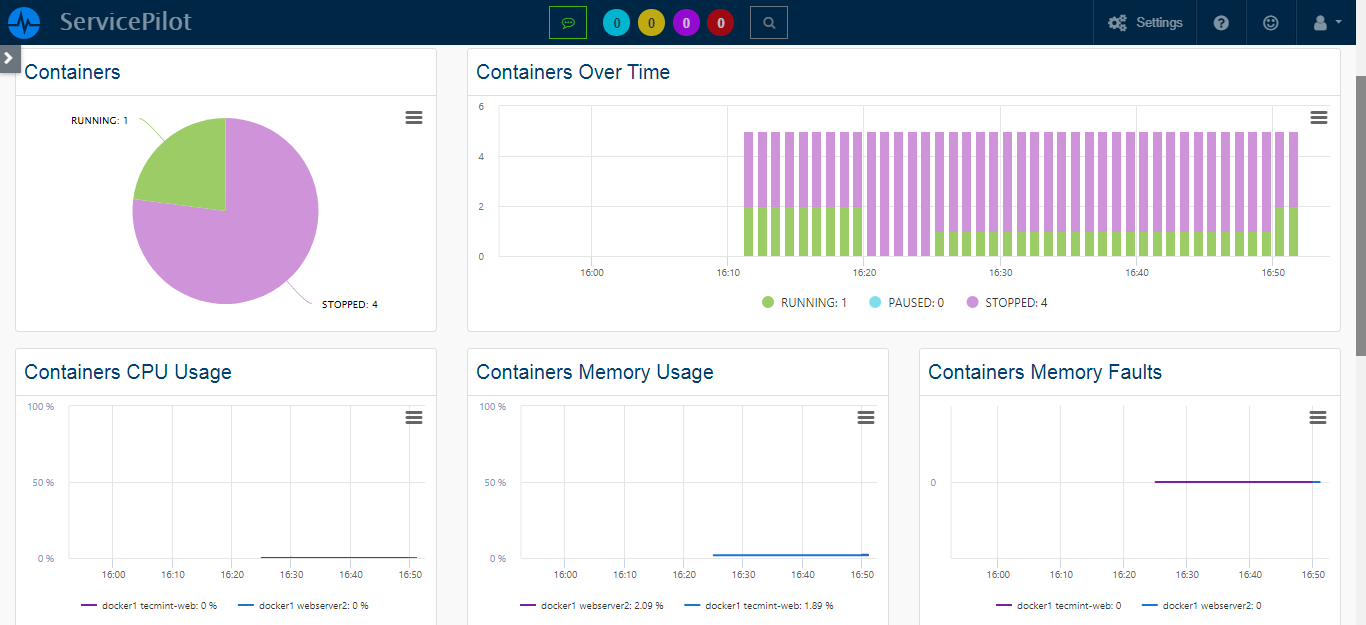 ---
PERFORMANCE KPIS FOR EACH CONTAINER
As soon as a performance problem is detected, you are directly alerted to perform a drill-down in the ServicePilot interface to display only the key indicators of this container. Synthetic graphs allow you to view the details of the key performance measures on each aspect of your machine (Disks, Network Map, System...) in real time and in a historical way thanks to the calendar.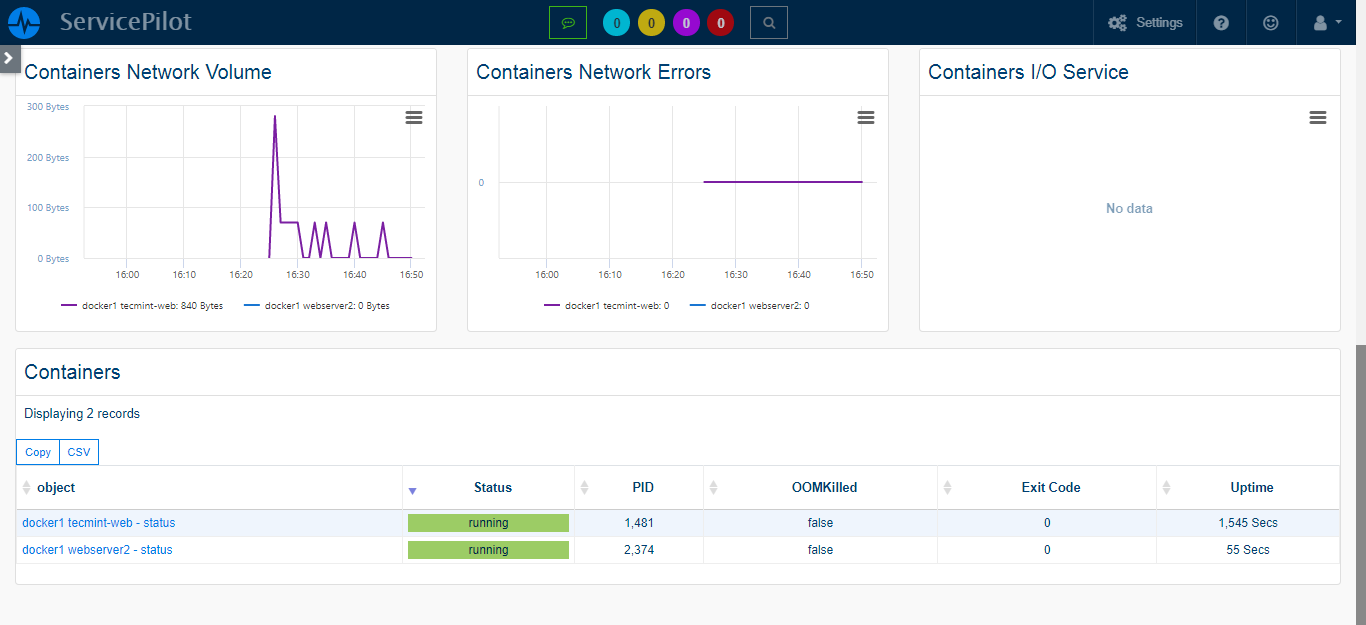 ---
AUTOMATIC MONITORING OF JAVA APPLICATIONS UNDER DOCKER
The ServicePilot agent also allows you to view all the Key Performance Indicators (KPIs) for each of the requests of a JAVA application in Docker. You can automatically analyze error rates, response time latencies, SQL or Web query details, or drill down into end-to-end transactions to detect application errors and potential problem sources early on.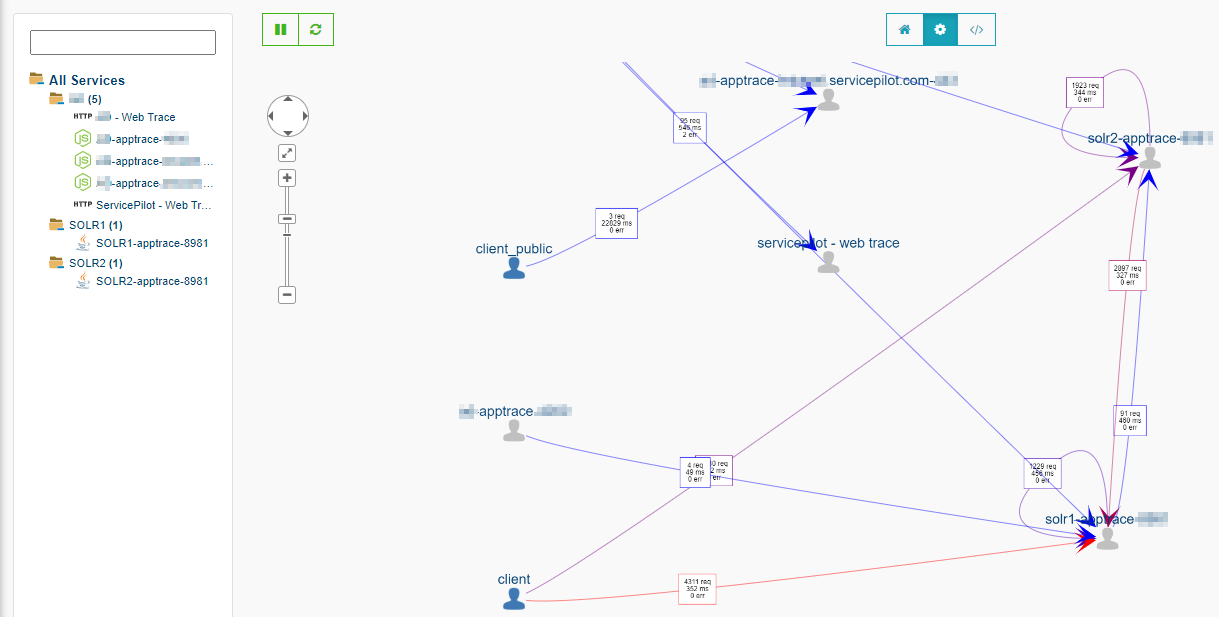 ---
CORRELATION OF CONTAINER, APPLICATION AND SERVER METRICS
Get end-to-end visibility by correlating application response time and activity with the system performance of the server on which the applications are installed. You can quickly understand the reasons for incidents and better target the root cause of Docker Container service degradations. Dashboards and custom PDF reports provide a true picture and understanding of the impact of service degradation on the user experience of applications running on Docker Containers.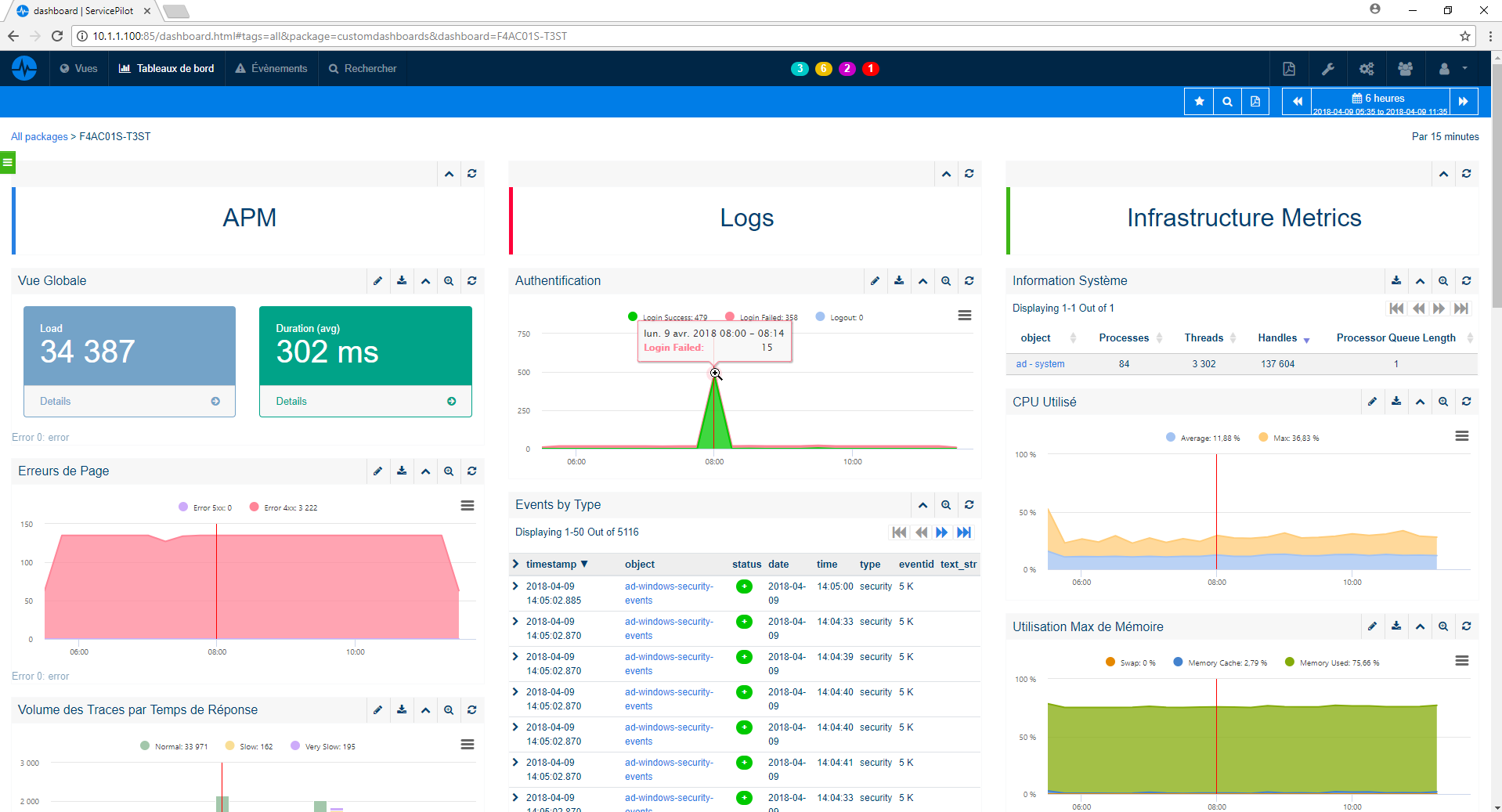 I wanted to change the monitoring logic and tool to better understand the correlations between the applications and the infrastructure.
Docker Container Monitoring Software

Automatic discovery of Docker containers
Discovery of all resources by agents automatically recognized by the manager who updates them. Automated inventory of applications and statistics per container.

Interactive visualizations of network traffic
Synthesis of all containers and presentation by tops of the indicators : availability, performance, alerts and errors. Automatic mapping of application flows.

Container Proactive Monitoring and Machine Learning
Access to KPIs affected by a performance problem with a single click before impacting the service delivered. Automatic application of Machine Learning algorithms to help decision making.

Capacity Planning for your Docker Containers
Analysis of usage trends to ensure that capacity matches business needs. Projections and trend analysis to anticipate needs in the management of Docker containers.
Other solutions to monitor the Cloud
Free installation in a few clicks