Cloud Services Performance Visibility
ServicePilot automatically discovers and monitors your resources deployed in the Cloud (servers, applications, containers, Cloud provider resources...). Standard or custom, dashboards and mappings provide visibility into the activity and performance of private, public or hybrid cloud services.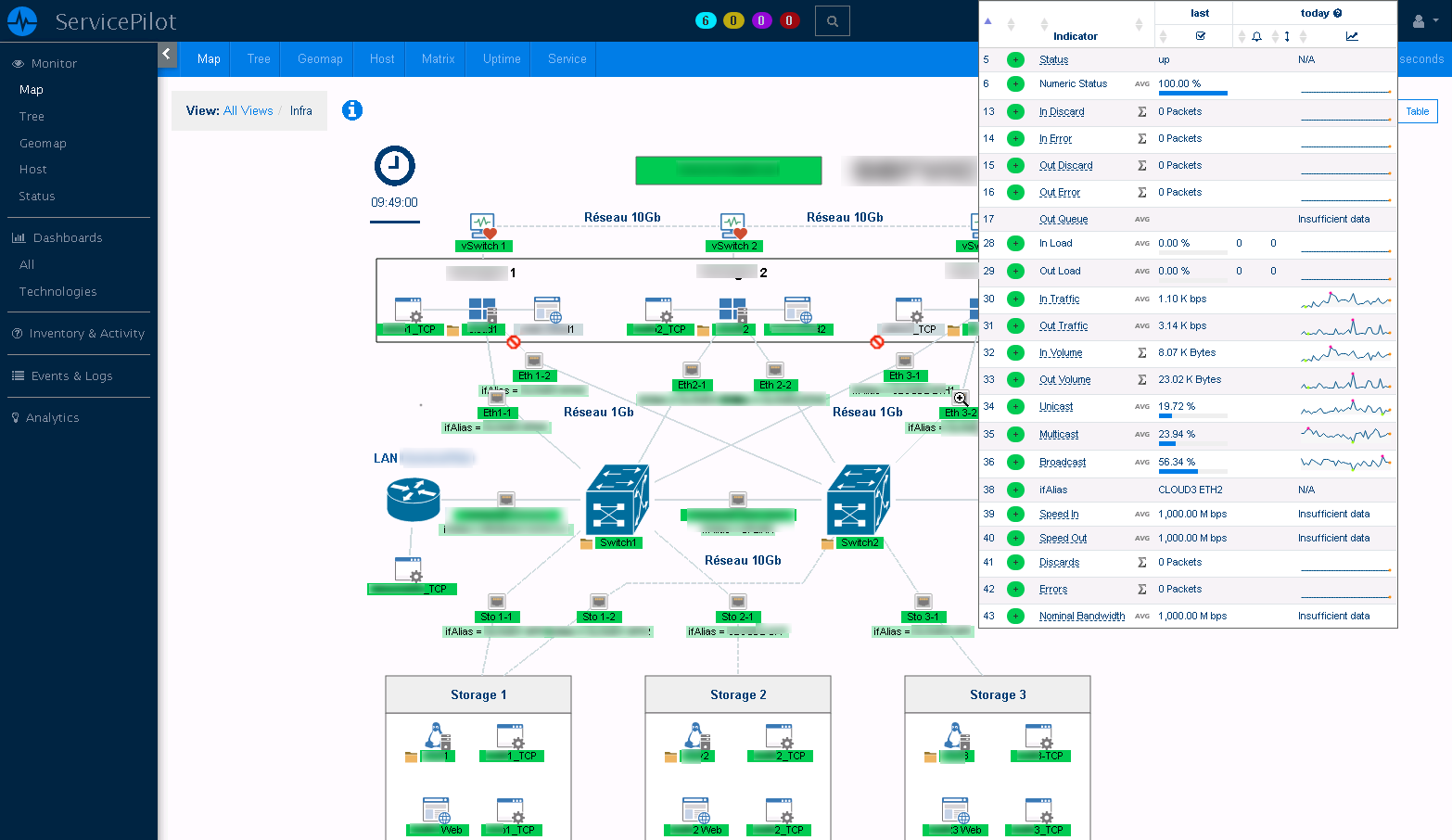 ---
Reducing false positives and MTTR with RCA
Machine Learning algorithms automatically detect abnormal availability or performance service levels. ServicePilot helps diagnose the causes of your degradations much faster with fewer alerts and Root Cause Analysis to focus on the most urgent incidents and reduce operator workload.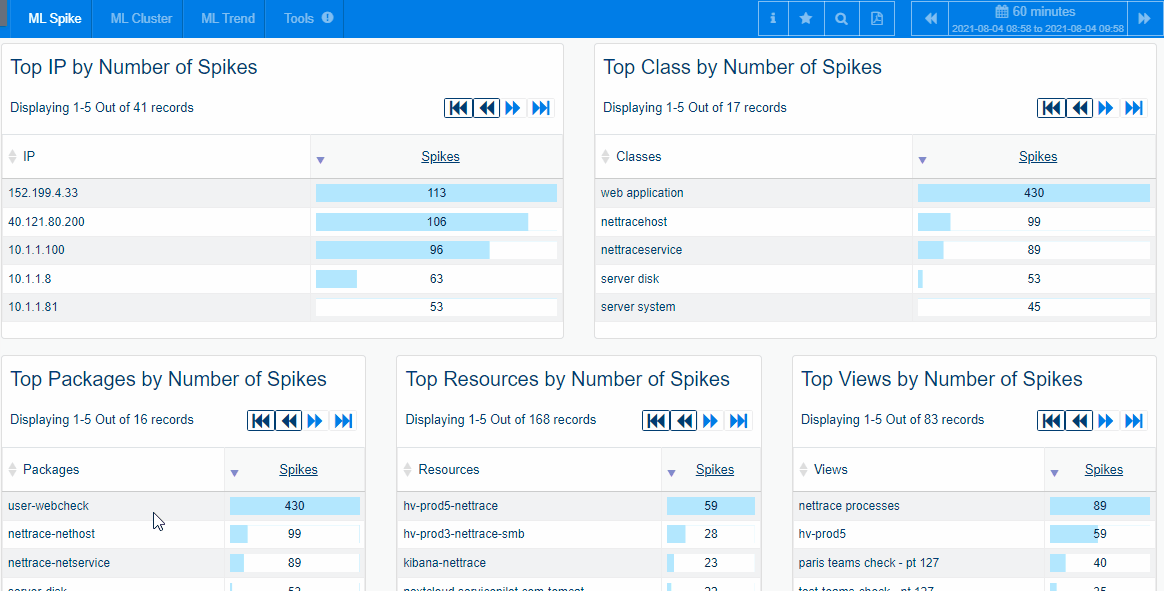 ---
Monitor cloud deployments and migrations
With ServicePilot, monitoring Cloud and On-Premise resources makes it easy to observe and understand their usage. This helps measure the effectiveness and impacts of deployments, migrations or changes in infrastructure and services. Because cloud resource costs are tied to usage, ServicePilot provides all the data needed to reduce costs and optimize license usage.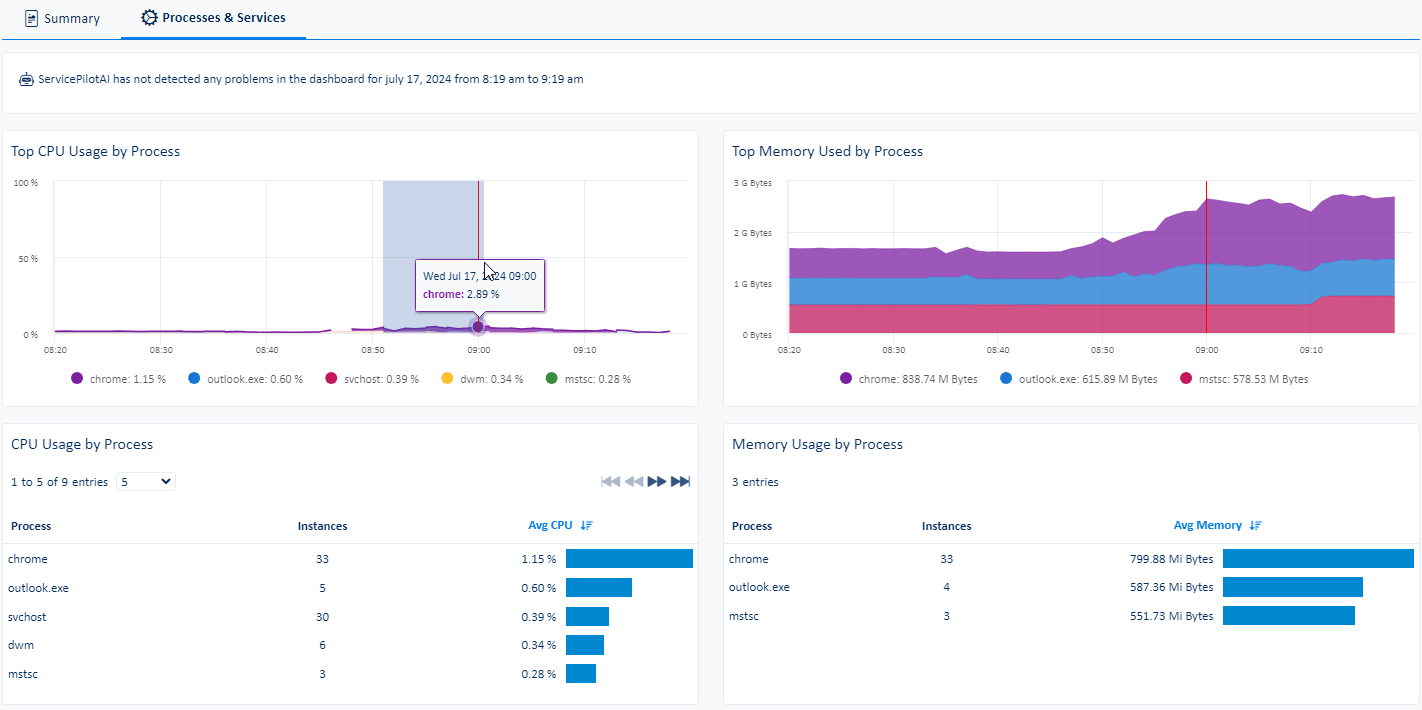 ---
Monitoring AWS, MS Azure and other Cloud providers
Quickly integrate your AWS or Azure resources into ServicePilot (EC2, Direct Connect...) using out-of-the-box technology packages. On-Premise and Cloud resources from other providers (OVH, Google GCP...) are easily integrated with standard (Application Trace, Windows, Linux, networks, logs...) or custom packages. The visualization and monitoring are adapted to customer needs thanks to the customization of dashboards, mappings and reports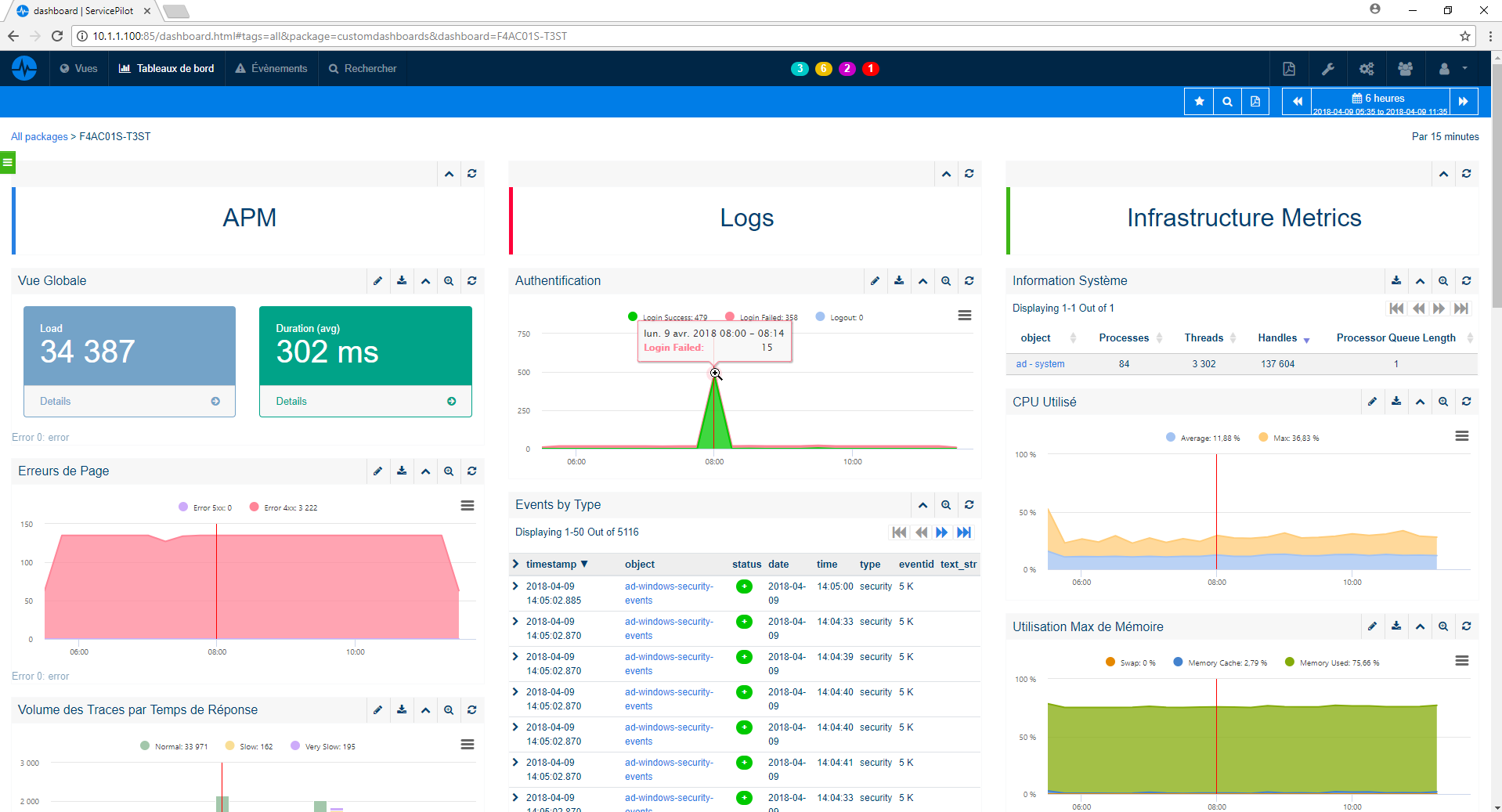 We had virtualized parts of the server pool, and we wanted to set up effective server/application monitoring. This helps us optimize the infrastructure.
Server Monitoring Software and VMware Virtualization

Automatic discovery
Automatic discovery and monitoring of all your resources deployed on AWS or Azure

Anomalies and Trends
Trend analysis and anomalies identification by Machine Learning type analysis

End to end visibility
Total visibility into the activity and performance of applications and services delivered from the Cloud

Cloud Environments
Automatic monitoring of Cloud environments managed by Microsoft Azure and Amazon Web Services
Other monitoring solutions for servers and virtual machines
Free installation in a few clicks