Detection of failures in the web browsing steps
The measurement of the availability of the different key points of a web application allows to know when and where the application fails. For users to be able to connect and interact with the web application, they must authenticate. The application access is the first point to check for an end-to-end analysis of the application chain. It is then possible to test one or more pages after authentication.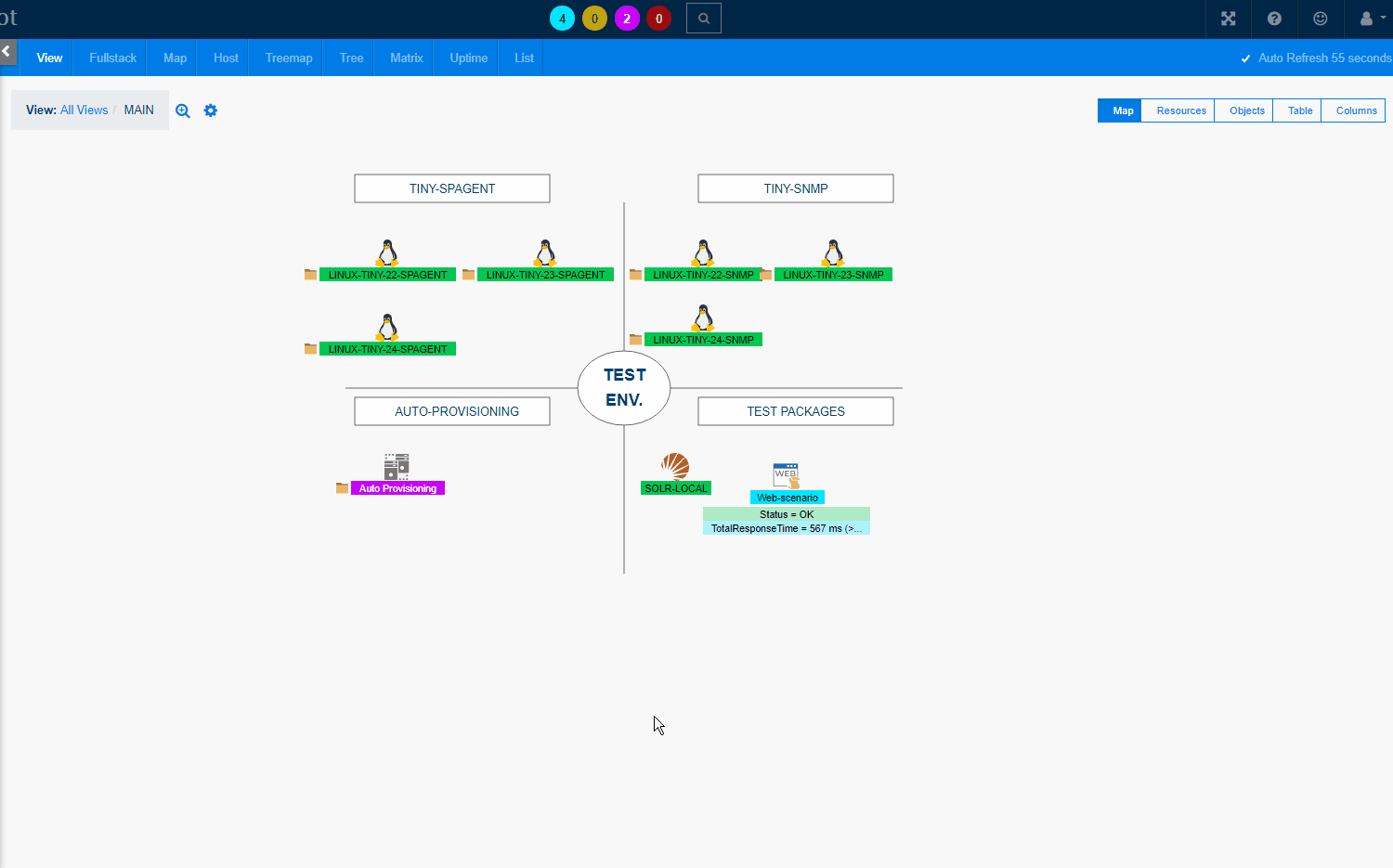 ---
Monitoring application performance over time
A dashboard presents graphs and views with the performance measures for each step of the web scenario: Response times and HTTP code. The trend analysis with the adjustable calendar allows for example to observe the efficiency before / after an application update regarding its performance over time.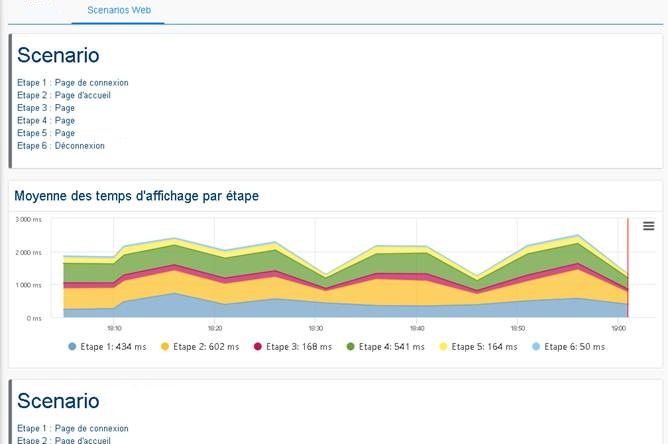 ---
Complete monitoring of the application components
As soon as an incident is detected by ServicePilot, an alert is immediately sent to the team in charge of the application so that they can take action. In addition to scenario testing, ServicePilot offers the ability to add all the necessary elements for end-to-end monitoring of your application: logs, DNS, servers, databases, network access and more.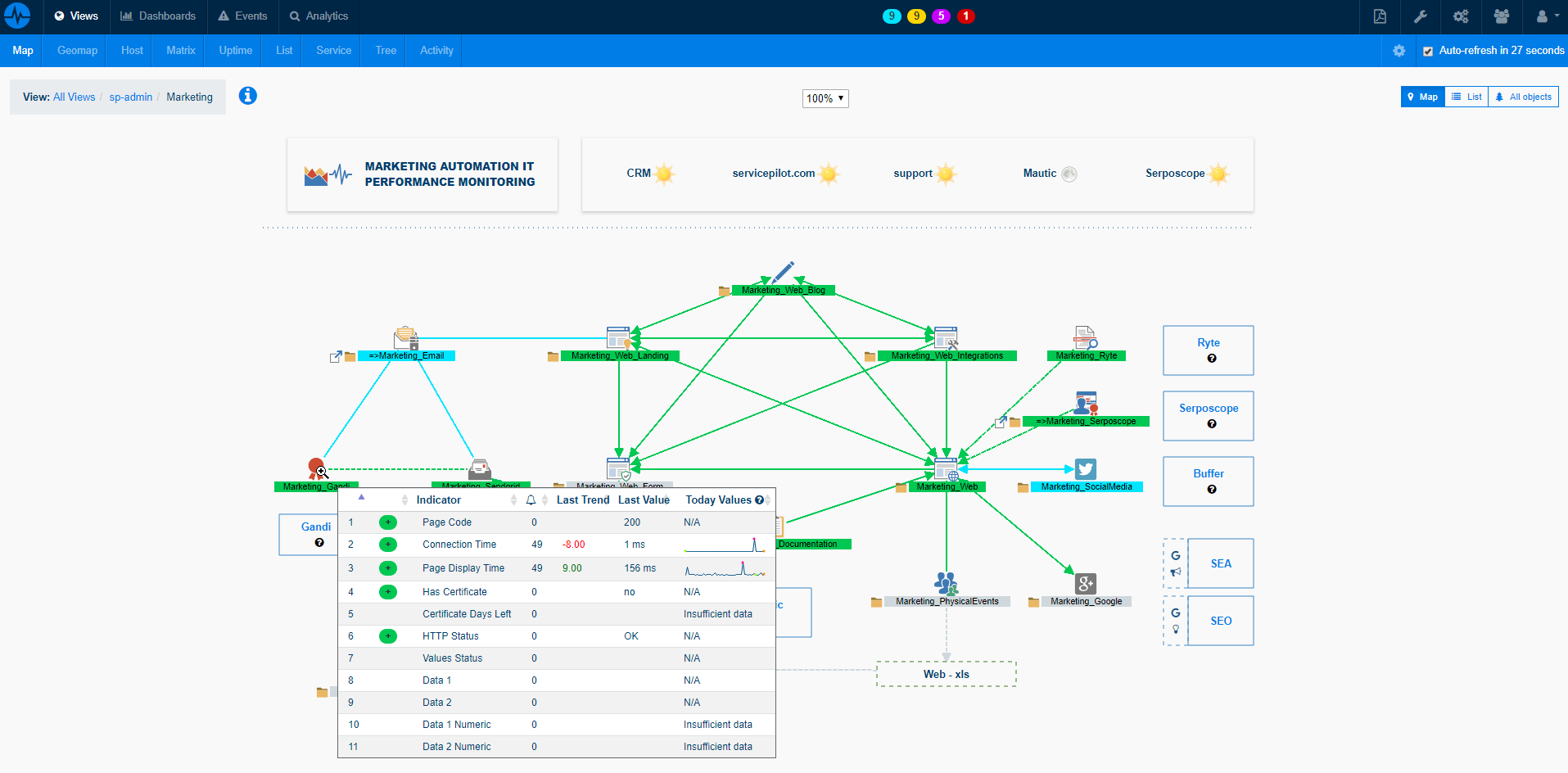 It is vital to know when and where our applications fail in order to optimise the user experience.
Monitoring of Web user paths

On Demand
Definition of the scenario with our team and realisation of the monitoring script of the web scenario.

Application availability
Availability of end-to-end web application steps to understand each one of them.

Flexibility
To understand application performance by adding custom scripts or actions that match your environment.

Improved proactivity
Identification and location of infrastructure areas that degrade the user experience.
Other Application solutions
Free installation in a few clicks